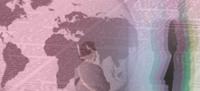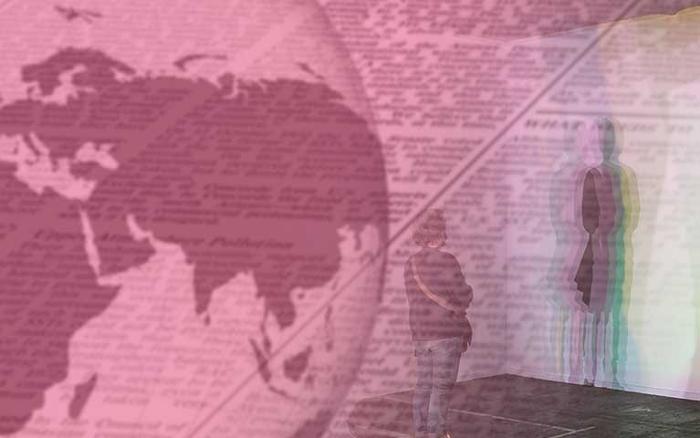 Acquisitions at ARCOmadrid 2022
Following two days dedicated exclusively to professionals, ARCOmadrid, celebrating its 40 (+1) Anniversary until this Sunday, February 27th, has already recorded ubstantial acquisitions
The confirmed institutional and corporate purchases at this edition of ARCOmadrid 2022 include those by Fundación ARCO which has extended its Collection with the acquisition of 5 new works, using the funds raised at the Fundación ARCO dinner, held last Tuesday, February 22nd. The works acquired, on the advice of Manuel Segade and Vincent Honoré, are by Teresa Solar -Travesía Cuatro-; Manuel Solano -Peres Projects-; Nour Jaouda -East Contemporary-; Jochen Lempert -ProjectSD-, and Miriam Cahn -Meyer Riegger. Additionally works by Cristina Mejías -Alarcón Criado- and Darío Villalba -Luis Adelantado-, were acquired by the International Council of Fundación ARCO.
Museo Reina Sofía added to its Collection again this year, purchasing new works from the participating galleries at the Fair. A selection of 16 works by 15 artists: Miguel Benlloch; Antoni Campañà; Patricia Esquivias; Eva Fàbregas; Patricia Gómez and María Jesús González, Federico Guzmán; Agustín Ibarrola; Concha Jerez; Antoni Miralda. Works by foreign creators were also purchased including María Thereza Alves; Marwa Arsanios; Cecilia Bengolea; Cian Dayrit; Santiago Yahuarcani, which will go on to form part of the Museo collections. The total value of the acquisitions is approximately 370,000 euros.
The Comunidad de Madrid also made new acquisitions of works by contemporary artists present at ARCOmadrid for a total of 405,000 euros, including the winners of the Comunidad de Madrid ARCO Award: Cristina Mejías -Rodríguez Gallery-; Sol Calero -Chert Lüde-, and Edison Peñafiel -Sabrina Amrani-. These works will be incorporated into the Contemporary Art Collection of CA2M Centro de Arte Dos de Mayo. It also purchased works by artists such as Darío Villalba, Walter Marchetti, Soledad Sevilla and Marisa González. Similarly, it has purchased other creations produced within the Museo programme, by Francesc Ruiz, Javier Utray, Renate Lorenz & Pauline Boudry and Iván Argote.
Similarly, the Madrid City Council purchased four works worth 56,870 euros, to enrich the Museo de Arte Contemporáneo. This sees the addition of works by Lugán (Luis García Núñez) -José de la Mano-; Costus (Enrique Naya and Juan José Carrero) -Maisterravalbuena-, and Leonor Serrano -Galería Marta Cervera, to the museum collection.
TBA21 Thyssen-Bornemisza Art Contemporary also acquired work by Kader Attia -mor Charpentier-; Jacobo Castellano, Regina de Miguel –Maisterravalbuena-; Miler Lagos -Max Estrella-; Xie Lei -Marta Cervera-; Eduardo Navarro -Proyectos Ultravioleta-; Tomás Saraceno –neugerriemschneider-, and Teresa Sola -Travesía Cuatro-.
Fundación María Cristina Masaveu Peterson purchased works by Remigio Mendiburu -José de la Mano-; Edgar Plans -Rafael Pérez Hernando-; Antoni Tàpies -Leandro Navarro; Horacio Coppola, Nicolás de Lekuona, Benjamín Palencia -Guillermo de Osma-; Glenda León -Juana de Aizpuru-; Vik Muniz and Ignasí Aballí -Elba Benítez-.
Meanwhile, on this occasion Fundación Helga de Alvear acquired pieces by Inés Medina -José de la Mano-; Joel Shapiro -Cayón-; Donald Judd -Elvira González-; Jean Dubuffet -Lelong-; Matti Braun -Esther Schipper-; Mario García Torres–neugerriemschneider-; Man Ray -Levy-, and Mario Merz -Giorgio Persano-.
DKV Seguros bought pieces by Eva Fábregas -Bombon Projects-; Nora Aurrekoetxea -Juan Silió-; Irene Infantes -Alarcón Criado-; Abel Jaramillo -Fran Reus-; Arturo Comas -T20-; Paula Anta -Baró Galería-; Julio Linares -Ponce+Robles-, among others.
For its part, Colección Mariano Yera added works by Miki Leal -F2 Galería-; Pepe Espaliú -1 Mira Madrid-; Juan López -Juan Silió-; José Díaz -The Goma-; Rafael Ruiz Balerdi -CarrerasMugica- and Elena Alonso -Valverde-, to its collection.
Fundación María José Jove also bought a piece by Ximena Garrido-Lecca -Leyendecker-.
ARCOmadrid 2022, organised by IFEMA MADRID, opens its doors to the public from today, Friday, February 25th at 3 pm, until this Sunday the 27th. With the participation of 185 galleries from 30 countries, this commemorative edition is conceived as a tribute to the galleries who have been the architects of the 40 (+1) uninterrupted editions of the fair.