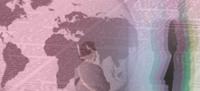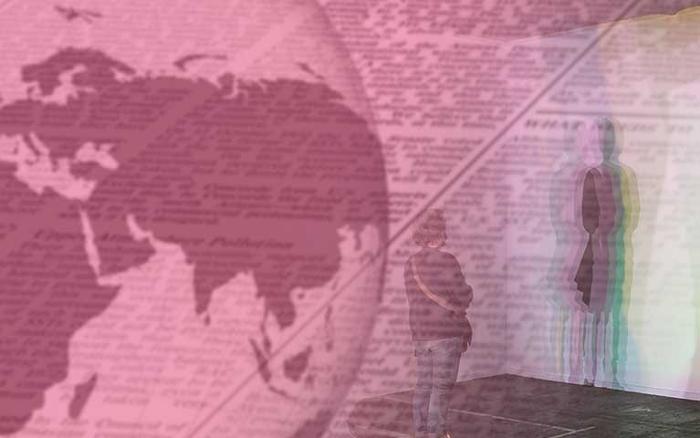 ARCOmadrid 2022 returns to its usual dates and celebrates its 40 (+1) Anniversary with excellent art content
This commemorative edition is designed as a tribute to the actual galleries that have been the architects of the 40 (+1) consecutive editions of the fair · A total of 185 galleries from 30 countries will participate, 159 of which will make up the General Programme. Additionally, there will also be the curated sections: ARCO 40 (+1) Anniversary, with 19 galleries; Never the Same. Latin American Art, with 8, and Opening by Allianz, comprising 15 galleries · On this occasion, there will be 17 Artist Projects, again dedicated exclusively to women with a view to raising the visibility and increasing the protagonism of the work by these female creators · IFEMA MADRID will reinforce the health controls and maximise all measures needed to guarantee that ARCOmadrid takes place in a safe health environment
ARCOmadrid, the fair organised by IFEMA MADRID, returns to its usual dates to celebrate its 40 (+1) Anniversary, from February 23rd to 27th. A unique fair that will bring together past and future through the galleries and their essential relationship with artists and collectors.
Following the exceptional celebration of the fair in July of 2021, the commemorative edition of ARCOmadrid 2022 is conceived as a tribute to the actual galleries as the architects of the 40 (+1) consecutive editions of the fair. An edition that once again extols the professional reunion in front of the works at a fair that has endeavoured to uphold the learnings of the pandemic. Thus, in addition to continuing with its digital initiatives, ARCO presents itself in a more contained format, in response to the suggestions of the Organising Committee, with a view to improving the visitors' experience and the galleries' success.
Halls 7 and 9 of the Recinto Ferial de IFEMA MADRID will bring together the offer of a total of 185 galleries from 30 countries, 159 of which make up the General Programme, in addition to the curated sections: ARCO 40 (+1) Anniversary, with 19 galleries; Never the Same. Latin American Art, with 8, and Opening by Allianz, comprising 15 galleries.
All galleries will represent the art scene of these 40 (+1) years, linking the Fair's past with the emerging artists of the future. In fact, this edition will once again be consolidated as a benchmark for research, discovery and awareness of new creative talents. In this sense, 66 galleries will present solo artist or dialogue projects in their stands.
ARCOmadrid Art Programme
ARCOmadrid 2022 is conceived as a unique event that will pay a special tribute to the galleries through the commemorative section: ARCO 40 (+1) Anniversary. An exceptional programme made up of 19 international galleries selected by María Inés Rodríguez, Francesco Stocchi and Sergio Rubira, who have been present at the fair throughout its history.
This section will show the essential relationship between galleries and their artists, presenting creators they worked with in the early years of ARCO with whom they retain a lasting bond. Such is the case of artists like Mona Hatoum –Chantal Crousel-; General Idea -Esther Schipper-; Mario Merz -Giorgio Persano-; Dominique González Foerster -Jan Mot-; Dora García -Juana de Aizpuru-; Monica Bonvicini -Krinzinger-; Matt Mullican -Mai 36-, Gilbert & George -Thaddaeus Ropac-, in addition to representatives of galleries such as 1900-2000 and Ruth Benzacar, among others.
This tribute will be presented parallel to the contents exhibited by the 159 galleries selected by the Organising Committee in the General Programme, with renowned galleries that once again place their trust in ARCOmadrid, such as Perrotin; Peres Projects; Nächst St. Stephan Rosemarie Schwarzwälder; Nordenhake; Heinrich Ehrhardt and Elvira González. These will be joined by new presences in the shape of Neugerriemschneider, Simon Lee and Société, or the return of others such as Continua; Henrique Faria; Jocelyn Wolff; Mehdi Chouakri and Meyer Riegger.
In addition to this loyalty and trust of the galleries, ARCO will also reflect the frequent collaborations between them, with shared projects such as the one proposed by Neugerriemschneider and Elvira González dedicated to Olafur Eliasson.
Moreover, ARCOmadrid continues its focus on the presentation of individual artist projects or dialogues and once again embraces the SOLO/DÚO proposal. 24 of the galleries in the General Programme will dedicate their stand to one or two artists as is the case of Károly Hopp-Halász -ACB Galéria-; Luca Bertolo and Chiara Camoni -Arcade-; Carlos Rojas and Rodrigo Valenzuela –Arroniz and Nueveochenta-; Lisetta Carmi and Marianne Berenhaut -Dvir Gallery-; Marzena Nowak -Gregor Podnar-; Eugénia Mussa -Monitor-; Irma Blank -P420-; Olga de Amaral -Richard Saltoun- and Marta Palau -Walden-.
As per usual, ARCOmadrid shows its interest in new galleries which, either because of their short trajectory or their novelty in the Spanish context, present interesting proposals and enable the discovery of other creators. Similarly, through the Opening by Allianz section selected by Övül Durmuşoğlu and Julia Morandeira, the fair will provide a space to explore 15 galleries including Anne-Sarah Bénichou, East Contemporary, Intersticio and Sperling, taking part in the fair for the first time, or Cibrián, Proxyco and Suprainfinit.
On the other hand, in its endeavour to continue exploring forms of collaboration between artists and galleries, the Never the Same. Latin American Art section will be incorporated, with a selection of 9 Latin American artists from 8 international galleries which, under the curatorship of Mariano Mayer and Manuela Moscoso, will help strengthen the Latin American positioning of the fair through galleries from different countries. An opportunity for an in-depth exploration of the oeuvre of artists such as Rodrigo Arteaga - AFA Galería; Sol Calero -Chert Lüdde-; Jonathas de Andrade -Continua-; Alberto Casari and Santiago Yahuarcani –Crisis-; Santiago García Sáenz –Hache-; Mauricio Poblete –Pasto-; Jimena Croceri -Piedras Galería-, and Eduardo Navarro - Proyectos Ultravioleta.
Continuing last edition's initiative, this year the 17 Artist Projects will again be dedicated exclusively to women, including Irma Álvarez Laviada -Luis Adelantado-; Leiko Ikemura -Peter Kilchmann-; Inés Medina -José de la Mano-; Vera Pagava -Galerie Poggi-; Marianna Simnet -Société-, and Sandra Vásquez de la Horra -Senda-.
On the other hand, ArtsLibris will return to ARCOmadrid this year. On this seventh edition, it will present 55 national and international exhibitors, with an outstanding presence of publishers from Brazil, Mexico and Portugal. This will be completed with different presentations of publications in the Arts Libris Speaker´s Corner.
Collectors and special guests
ARCOmadrid continues to foster new collecting through numerous initiatives such as its well-known free advisory service for the purchase of works during the Fair, First Collectors by Fundación Banco Santander, which has provided advice to over 500 people in its twelve years of existence. It will also promote the Young Collectors programme again, incorporating over fifty young international collectors. All of this in addition to the classic International Buyers Programme and its special guests initiative, that draw 300 collectors and 200 professionals from 40 countries to Madrid.
On the occasion of ARCO, private national and international companies join the initiatives to drive acquisitions and distinguish artistic creation through different awards such as the XV Illy Sustainart Award; VI Cervezas Alhambra Emerging Art Award; XVII Beep Award for Electronic Art; Art Situacions Pilar Forcada Award; ARCO/Comunidad de Madrid Award for young artists, in addition to other distinctions such as the Lexus Award for the Best Stand at ARCOmadrid 2022, the Martin Miller's Gin Award for the Best SOLO/DÚO Stand, and the VIII Opening by Allianz Award.
Professionals at ARCOmadrid
The different voices of contemporary art professionals will once again be heard at ARCO Madrid in its consolidation as a platform for reflection and knowledge that are essential for critics, institution directors and other professionals. The participation of players from the art world also allows for an intense programme of debates, a meeting point and a hub for exchange and forging bonds with galleries.
The Collectors Forum, consolidated over the years, will again provide a space for collectors and professionals to put forward their views, ideas and projects on contemporary art collecting in sessions open to the public and directed by João Fernandes, Gloria Moure, Eurídice Arratia and Margarita Aizpuru.
The 40 (+1) Forum will host different sessions directed by the curators of the commemorative section, Sergio Rubira, María Inés Rodríguez and Francesco Stocchi; a series of talks also open to all visitors, that will include the voices of professionals who have been significant for the history of ARCO.
As a novelty this year, the Professional Meetings will evolve into a new project, Office: Open for Discussion which, based on private meetings, will draw professionals of interest to the galleries while also fostering ARCOmadrid as a driver of thinking on contemporary art. Under the direction of Tiago de Abreu Pinto; Martí Manen; Chus Martínez; João Laia; Catalina Lozano; Cédric Fauq; Yaby and Joaquín García, participants will present their conclusions in different webinars.
On the other hand, with the collaboration of AECID, Mabel Tapia -Museo Reina Sofía, Madrid- and Lucia Sanromán -Laboratorio Arte Alameda, Mexico City-, will direct the IX European and Latin American Museums Meeting, that will bring around 12 museum directors and representatives from all over the world to Madrid.
Similarly, with the support of Acción Cultural Española (AC/E), ARCOmadrid has organised different encounters between Spanish museums and international institutions with the aim of driving and fostering long-term relations between them. These encounters will be led by Elvira Dyangani Ose -MACBA; Nuria Enguita -IVAM; Beatriz Herráez -ARTIUM-; Imma Prieto -ES BALUARD- and Álvaro Rodríguez Fominaya -MUSAC-.
Architecture, design and catering at ARCOmadrid
Architecture and design recover the spotlight at this edition. Burgos & Garrido Arquitectos is the new firm responsible for the spatial design of ARCOmadrid, joined by the architect Pedro Pitarch, who will design the gallery space of the ARCO 40 (+1) Anniversary.
The VIP Lounge will also be a space created by Burgos & Garrido Arquitectos, with the support of AMRE Leading Brands of Spain Association, and its companies: Actiu, Estiluz, Fama, Joquer, Lladró, lzf, Naturtex, Ondarreta, Sancal, and the special collaboration of Cosentino. Additionally, there will also be intervention by Naturpiedra. The VIP Lounge ´Natural Ruins` will be a space in which gallery representatives, collectors and special guests will enjoy an area to rest and meet, as well as a restaurant catered by Mallorca. The interior will house the Cervezas Alhambra and Ruinart Lounge.
The Fundación ARCO Lounge, designed and decorated by Las Dos Mercedes in collaboration with Años Luz, will be a space dedicated to the artist Frida Orupabo. On this occasion, the Presentations Lounge will be a project by L.A. Studio. And the ARCO Terrace will boast a textile project by Hemper, and be decorated with furnishings by Isimar, with lighting by VBO Spagna.
ARCOmadrid will offer restaurant areas for public and professionals alike that include ARCOlunch by IBERIA, as well as Ruinart Terrasse, NONSOLOCAFE for illycaffè and Martin Miller's Gin.
For the first time, visitors will enjoy a virtual assistant allowing for a conversational experience generated by artificial intelligence. Available to answer questions, provide information about the works and explain the history of ARCO. This initiative is sponsored by the communication consultancy firm LLYC through its Foundation, along with the NTT Data technology.
Private and institutional support
ARCOmadrid enjoys the support of both the private sector and important corporations and institutions through acts of patronage in different areas or initiatives at the Fair. Thus, this edition enjoys the institutional collaboration of Acción Cultural Española (AC/E) and AECID; as well as Fundación Banco Santander; Caixabank; Allianz; Ruinart; Lexus; illycaffè; Cervezas Alhambra; El Corte Inglés; Iberia; Martin Miller's Gin; Loewe; Ailanto; Auara, the official water brand at ARCO; Mascarillas Nacional, and Círculo de Bellas Artes, among others.
Strict safety protocol
To guarantee the normal celebration of ARCO, IFEMA MADRID will reinforce the health controls and maximise all safety measures. In this sense, it will require all participants to present at least one of the following: EU Digital Covid Certificate; QR Spain Travel Health; Negative result of a PCR or Antigen test taken in the previous 24 hours prior to their first fair access. Moreover, the use of a FFP2 mask inside the fair will be compulsory.
ARCOmadrid 2022 will take place from February 23rd to 27th in halls 7 and 9 of Recinto Ferial de IFEMA MADRID, dedicating the first three days exclusively to professionals, and from 3 pm on Friday, February 25th, opening its doors to the public.