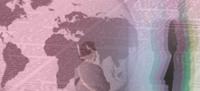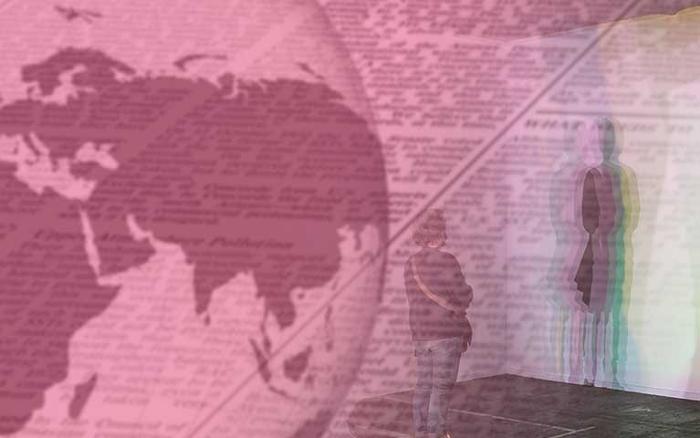 ARCOmadrid 2021, mission accomplished
To reactivate the market, foster art sales and promote the reunion of contemporary art professionals were the goals driving the organisation of this exceptional edition of ARCOmadrid 2021. Goals that were at the heart of IFEMA MADRID's endeavour to recover this essential event for the stimulation of the art business, to attract great collectors from around the world and to debate the immediate future of art. To do this, three fundamental pillars have formed the backbone of this edition: quality contents, internationality and the presence of collectors
Galleries such as José de la Mano; Thaddaeus Ropac; Albarrán Bourdais; Mayoral; Perrotin; Chantal Crousel; Mor Charpentier; Maisterravalbuena; Vera Cortês; Travesía Cuatro; Lelong; Elvira González; among many others, have celebrated the wise decision to hold the event in an extraordinary month like July, clearly reflected in both the high sales figures and the artistic quality of the fair.
Reconnecting with collecting
Over 250 international collectors enthusiastically accepted ARCOmadrid's invitation, clearly expressing their special interest in the fair's artistic proposals and its commitment to contemporary art. Coming from 23 countries, mainly Belgium, Germany, France, Italy, Portugal and the United States, as well as Argentina, Mexico, Colombia, Peru, Venezuela and Brazil, the participants in this year's programme have particularly stood out for their engagement, reflected in numerous acquisitions.
Professionals
Once more this year, the fair enjoyed the commitment of their majesties, the King and Queen of Spain, presiding its official inauguration on July 8th. Over the first three days, dedicated exclusively to professionals, more than 20,000 people visited ARCOmadrid, on this edition that maintained a reduced capacity in order to guarantee the safety of all participants.
In addition to curators and other sector players, the fair also enjoyed the presence of patron collectors and museum members such as Centre Pompidou, Paris; MAMCO (Musée d'art Moderne et Contemporain), Geneva; Belvedere Cercle, Vienna; Museo Reina Sofía, Madrid; MAAT, Lisbon; MALI, Lima; Mudam Luxemburgo; Museum of Latin American Art ( MOLAA ), Long Beach; Patrons of Artis Foundation, Israel; MASP (Museu de Arte de São Paulo), São Paulo; Fundação Serralves, Porto; Guggenheim Bilbao; Macba, Barcelona; The Cultivist, London, and Palais de Tokyo, Paris, among others.
ACQUISITIONS AT ARCOmadrid 2021
Fundación ARCO has added to the works in its Collection through the acquisition of 9 works by 5 artists at ARCOmadrid 2021, defrayed with the funds raised at the Fundación ARCO dinner, held last Tuesday, July 6th. The works acquired, on the advice of Manuel Segade and Magalí Arriola, are by Georges Toni Stoll -Jérôme Poggi-; Frida Orupabo –Nordenhake-; Cecilia Bengolea -Àngels Barcelona-; Jon Mikel Euba -Carreras Mugica- and Paz Errázuriz -Mor Charpentier-.
Once again this year, the Museo Reina Sofía built on its Collection with purchases of new works by the participating galleries of the Fair. A selection of 18 works by the artists Manuela Ballester; Ana Peters; Manuel Quejido; Agustín Ibarrola, Liliana Maresca; Evru/Zush; Alonso Gil; colectivo Ayllu; Clara Montoya; Andrés Pachón; Bouchra Khalili; Ángela Ferreira; Dias & Riedweg; Babi Badalov; Maja Bajevic, now form part of the Museo collections. The total value of the acquisitions is of 300,000 euros.
The Comunidad de Madrid has purchased works by the artists Isidoro Valcárcel Medina, Ana Buenaventura and Cristina Iglesias worth 150,000 euros that will be incorporated into the Contemporary Art Collection of the CA2M Centro de Arte Dos de Mayo.
For its part, the Museo de Bellas Artes de Bilbao has added the ´Guernika´ mural by Agustín Ibarrola - José de la Mano gallery- to its collection, acquired for 300,000 euros.
DKV Seguros has purchased pieces by Cristina Mejías -Alarcón Criado-, Ana Esteve -Formatocomodo-, Guillermo Pfaff -Heinrich Erhardt-, Edu Carrillo -L21-, David Martínez -ATM-, Marina González -Rosa Santos-, and Asunción Molinos -Travesía Cuatro, among others.
TBA21 Thyssen-Bornemisza Art Contemporary has also acquired work by Daniel Otero Torres and Charwei Tsai -Mor Charpentier-; Jose Dávila -Travesía Cuatro-; Regina de Miguel, Nestor Sanmiguel and Antonio Ballester Moreno -Maisterravalbuena-; Ania Soliman -Àngels Barcelona-.
Meanwhile, on this occasion the Fundación Helga de Alvear has acquired pieces by Bruno Munari -Maab Gallery-; Antony Gormley and Gilbert&George -Thaddaeus Ropac-, and John Chamberlain -Elvira González-.
The Fundació Sorigué also added to its collection with the acquisition of works by Nacho Martín Silva – galería Max Estrella -, and Julia Santa Olalla and Paloma de la Cruz -galería T20-.
AWARDS AT ARCOmadrid 2021
Both national and international institutions and companies joined to support and acknowledge artistic creation at ARCOmadrid, by awarding various distinctions. The Comunidad de Madrid has acknowledged the work of Pablo Capitán Del Río, for 'La Fuga Ebria' (2021), from the Murica-based gallery Art Nueve, and Kameelah Janan Rasheed, for 'Mathematic casual' (2021), from NOME, Berlin. The pieces distinguished by the ARCO Award of the Comunidad de Madrid will go on to form part of the Contemporary Art Collection of CA2M Centro de Arte Dos de Mayo.
The artist from Valladolid, Esther Gatón, represented by the Cibrian gallery, is the winner of the first edition of the VeePee Creativity Awards, created to raise the visibility of young artists and stimulate art.
For its part, Cervezas Alhambra has distinguished Julia Huete for 'De dos cuerpos vengo', chosen from the five finalists by an international jury of experts.
Once again this year, illycaffè has upheld its support of emerging young artists present at ARCOmadrid through the XIV illy SustainArt Award, granted on this occasion to Daniela Ortiz from the Àngels Barcelona gallery.
On its XVI edition, the ARCO-BEEP Award for Electronic Art has selected the works ´Naturaleza Muerta Oleaje` and `Naturaleza Muerta Tornados`, by the artist Marina Núñez, exhibited in Rocío Santacruz.
Additionally, the Seville-based gallery Alarcón Criado, with works by Alegría Piñero, Irene Infantes, Ira Lombardía, Cristina Mejias, Mercedes Pimiento and Belén Rodríguez, was the winner of the Lexus Award for the Best Stand at ARCOmadrid 2021.
Along similar lines, the galleries Jahmek, based in Luanda, and The Pill, from Istanbul, were selected in the VII edition of the Opening Award. This reimburses the best stand the cost of its space at ARCOmadrid, which on this occasion will be split between the two as the jury granted the award ex aequo.
ARCOmadrid 2022 will celebrate its 41st edition from February 23rd to 27th in Halls 7 and 9 of IFEMA MADRID.