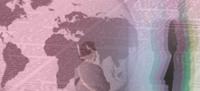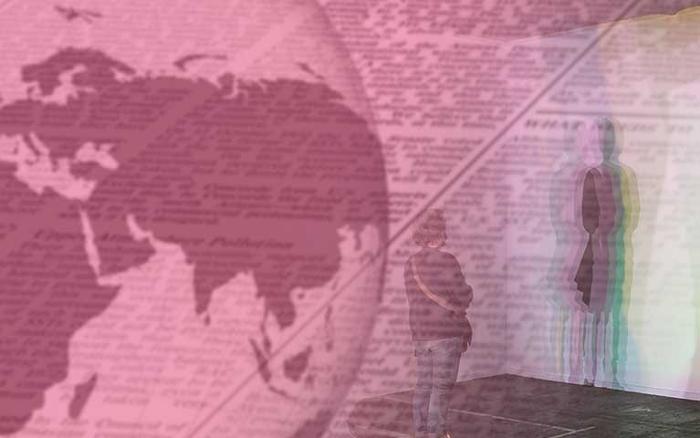 ARCOlisboa celebrates the contemporary art reunion on its 5th anniversary
Around 11,000 people enthusiastically embraced ARCOlisboa's 5th Anniversary. The fair will close its doors this afternoon following four days of reunion with contemporary art in the Portuguese capital. Organised by IFEMA MADRID and the Câmara Municipal de Lisboa, it will close this commemorative edition with a positive balance and a lively sales rhythm.
Collectors and visitors have applauded the high quality of the stand contents with very clearly defined projects designed to foster knowledge about the artists.
A new approach provided the best strategy to attract buyers and boost the sales volume, thus consolidating the fair as Portugal's major international contemporary art encounter and an essential tool to raise the visibility of Portuguese artists in the eyes of international institutions and collectors from Europe and America.
With it, ARCOlisboa completes its fifth edition at the Cordoaria Nacional to the satisfaction of its participants. Galleries such as Vera Cortês, Elvira González, Bruno Múrias, Galeria 111, Arte de Gema, Delgosha and Double V have confirmed the high standard of both artistic quality and sales at the fair.
From day one, the optimism of collectors and institutions became clear as they closed numerous acquisitions. Purchases were made by the Câmara Municipal de Lisboa for Núcleo de Arte Contemporânea da Câmara Municipal de Lisboa, acquiring pieces by Pedro Paixão -Galeria 111-; Alice dos Reis and Diana Policarpo -Lehmann+Silva-; Mónica de Miranda -Carlos Carvalho-; Hugo Brazão -Balcony-; Gabriela Albergaria -Galeria Vera Cortês-; Rui Chafes -Filomena Soares-; João Pedro Vale and Nuno Alexandre Ferreira -Cristina Guerra Contemporary Art-; Vasco Araújo -Francisco Fino; Claire de Santa Coloma -3+1 Arte Contemporânea-; Gil Heitor Cortesão -Pedro Cera; António Júlio Duarte -Bruno Múrias-; Pedro Tudela -Kubik Gallery-; Luisa Cunha -Miguel Nabinho-; António Ole -.insofar-; Ana Vidigal -Fernando Santos-; Inês D'Orey -Presença-; Suzanne Themlitz -Galeria Ángeles Baños-; Belén Uriel -Madragoa-, and Diogo Pimentão -Rociosantacruz.
For its part, Fundaçao EDP made purchases for its collection. Among the works acquired, the pieces by Ana Jotta -Meel Press/ EmptyCube reader; Luísa Cunha -Miguel Nabinho-; João Gabriel -Lehmann+Silva-, and Tiago Baptista -3+1 Arte Contemporânea-, particularly stand out.
Purchases were also made by Fundación ARCO which, on the advice of Manuel Segade and Filipa Oliveira, acquired works by Thandi Pinto -Arte de Gema- and by Inés Zenha -Double V-, that will go on to form part of the Colección Fundación ARCO, housed in CA2M Centro de Arte Dos de Mayo de la Comunidad de Madrid.
The Fundación María Cristina Masaveu Peterson acquired works by Francisco Tropa -Quadrado Azul-; Ángela de la Cruz - Helga de Alvear-; Joao Penalva -Galería Filomena Soares-; Juan Asensio -Galería Elvira González-; Susana Rocha -ATM-; Pablo Gargallo -Leandro Navarro-; Francisco Vidal -This is not a White cube-; Eduardo Chillida -CarrerasMugica-.
And the Fundación Helga de Alvear purchased work by Carlos Carnero, from Galería de las Misiones.
For the third time, ARCOlisboa granted the Opening Lisboa Award selected by a jury made up of Aaron Cezar, Elise Lammer; Direlia Lazo; Marta Mestre; Bernardo Mosqueira; João Mourão; Florence Ostende; Agustín Pérez Rubio and Claudia Segura, which distinguished the gallery Artbeat -Tiflis, Georgia-. This award reimburses the best stand in the section the price of their space at the fair.
This positive balance is also fruit of the city's celebration of ARCOlisboa in every nook and cranny. Additionally, Lisbon's main contemporary art players, not only the galleries, artists and institutions, but also the collectors, also offered moments of reunion by sharing their collections with the guests of the Fair.
Yet again this year, the strong support of Portugal's institutions was visible at the Fair, boasting the presence of the Minister for Culture, Pedro Adão e Silva; the mayor of Lisbon, Carlos Moedas, the State Secretary for Culture, Isabel Cordeiro, and numerous other public and business figures from the country. On the other hand, Spain's Ambassador to Portugal, Marta Betanzos, also visited ARCO, as did Marta Rivera de la Cruz, regional minister for Culture, Tourism and Sports of the Madrid Region.
ARCOlisboa, jointly organised by IFEMA MADRID and the Câmara Municipal de Lisboa enjoying the institutional collaboration of the Government of the Republic of Portugal; Direçâo Geral das Artes; EGEAC; Marinha; Turismo de Portugal; Turismo de Lisboa –ATL-, the patronage of Fundaçâo EDP and the collaboration of Café Pessoa in the public programme, will close the doors of its fifth edition today, May 22nd at 6 pm, and will start working on ARCOlisboa 2023.