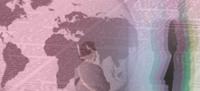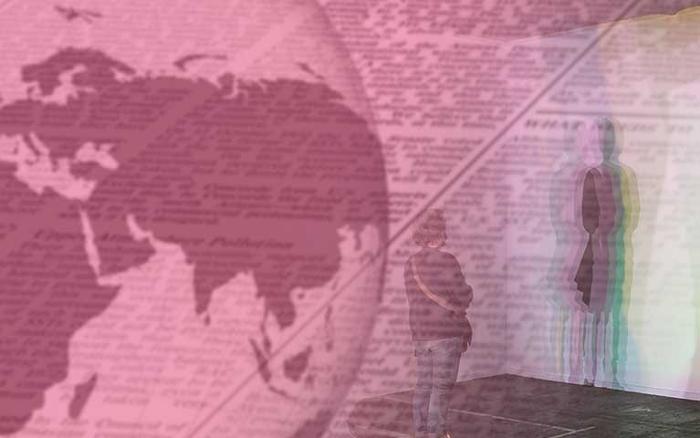 ARCOmadrid 2021 celebrates a special edition with the challenge of reactivating the market
Eduardo López-Puertas, General Director of IFEMA MADRID, and Maribel López, Director of ARCOmadrid, presented the 40th edition of the International Contemporary Art Fair this morning at a press conference
A total of 130 galleries from 26 countries will participate, of which 105 form part of the General Programme in addition to the 10 galleries in the curated Opening section and the 15 galleries represented in 'REMITENTE. Latin American Art'. One of this year's novelties is the concentration of 25 Artist Projects, all by women, to help raise the visibility and prominence of the creators.
ARCOmadrid 2021, organised by IFEMA MADRID, will celebrate its 40th edition from July 7th to 11th with the intention of marking a turning-point to relaunch and reactivate the contemporary art market. To meet this challenge of offering a scenario ripe for reactivation and long-awaited professional encounter, ARCOmadrid further promotes its collaboration with galleries in a conscientious endeavour to drive the art market, promote artists and foster collecting.
ARCOmadrid will bring together a total of 130 galleries from 26 countries in halls 7 and 9 of IFEMA MADRID, of which 105 comprise the General Programme, joined by the participants in the curated section Opening, with a selection of 10 galleries and the 15 galleries representing the American continent in `REMITENTE. Latin American Art`.
In addition to the quality of the artistic contents, the galleries will focus on the presentation of one or two artists and there will be an increased contribution of Artist Projects, this year a total of 25 dedicated exclusively to women, highlighting the close collaboration between the fair and the galleries and, in particular, between the latter and the female artists. All of this will be enhanced by the intervention of different architects and designers to create the most architectural of fairs and constitute a new format for ARCOmadrid 2021.
Artistic Programmes
In a fair that this year more so than ever before presents an opportunity to provide galleries with business and reconnect with collecting, ARCOmadrid returns with its main backbone, the General Programme, which in addition to the Spanish galleries will also be made up of an important European contingent of the highest quality, including Carlier Gebauer -Berlin-; Chantal Crousel -Paris-; Georg Kargl Fine Arts -Vienna-; Jérôme Poggi -Paris-; Krinzinger -Vienna-; Lelong -Paris-; Mor Charpentier -Paris; Nächst St. Stephan Rosemarie Schwarzwälder -Vienna-; Nadja Vilenne –Liège-; Nordenhake -Berlin; Pedro Cera -Lisbon-; Peres Projects -Berlin-; Perrotin -Paris-; Peter Kilchman -Zurich-; Thaddaeus Ropac -Paris-; Vera Cortês -Lisbon- and Wilde -Geneva-.
There will also be some galleries from other regions such as Dvir Gallery -Tel Aviv-
or Movart -Luanda-, and Latin American galleries such as El Apartamento -Havana; Galería de las Misiones -Montevideo-; Proyectos Ultravioleta -Guatemala City-; Proyecto Paralelo – Mexico City-; Gaga -Mexico City-; La Balsa Arte -Bogota-; Piero Atchugarry -Garzón- or Walden -Buenos Aires-.
On this very special edition, Latin American presence takes on a different and more realistic prominence. ARCOmadrid incorporates the REMITENTE. Latin American Art section, produced in cooperation with Mariano Mayer. A proposal set to reflect the importance of Latin American art at the Fair. The essence of this programme is to facilitate and support the galleries that on this occasion could not travel to Madrid. This way, they will have the opportunity to present pieces that do not require transportation from the American continent. The section proposes the possibility of including works already present in Spain or Europe; that can travel in digital formats; that can be produced following instructions and even works brought to this edition of the Fair thanks to mutual support and collaboration between galleries.
A total of 15 galleries take part in this novel space: Aninat, Die Ecke -Santiago de Chile-; Arróniz -Mexico City-; Casa Triangulo, Luciana Brito -São Paulo; Barro, Constitución, Herlitzka + Faria, Nora Fisch, Pasto, Piedras, Rolf Art -Buenos Aires-; Instituto de Visión, Nueveochenta -Bogota-, and Vigil Gonzales -Cuzco.
REMITENTE will showcase sculptures, drawings, paintings, photographs, videos, installations and graphic works by 19 artists from Latin America, including Raúl Zurita; Felipe Mujica; Mauro Guzmán; Héctor Zamora; Jimena Croceri and Natalia Iguiñiz, among others.
With it, the 2021 edition that includes an international participation close to 55%, also enjoys a high level of Latin American presence represented in the General Programme and in the REMITENTE programme by a total of 24 galleries from 9 countries, constituting over 32% of the international participation.
As always, ARCOmadrid takes an interest in new galleries which, either due to their short trajectory or because they are new to the Spanish context, present interesting proposals and allow for the discovery of other creators. Thus, through the Opening Programme, with a selection made by Övül Durmuşoğlu and Julia Morandeira, the fair will provide a space to explore galleries such as Jahmek -Luanda-; The Pill -Istanbul-; Balcony -Lisbon- or Eugster Belgrade -Belgrade-.
Another of ARCOmadrid's novelties this year is to concentrate its 25 Artist Projects exclusively on women, including, Johanna Calle -MPA-; Dominique Gonzalez-Foerster -Albarrán Bourdais-; Fernanda Fragateiro -Elba Benítez-; Isabel Villar -Fernández-Braso-; Sophie Ristelhueber -Jérôme Poggi-; Jessica Stockholder in dialogue with Almudena Lobera -Max Estrella-; Rebecca Ackroyd -Peres Projects-; Maja Bajevic -Peter Kilchman-, Anastasia Samoylova -Sabrina Amrani-.
Collectors
With a view to renewing and driving new collecting, ARCOmadrid once again offers the free advisory service for the purchase of works during the Fair, First Collectors by Fundación Banco Santander, and fosters the Young Collectors programme to invite around thirty young international collectors. All of this in addition to the classic International Buyers' Programme and that of special guests, that will bring 220 collectors and 90 professionals from 35 countries to Madrid.
ARCOmadrid Forum
This year, the ARCOmadrid Forum comprises an intense programme of debates hinging on three axes: sustainability, the future of the market and art fairs, and creation for the future.
Organised by TBA 21, Thyssen-Bornemisza Art Contemporary, the first forum, "How can we address the most urgent issues of our time through art?, will enjoy the participation of Barbara Casavecchia (writer and curator), Soledad Gutiérrez (chief curator TBA21), Sofía Lemos (curator TBA21), Chus Martínez (curator), Asunción Molinos Gordo (artist), Markus Reymann (director of TBA21-Academy), Himali Singh Soin (artist), Francesca Thyssen-Bornemisza (founder and president of TBA21), Rosella Biscotti (visual artist), and Ute Meta Bauer (director, NTU CAA Singapore), among others.
The second forum, developed in collaboration with Talking Galleries, will address the topic "Art Fairs in Times of Change" through conversations with Melanie Gerlis (Financial Times), Dani Levinas (collector), Paco Barragán (independent curator), Agustín Pérez-Rubio (researcher and independent curator), Pablo Rodríguez-Fraile (collector), Ella Cisneros (collector), Thomas Schulte (gallery owner) and Álvaro López de Lamadrid.
The third block, organised by Yaby (Beatriz Ortega Botas and Alberto Vallejo), is entitled "Prevalent opacity: eloquence and the resumption of formal legacies marked by low legibility". These sessions will enjoy the participation of Cédric Fauq (chief curator of CAP Musée, Bordeaux), Pujan Karambeigi (art historian, critic, curator and collaborator of Artforum International, Frieze amd Mousse), Harry Burke (poet, critic and curator), Lydia Ourahmane (artist), Deborah Joyce Holman (associate director, Auto Italia), and Ebony Haynes (director, David Zwirner), among others.
In addition to these contents, there will also be the dialogues of the ArtsLibris Forum, "Ways of Doing", between David Maroto and Cristina Garrido; Valentina and Ángela Molina, and, with the collaboration of TBA21, Thyssen-Bornemisza Arts Contemporany, Daniela Zyman and Mario García Torres.
The programme of Spanish art promotion will also take place. Organised with the collaboration of AC/E and coordinated by hablarenarte, it includes a series of visits with the aim of facilitating the encounter between Spanish gallery-owners and artists aligned with the interests of each professional invited.
Architecture and Design at ARCOmadrid
Architecture and design take centre stage once again at this edition. Burgos & Garrido Arquitectos is the firm responsible for the spatial design of ARCOmadrid, along with others in different areas of the Fair.
The VIP Lounge will be a space created by Studio Animal (Javier Jiménez Iniesta); Estudio Gonzalo del Val, y Toni Gelabert. Arquitecte, in collaboration with Leading Brands of Spain Forum and its companies: Actiu, Enea, Estiluz, Inclass, Joquer, Kriskadecor, Lladró, LZF, Naturtex, and Ondarreta, and other design brands such as Escofet and Agronatur. This place will provide a haven for galleries, collectors and special guests to meet and rest in, and a restaurant operated by Mallorca. The ´Salida` project will be made up of 80 birch trees to create a unique atmosphere. On the inside, it will house the Cervezas Alhambra and Ruinart Lounge x David Shrigley.
On the other hand, SALA 40, designed and decorated by Revolución LIMO and the architecture firm Del Pino Del Valle Arquitectura, in collaboration with Monamour, Moblibérica, Aistec, Atelier and Aromas, will host different events over the course of the Fair.
The Fundación ARCO Lounge, designed by Galería A, Ángel Schlesser, with the collaboration of Gancedo and VBo Spagna, will comprise a minimalist space with original mid-century pieces. Additionally, the Exhibitor´s Lounge, the private exhibitors' area, is a project by Houtique, and will display the winning work of the VeePee Creativity Award inside it.
The ARCO Terrace, decorated with furnishings by Isimar and Cotantic, with the collaboration of The Flower Room, will house different activities during the Fair, and serve as a meeting point for those attending the private visits.
ARCOmadrid will provide restaurant areas to professionals and public alike, such as ARCOlunch by IBERIA, and the Ruinart Champagne Bar or illycaffè.
Support of the private initiative and institutions
ARCOmadrid enjoys the support of the private initiative and of important corporations and institutions through patronage actions in different areas or initiatives present at the Fair. Thus, this edition boasts the institutional collaboration of Acción Cultural Española (AC/E); AECID; as well as Fundación Banco Santander; Caixabank; Ruinart; illy caffè; Cervezas Alhambra; El Corte Inglés; Iberia; Lexus; Auara; Veepee and Béjar, among others.
As an exception this year, ARCOmadrid 2021 will be held from July 7th to 11th in halls 7 and 9 of IFEMA MADRID, dedicating the first three days exclusively to professionals, and opening its doors to the public at the weekend.