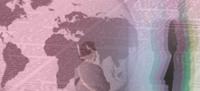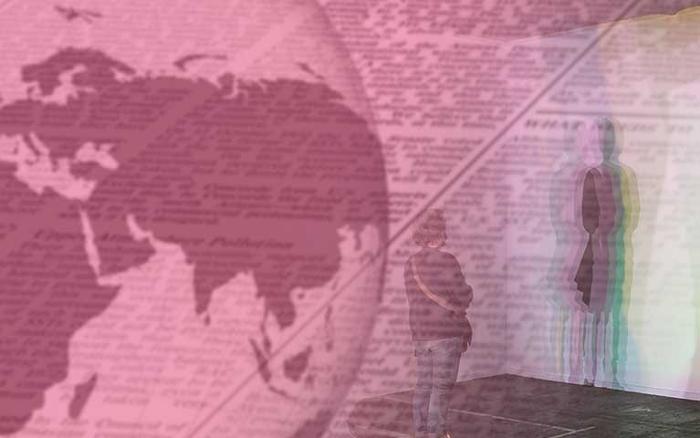 ARCOlisboa 2022 returns to celebrate its 5th Anniversary
A total of 65 galleries from 14 countries will take part, 43 of which make up the General Programme, in addition to those of the curated section Opening Lisboa, with a selection of 13 galleries, and 9 in África em Foco.
The fair will be concentrated over four days, dedicating May 19th exclusively to collectors and professionals, and opening its doors to the public from Friday 20th to Sunday 22nd.
ARCOlisboa, the fair organised by IFEMA MADRID and Câmara Municipal de Lisboa, will celebrate its 5th in-person Anniversary from May 19th to 22nd, embodying the moment of physical reunion with contemporary art in the Portuguese capital. Over four days, Lisbon will become one of the most attractive and interesting artistic and cultural hotspots in Europe, with the participation of galleries, artists, collectors, curators and other professionals, institutions, museums and art centres. The Cordoaria Nacional will provide an in-depth reflection of the Portuguese art scene in a broad dialogue with Spanish and European art, in addition to a careful selection of African artists.
On its fifth anniversary, ARCOlisboa evolves in the stand contents towards a fair that enables galleries to develop highly defined projects and explore dialogues between artists in depth. On the other hand, it will be concentrated over four days, with a view to raising the visibility of the exhibition programme organised by the city's museums and institutions.
ARCOlisboa 2022 welcomes the participation of 65 galleries from 14 countries, 43 of which make up the General Programme, in addition to those of the curated section, Opening Lisboa, with a selection of 13 galleries, and 9 in África em Foco.
As in previous years, the Fair will revolve around its main backbone, the General Programme, made up of 43 galleries selected by the Organising Committee. Some are participating for the first time, like Elvira González; Galería 111, Galería de las Misiones, Heinrich Ehrhardt, Rosa Santos or the Austrian galleries Lukas Feichtner Galerie and Zeller Van Almsick. In addition to these, other emblematic galleries will once again place their trust in the fair, such as Cristina Guerra Contemporary Art, Fernando Santos, Pedro Cera, Pedro Oliveira, Vera Cortês and other international names including Alarcón Criado, Greengrassi, Helga de Alvear, Juana de Aizpuru, Krinzinger and Leandro Navarro.
As per usual, ARCOlisboa expresses its interest in new galleries which, either because of their short track record or because they are novel for the Portuguese context, present interesting proposals and enable the discovery of other creators. Along these lines, through the Opening Lisboa section, selected by Chus Martínez and Luiza Teixeira de Freitas, the fair will provide a space to explore 13 galleries including Double V, Fran Reus, Lehmann + Silva, NO·NO, Silvestre, Verve, or ATM and Intersticio.
For the third time, ARCOlisboa will grant the Opening Lisboa Award, selected by a jury made up of Aaron Cezar, Elise Lammer; Direlia Lazo; Marta Mestre; Bernardo Mosqueira; João Mourão; Florence Ostende; Agustín Pérez Rubio and Claudia Segura, that will distinguish the best stand of the section by gifting it the exhibition space in the Fair.
The artistic contents of this edition are completed with the África em Foco programme, that once again focuses on exploring contemporary art from the African continent, with the participation of 9 galleries selected by Paula Nascimento. It will include galleries from Uganda -Afriart-, Mozambique -Arte De Gema-, South Africa -Everard Read and Smac Gallery-, Angola -Movart and This Is Not A White Cube-, France - 31 Project and 193 Gallery- and Portugal -.insofar-, with individual stands distributed throughout the fair.
This section will also be visible in the Millennium Art Talks programme, organised by EGEAC, offering a series of conversations between the curator and different artists, focused on contemporary art in Africa.
On the other hand, ArtsLibris is again present this year at ARCOlisboa with 31 national and international exhibitors located in Torreão Nascente da Cordoaria, with free access for the public. In addition to becoming the space specialised in artist publications, photobooks, contemporary thinking, self-publishing and digital publications, it will place its presentations and debate space, Speakers Corner, at the disposal of visitors, in which visiting publishers will speak of their publications and editorial lines. Contemporary art journals will also take central stage in this space.
Millennium Art Talks, organised by EGEAC
ARCOlisboa proposes its traditional debate and reflection programme which, with the support of Fundação Millennium bcp, will continue to foster the fair as a driver of thinking around contemporary art.
Torreão Nascente will house Millennium Art Talks, organised by EGEAC and curated by Filipa Oliveira. The most advanced institutional practises and the actual artist practise itself will constitute the main axes of discussion in sessions that will also touch on topics from the immediate present such as the relationship between NFTs and art.
On this occasion, they will enjoy the participation of artists and professionals such as Tobi Maier; Diogo Evangelista; Bernardo Mosqueira; Luis Silva; Margarida Mendes; Paula Nascimento; Tho Simões; Pauline Foessel; Sabrina Amrani; Adelaide Duarte; Luís Ferreira; Mário Teixeira da Silva; Teresa Kutala Firmino.
Collectors and Professionals
ARCOlisboa has made a particular effort aimed at different international promotion activities, in addition to the programme of purchasers and prescribers, that will bring over 150 guests to Lisbon -collectors, institution directors, curators and other international and art world professionals-. A key strategy to drive this important Portuguese art market platform.
General Public and Spaces
From Friday 20th to Sunday 22nd of May, ARCOlisboa will open its doors to the general public. To ensure a bigger number of visitors can attend, the general ticket price will be 15 euros for students. Additionally, as a novelty, on Saturday 21st there will be free admittance for young people aged 18 to 25 after 5 pm.
With a view to getting the most out of your visit, you can discover the participating galleries' contents by visiting ARCO E-XHIBITIONS from May 13th, available on the website of ARCOlisboa.
The Cordoaria Nacional, one of the most emblematic examples of 18th-century industrial architecture, will offer different rest and catering areas for all visitors. On this occasion, the Guest Lounge by Roche Bobois is a project executed and decorated by Roche Bobois, with works from the contemporary art collection of the Fundação Altice, and served by Casa do Marquês. Additionally, guests can enjoy the terraces of the cafés located in the building's two patios, operated by the same catering service. Thanks to its patrons Cervezas Alhambra, illycaffè and Ruinart, ARCOlisboa will expand to other areas of the patios to create meeting-points.
Private and institutional support
ARCOlisboa, in addition to the Câmara Municipal de Lisboa, also enjoys the institutional support of the Government of the Portuguese Republic; EGEAC; Marinha; Turismo de Portugal; Turismo de Lisboa –ATL-, the patronage of Fundação EDP and the collaboration of Fundação Millennium bcp, Fundação Altice, MEXTO Property Investment, Roche Bobois, Cervezas Alhambra, illycaffè and Ruinart, as well as local institutions and the city's main art players who make it possible to hold the fair each year. Once again, it will also benefit from the collaboration of Café Pessoa in the elaboration of the public programme.
Some exhibitions in Lisbon
Lisbon, along with the main local art institutions, is the scene of a cultural programme running parallel to the fair aimed at the national and international guests, which includes inaugurations and visits to private exhibitions and collections, among other events.
With the support of Fundação Millennium bcp, Torreão Nascente da Cordoaria Nacional will house the exhibition of Prémio Arte Jovem Millennium bcp, an award that distinguishes young talents and emerging art.
Moreover, the city's main museums present interesting exhibitions such as MAAT –Museu de Arte Arquitectura e Tecnologia-, with works from the Coleção Antoine de Galbert, in addition to shows with pieces by artists such as Alexandre Farto Aka Vhils and João Pimenta Gomes, among others. For its part, the Museu Nacional de Arte Contemporânea holds works from the Coleção Mário Teixeira da Silva, and will house exhibitions representing artists such as Duarte Belo, Mimi Tavares, António Faria, David Fossard and Inês Moura. In the case of the Museu Calouste Gulbenkian, the creator Hugo Canoilas will be one of the protagonists, and Julião Sarmento in the Museu Coleção Berardo.
Among the wide and varied offer available in the city, it is worth mentioning exhibitions by other art centres such as Culturgest, with Daniel Dewar and Grégory Gicque, as well as Boavista with artists such as Cecilia Eliceche and Leandro Nerefuh, among others, and Pavilhão Branco and Carpintarias De São Lázaro.
ARCOlisboa 2022, organised by IFEMA MADRID and the Câmara Municipal de Lisboa, will be held from May 19th to 22nd in the Cordoaria Nacional.