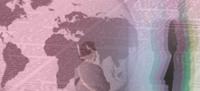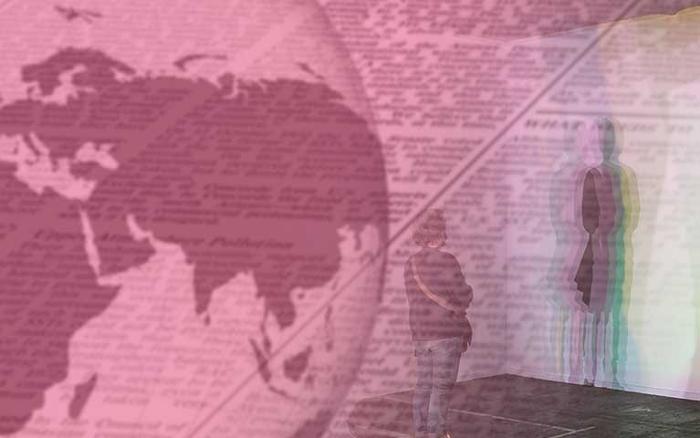 Fundación ARCO grants the "A" Awards for Collecting on its 25th edition
The Maria and Armando Cabral Collection, the Eulogio Sánchez collection and the Fundación "La Caixa" Collection of Contemporary Art are this year's award winners.
This year the Fundación ARCO, promoted by IFEMA MADRID, has distinguished three collections in its "A" Awards for Collecting: the Maria and Armando Cabral Collection, in the International Private Collection category, Eulogio Sánchez, National Private Collection and the Fundación "la Caixa" Collection of Contemporary Art, to receive the Honorary Award.
On this twenty-fifth edition, Fundación ARCO has granted these awards that recognise the artistic value of collections assembled by collectors and institutions and their work to support the spread of contemporary art.
The awards ceremony will take place on Tuesday, July 6th followed by the traditional Fundación ARCO dinner aimed at raising funds for the acquisition of works at ARCOmadrid 2021 for its collection, currently housed in CA2M Centro de Arte Dos de Mayo in the Madrid region.
Award Winners 2021
MARIA AND ARMANDO CABRAL COLLECTION| International Private Collection Award
The passion Maria João Santos and Armando Cabral feel for art dates back to the years they spent in London after meeting at the Universidad de Oporto, Portugal, in 1988. Since then, they have been extremely active in the world of Portuguese art, supporting art institutions.
In 2019, they created Rialto6, a non-profit organisation in Lisbon that alternates exhibitions of Portuguese and international artists with works from their contemporary art collection. The collection encompasses a wide range of contemporary visual arts from the 70's by international and Portuguese artists, with a particular emphasis on photography, video or installation, works of post-conceptual inspiration and political actions.
It aims to collect with determination, always at the service of art and culture. For Maria and Armando Cabral, this means contributing to the global integration of the Portuguese art scene, welcoming the visits of collectors, artists and curators from around the world; providing the right space and conditions for artists to innovate, and contributing to Lisbon's cosmopolitan and energetic art scene by supporting non-profit organisations.
EULOGIO SÁNCHEZ SAIZ | National Private Collection Award
Although his time has been largely occupied by mathematics and the company, Uvesco, S.A., Eulogio Sánchez Saiz has always made room for his great passion: art. Collector, promoter of contemporary art, co-author of "AtrapArte. Dudas y vivencias en el arte contemporáneo", he claims his best collection is the number of experiences he has had in his relationships with artists, gallery-owners, curators, journalists, etc., who have been essential and decisive in his life.
The first works in his collection, mainly local artists from a close social context, served as a launch pad for him to become fully engaged in the art world, extending horizons and triggering an interest in internationally recognised artists. A period in which he acquired works by Damián Ortega, Pablo Palazuelo, Kara Walker, Ester Partegás, Raymond Pettibon, Fernanda Fragateiro, Juan Navarro Baldeweg, Olafur Eliasson, Antonio Mesones, Pierre Huyghe, Frank West, Chema Alvargonzález, etc.
Over time, his interest in works by Spanish artists deepened, leading him to value their quality and balance their presence with that of foreign artists. These included Carlos Irijalba, Néstor Sanmiguel, Rosell Meseguer, Abraham Lacalle, Miguel Ángel Tornero who entered the collection alongside Julie Mehretu, Marcelo Cidade, Kati Heck and Tomasz Kowalski, among others.
FUNDACIÓN LA "CAIXA" COLLECTION OF CONTEMPORARY ART | Honorary Award
Over thirty years ago, when contemporary art was not yet present in Spanish museums and did not yet appeal to the major collections, Fundación "la Caixa" started a collection with a clearly public vocation. The goal was to awaken interest in contemporary creation, demonstrate confidence in the artists and convey passion for the art made in the present.
Over the decades, the Collection has assembled more than a thousand works by authors of different origins and generations, with a huge variety of artistic practises, from installations and images in movement to more conventional techniques such as painting, sculpture and photography. Chronologically, it has focused on the art created from the decade of 1980 to the current day, although it also includes pieces by outstanding artists who started out in the decades of 1960 and 1970.
The artists with works in the collection include names such as Bruce Nauman, Gerhard Richter, Agnes Martin, Robert Mangold, Sigmar Polke, Josep Beuys, Doris Salcedo, Tacita Dean, Carl Andre, George Baselitz, Soledad Sevilla, Juan Muñoz, Cristina Iglesias, Mona Hatoum, Roni Horn, Christopher Williams, Jean-Michel Basquiat, Rachel Harrison, Elena Asins and Dominique González-Foerster, among others.
At present, the Contemporary Art Collection stands out for being a significant part of our artistic heritage and, above all, for its perseverance in the creation of a current art narrative. It achieves this through the annual incorporation of new works and the continuous exhibitions held. Each work of art is a unique portal to a world of formal experiments and critical reflections which, in relation to other works, give rise to exceptional stories on art and the world we live in. The exhibitions of the Collection show these tales in imaginative mediation activities across the network of Caixaforum cultural centres. In addition, the active programme of international exhibitions of the Collection has contributed to new insights, such as those seen in the London and Turin shows in the last two years.
The Collection defines itself as a great collaboration project that engages international advisers, artists, curators, restorers, documentalists and mediators, in addition to a good number of art galleries that have become its principal allies.