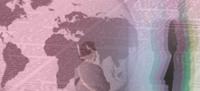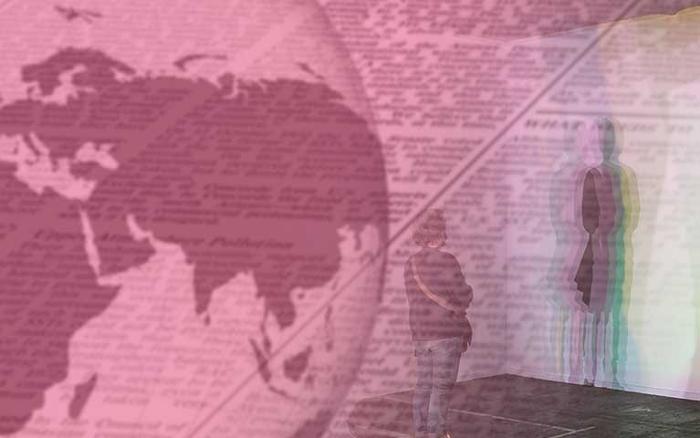 ARCOmadrid 2021 celebrates the cultural reunion with a view to reactivating the market
Organised by IFEMA MADRID, it will enjoy the participation of 131 galleries from 27 countries -54% international presence-, with artistic proposals that will ensure a high-quality event for art professionals to celebrate this long-awaited encounter
At this event, Latin American will take on new importance with the incorporation of a special section dedicated to Latin American art. One of the fair's novelties this year will be the concentration of artist projects exclusively on women, hence raising the visibility and centrality of female creators
This edition will place special emphasis on professionals, adding an extra day to the schedule dedicated exclusively to players from the sector, from Wednesday to Friday, then opening up to the general public during the weekend
ARCOmadrid 2021, the fair organised by IFEMA MADRID, will celebrate its 40th edition from July 7th to 11th with the objective of marking a turning-point to relaunch and reactivate the contemporary art market. The support received from institutions, museums and art centres, galleries, collectors and other professionals has been essential to set in motion this cultural encounter that will also promote the image of both Madrid and Spain.
To meet this challenge of providing a scenario ripe for reactivation and a long-awaited professional reunion, ARCOmadrid will strive to further its spirit of service to galleries, redoubling its conscientious efforts to drive the art market, promote artists and foster collecting.
The overriding trust of the sector; the return to international fair activity already initiated and tested, and the positive evolution of the vaccination rates with the resulting effect of bringing the pandemic into remission, forecast a positive scenario for the event. Furthermore, the strict protocol drawn up by IFEMA MADRID includes all the measures necessary to order the flow of attendants and their mobility; establish capacity controls, ensure safety distancing, the elimination of direct contact via digital registration and the incorporation of the latest sanitary and attendant-counting technologies, and most importantly, the air renewal systems in the pavilions.
On this occasion, ARCOmadrid will enjoy the participation of 131 galleries, and an international presence of over 54%, with artistic proposals set to ensure a quality fair for art collectors and professionals to celebrate this cultural reunion.
This unique and exceptional event will place a special emphasis on professionals, adding an extra day, from Wednesday to Friday, to the schedule dedicated exclusively to players from the sector, opening up to the public during the weekend.
Artistic programmes
With the complicity and support of the Spanish galleries, the General Programme will once again form the backbone of ARCOmadrid. This programme will also boast the participation of a significant representation of top-tier European galleries including Thaddaeus Ropac -Paris-; Chantal Crousel -Paris-; Mor Charpentier -Paris-; Lelong -Paris-; Jérôme Poggi -Paris-; Perrotin -Paris-; Peter Kilchman -Zurich-; Carlier Gebauer -Berlin-; Peres Projects -Berlin-; Nordenhake -Berlin; Krinzinger -Vienna-; Georg Kargl Fine Arts -Vienna-; Nächst St. Stephan Rosemarie Schwarzwälder -Vienna-; Wilde -Geneva- and Nadja Vilenne –Liège-.
These will be joined by other galleries coming from regions such as Dvir Gallery -Tel Aviv-
or Movart -Luanda-, and Latin American galleries such as Baró Galería -São Paulo-; El Apartamento -Havana-; Proyectos Ultravioleta -Guatemala City-; Aninat Gallery -Santiago de Chile-; Proyecto Paralelo - Mexico City-; House of Gaga -Mexico City-; La Balsa Arte -Bogotá- and Piero Atchugarry -Garzón-.
On this very special edition, the presence of Latin America will take on newfound protagonism. ARCO incorporates a special Latin American art section, produced in collaboration with Mariano Mayer. In a new model that puts forward the possibility of including works that do not require transportation for their exhibition or that rely on the complicity of other galleries, this area will boast the presence of works from galleries like Arróniz -Mexico City-; Casa Triangulo, Luciana Brito -São Paulo-; Constitución, Herlitzka + Faria, Nora Fisch, Piedras and Rolf Art -Buenos Aires-; Die Ecke -Santiago de Chile-; Instituto de Visión, Nueveochenta -Bogotá-, and Vigil Gonzales -Cuzco-, among others.
As ever, ARCOmadrid will take an interest in new galleries which owing to their short trajectory or their newness in the Spanish context, present interesting proposals and facilitate the discovery of other creators. Thus, through its Opening Programme, for which the selection was made by Övül Durmuşoğlu and Julia Morandeira, the fair will provide a space for exploring galleries like Suprainfinit -Bucharest-; Jahmek -Luanda-; The Pill -Istanbul-; Balcony -Lisbon- or Eugster Belgrade -Belgrade-.
One of ARCO's novelties this year will be to focus the artist projects exclusively on women, thus helping to raise the visibility and centrality of female creators. To mention but a few, Anastasia Samoylova -Sabrina Amrani-; Dominique González Foerster -Albarrán Bourdais-; Beth Moysés -Fernando Pradilla-; Sophie Ristelhueber -Jérôme Poggi-; Jessica Stockholder -Max Estrella-; Kristin Wenzel –Suprainfinit-; Isabel Villar -Fernández-Braso-; Magda Bolumar -Marc Domènech-; Maja Bajevic -Peter Kilchman-.
In addition to the gallery contents, ARCOmadrid will present other spaces set to broaden the visitors' perspective of contemporary art. From ArtsLibris, the contemporary publishing fair, to the cultural spaces, including the ARCOmadrid Forum, with an intense programme of debates hinging on three axes: the future of the market and the art fairs; sustainability, agenda 2030 and contemporary art, and creating for the future.
ARCOmadrid 2021 will be held exceptionally from July 7th to 11th in pavilions 7 and 9 of IFEMA MADRID, dedicating the first three days exclusively to professionals while it will open its doors to the public at the weekend.