FITUR MICE
Through its FITUR MICE section, FITUR brings together meetings, incentives, congresses and events tourism, a major driving force in the global tourism industry.
FITUR MICE is the ideal meeting point for supply and demand in the meetings tourism sector, allowing participants to identify clients and generate business.
FITUR MICE programme
FITUR MICE consist of:
A diary where each exhibitor will have a schedule of pre-established appointments with hosted buyers, company executives, carefully chosen, all of whom have a high business potential and purchasing power. The condition for participation in these programmes is to have the following profiles:
Corporations
Associations
Incentives companies
Business Travel companies
Events and conference organisers
The meetings will last 20 minutes and it is estimated that the participants will have an average of 20-25 appointments scheduled.
A comprehensive networking programme among participants, where sellers and buyers will mingle, providing further opportunities to strengthen professional links between participants.
Collaborator: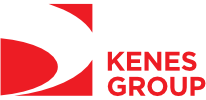 Specialised areas
Fitur is a global benchmark event in the tourism sector. The great diversity and talent it brings together makes it possible for there to be totally specialised areas within it.