FITUR is the first appointment of the year for the world's tourism professionals and the leading trade fair for inbound and outbound markets in Latin America.
You have to be at FITUR: a unique forum for promoting brands, presenting new products, learning about the latest trends and filling your agenda with new contacts and opportunities.
Five very busy days at the global tourism industry's leading business forum.
Five days that translate into hundreds of opportunities to make contacts, start projects and make agreements. We help you to make the most of your participation and reach professionals with a high level of decision-making capability in any tourism segment: 38% chairmen/general managers, 34% marketing/sales/commercial managers and 21% sales/consultant executives.
At FITUR you also meet people unexpectedly, and that leads to great new ideas and sources of business. The presence of more than 1,170 media is evidence of the level of expectation this event creates in the industry: take advantage of media coverage to promote your destination or business.
As society evolves, tourism reflects the diversity of tastes and trends that are part of our lifestyle. FITUR accommodates both mass tourism and niche markets. Each year we expand our showcase of specialist sectors that are making the tourism landscape more diverse and sustainable.
FITUR encompasses technology, the future and sustainability.
FITUR deals with industry-wide, cutting-edge topics such as Big Data, artificial intelligence, smart tourist destinations, and start-ups.
In addition, FITUR has launched the FITUR Next observatory to act as a guide for identifying future tourism trends and to disseminate guidelines that can bring benefits for visitors, residents, destinations and the environment, economically, socially, culturally and environmentally.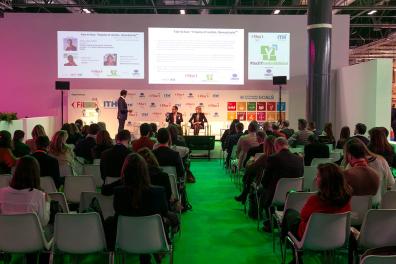 FITUR is a platform for training, debates and inspiration.
Every year the trade fair brings together experts from a variety of disciplines to share their knowledge, experiences and concerns. Don't miss the forums, debates and presentations that we organize in collaboration with the world's most innovative tourism businesses.
Specialised areas
Fitur is a global benchmark event in the tourism sector. The great diversity and talent it brings together makes it possible for there to be totally specialised areas within it.