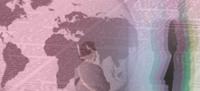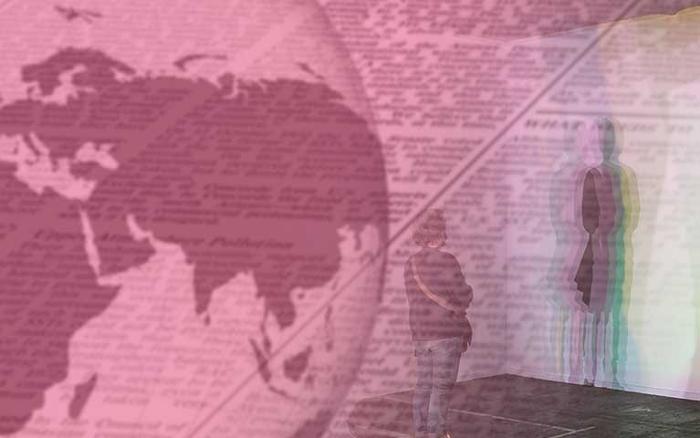 Centro Conde Duque brings together the perspectives of artists on their journeys through ARCO
ARCO. Recorridos Fotográficos
IFEMA signs a commodatum mutuum deposit lease with Madrid City Council for over 450 works from ARCO's Recorridos Fotográficos collection in favour of the Museo de Arte Contemporáneo de Madrid
As part of ARCOmadrid's 40th Anniversary commemorative activities, the Centro Conde Duque will house the exhibition ARCO. Recorridos fotográficos from February 4th to April 4th. Curated by Rafael Doctor Roncero, this show will bring together an extensive selection of works from the Collection of the same name, owned by IFEMA. The Recorridos Fotográficos collection offers a particular perspective of more than two decades of art in Spain through the work of a group of creators on ARCO. This will be the first exhibition of the Collection since its deposit through commodatum in the Museo de Arte Contemporáneo de Madrid.
The Recorridos Fotográficos were conceived in 1988 on the initiative of the Asociación Amigos de ARCO, to commemorate the 150th anniversary of the invention of photography. The goal of creating an international photography collection inspired entirely by ARCO was to support the development of this new medium and promote its integration into the contemporary art market context. The Recorridos Fotográficos Collection was also originally devised as the ideal tool to document the Fair, and is now the most vivid graphic testimony of what this event has represented up until 2010.
Multiple interpretations of the Fair have been collected over successive editions of Recorridos Fotográficos from the creative perspective of national and international photographers selected by a curator. Between 1988 and 1996, the selection was made by Myrian de Liniers, and from 1997 to 2010, Rafael Doctor Roncero acted as curator of this project. On some occasions, the curators from the guest countries, including France and Italy, invited yearly by ARCO also contributed some of their authors.
In the words of Doctor, "each artist was invited to work in a personal way on ARCO as their field of action, observing it or interpreting it from whatever viewpoint they preferred. That was the sole premise, simply that photography should be the basis of their work. Thus, following the steps of over 80 guest artists, there is now a collection of over 450 works that make up not just a particular document but also an important artistic patrimony which, having spent a long time deposited in Artium, Centro-Museo Vasco de Arte Contemporáneo in Vitoria-Gasteiz, will now be incorporated into the collections of the Museo de arte contemporáneo de Madrid".
This exhibition is a broad selection of those Recorridos Fotográficos reflecting the different approaches to this commission by these authors, from close-up journalistic-type reports to absolutely conceptual works impossible to understand outside this context. Authors such as Cristina García Rodero, Alberto García-Alix, Miguel Trillo, Manuel Sonseca and Bernard Plossu appear alongside others such as Enrique Marty, Txomin Badiola, Biel Capllonch, Carles Congost, Ana Laura Aláez, Marina Núñez, Jorge Galindo and Cristina Lucas to complete a very rich and panoramic view of a fair that is certainly a place for artwork transactions, but also a space that renders encounter and reflection possible.
ARCO
Recorridos Fotográficos
C.C. Conde Duque
Dates: from February 4th to April 4th
Authors: AITOR SARAIBA, ALBERTO GARCÍA-ALIX, ALEXANDER APÓSTOL, ALICIA MARTÍN, ANA LAURA ALÁEZ, ANA TERESA ORTEGA, ÁNGEL MARCOS, ANTONIO MACARRO, AUGUSTO ALVES DA SILVA, BERNARD PLOSSU, BIEL CAPLLONCH, BRUCE GILDEN, CARLES CONGOST, CARMELA GARCÍA, CRISTINA GARCÍA RODERO, CRISTINA LUCAS, DAVID MOORE, EDUARDO MOMEÑE, ENRIQUE MARTY, FABIO PALEARI, FERNANDO HERRÁEZ, GABRIEL CUALLADÓ, GABRIELE BASILICO, GERARDO CUSTANCE, GONZALO PUCH, HUGO DE LA ROSA PAULET, HUMBERTO RIVAS, JANA LEO, JOAN FONTCUBERTA, JORGE GALINDO, MANUEL LAGUILLO, MANUEL SONSECA, MARINA NÚÑEZ, MARTA MARÍA PÉREZ BRAVO, MARTA SENTIS, MARTÍN SASTRE, MIGUEL ÁNGEL TORNERO, MIGUEL RÍO BRANCO, MIGUEL TRILLO, PIERRE GONNORD, RAUL URSÚA ASTRAIN, ROGELIO LÓPEZ CUENCA, SERGIO BELINCHÓN, TONY CATANY, TXOMIN BADIOLA, URRACO, XAVIER LAMBOURS, XAVIER RIBAS.
Curator: Rafael Doctor Roncero