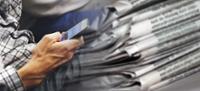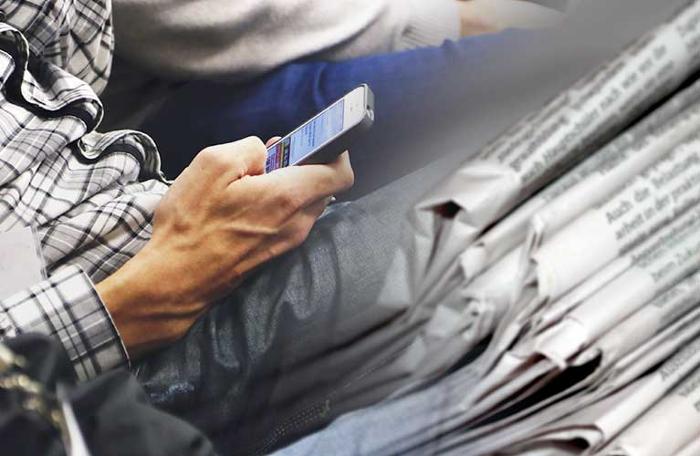 IFEMA MADRID inaugurates its new gastronomic hub with the support of Areas Iberia
A total of 32 establishments are comprised in the new and ambitious restaurant offer, operated by Areas Iberia through 12 brands that represent the diversity of current gastronomy.
This major gastronomic immersion will also include the cooperation of three great gastronomic icons: Mahou San Miguel, Coca-Cola Europacific Partners and JDE Peet's coffee with the L'OR brand, which have joined this project as its gastronomic Partners.
Download images here.
The new gastronomic hub of IFEMA MADRID was inaugurated today, a project that seeks to transform the restaurant model of the Recinto Ferial, including a spectacular offer composed of 32 restaurants, all operated by Areas Iberia and designed exclusively for this space with a variety of gastronomic examples of Madrid's 'fast casual' cuisine. The presentation was presided over by Juan Arrizabalaga, Managing Director of IFEMA MADRID, and Sergio Rodríguez, CEO of Areas Iberia, accompanied by Óscar Romera, General Coordinator of Economy, Commerce and Consumption; Concha Díaz de Villegas, Managing Director of Commerce, the Hotel and Restaurant Sector and Consumption; and Héctor Coronel, Director of Turismo Madrid Destino of the Madrid City Council.
With this new hub, IFEMA MADRID is making a qualitative leap in its restaurant offer through new added value for the over 3.7 million visitors every year to the trade fairs, conferences and events that are held at its facilities. This is a strategic service that will be provided by Areas Iberia for the institution, representing a total estimated revenue of €121 M over the 10 years during which Areas Iberia will keep the concession, for which the investment will be €12.5 M.
The renovation project includes the creation of 'Avenida de la Gastronomía', conceived of as a 'high street' in the heart of IFEMA MADRID, where it will house an assortment of 12 brands that represent the diversity of the current gastronomic offer. In a second phase, which will be executed in a few months, interior restaurants will be created in each hall, following a design inspired by the concept of terraces and gardens, thereby highlighting the presence of natural light and offering open spaces towards rear patios. This subsequent phase will also be when fine dining restaurants come on board, such as Gastrohub, with dishes advised by chef Nino Redruello. This offer will include a new restaurant of the Saona group, specialising in Mediterranean food, which will provide service for the Palacio Municipal of IFEMA Madrid.
Specifically, the IFEMA MADRID offer brings together absolutely iconic concepts of Madrid, such as sandwich shops, pubs, ham shops and tapas bars (Rodilla, Bareto and MásQMenos); domestic brands (SantaGloria Coffee&Bakery and Pepito Grillo) and international brands (Tacos Don Manolito and Tim Hortons); healthy concepts (Aloha Poke); Asian proposals (Udon); and other brands such as Farine and Mahou, among others.
This diversity of offer is also complemented by the well-known catering brand Antara, of Areas Iberia, which has extensive experience in the restaurant field and has strengthened its position as a benchmark in providing catering services for trade fairs, conventions, seminars and conferences around IFEMA MADRID, with a wide variety and quality of proposals and products.
Gastronomic partners
The support of three major and iconic brands in the restaurant industry must be highlighted, which have joined this project as the gastronomic partners of IFEMA MADRID: Mahou San Miguel, Coca-Cola Europacific Partners and JDE Peet's coffee with the L'OR brand. Their support is essential to turning one of the institution's most relevant projects into a reality in the upcoming months, thereby transforming its restaurant model through a renewed concept and renovated aesthetic designs.
Objectives
One of the objectives of IFEMA MADRID is to give absolute precedence to all strategies around the customer experience, and this logically includes an excellent restaurant offer from which different formulas and trends in food and surroundings can be chosen, during the day or in the evening. This has consequently led to a revolution in the design of spaces, not only along the Avenida but also in the interior of the halls, thereby serving to distribute and ensure the comfort of visitors to the trade fairs hosted by IFEMA MADRID.
In the words of Juan Arrizabalaga, Managing Director of IFEMA MADRID, 'the institution is witnessing in-depth renovation that affects its strategic objectives, as well as constant adaptation to the current demand. This is the reason we have given capital importance to a key service of our business activity – the restaurant sector – consequently equipping it with bigger infrastructures and the best current offer. It was therefore essential to completely transform the restaurant concepts and opt for the best partners, such as the Spanish multinational, Areas Iberia, for operations and our gastronomic Partners: Mahou San Miguel, Coca-Cola Europacific Partners and L'OR'.
Sergio Rodríguez, CEO of Areas Iberia, emphasised the transformation ability of Areas Iberia through innovative, diversified and sustainable proposals. Rodríguez added that 'our purpose is to show the city's best gastronomic offer to the hundreds of thousands of visitors to IFEMA MADRID every year, in turn offering a wide variety for all publics and trends'.