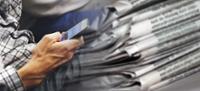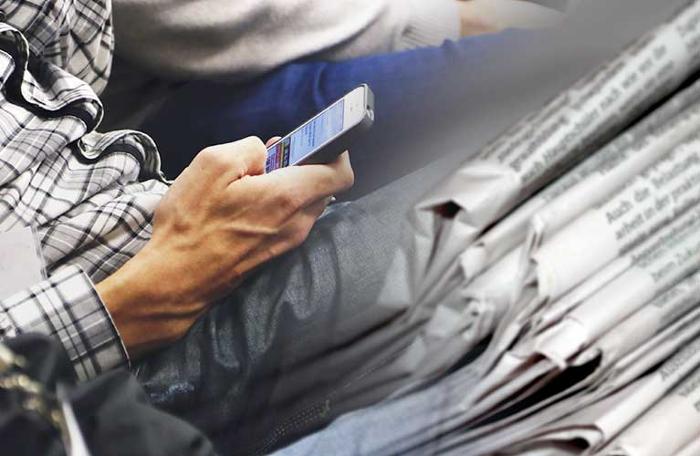 José Vicente de los Mozos announces significant investments in strategic projects at IFEMA MADRID
These investments and strategic and transformational projects are essential for IFEMA MADRID to take off fully, and will have an impact on the institution's economic expectations for 2023, which are estimated at around 180 million euros in turnover.
Today, during a breakfast meeting organised by Nueva Economía Forum, the president of the Executive Committee of IFEMA MADRID, José Vicente de los Mozos announced a battery of investments in a set of strategic projects for the institution. The measures will give significant impetus to its mission to stay at the forefront of the section in Spain and to become established as a leading leisure and entertainment venue, furthering its main line of diversification.
According to De los Mozos, among the first projects to launch after summer is over will be the transformation of the catering facilities at IFEMA MADRID, which will become a gastronomic hub. "We are investing more than 12.5 million to finance a strategic project that will start operating in September 2023 and is expected to turn over more than 121 million euros in the next ten years".
Regarding diversification, a major strategic business area of the Institución Ferial de Madrid, it is committed to offering top-notch leisure and entertainment facilities to complement those available in the capital city with an investment project eagerly awaited by the country's major show and concert production companies. According to the President of IFEMA MADRID, "We are adding new infrastructures to the current venue to create the Bulevar de los Musicales (Musicals Boulevard), which is expected to be operational in 2027. This will require an investment of around 40 million euros to build Madrid's biggest-ever theatres". This will be an independent project on the IFEMA MADRID site and will house long-running, successful events within an outdoor space that will also have a major gastronomic facet. "It is a large-scale project managed entirely by IFEMA MADRID, with support and investment from partners and sponsors," he explained.
José Vicente de los Mozos also announced a significant sustainability project. In this field, IFEMA MADRID is making great efforts which will be boosted by a photovoltaic solar plant on the Recinto Ferial, with planned investment between 7 and 9 million euros and an installed capacity of more than 6MW, making it Madrid city's largest solar photovoltaic installation. The president of IFEMA MADRID clarified that "this project consists of a solar photovoltaic installation for internal self-consumption that is expected to come into operation by the end of 2024 and will reduce the venue's electricity outlay by more than 30%, according to initial estimates".
The development of Valdebebas was another question addressed by the president of IFEMA MADRID. The project was put on hold during the two years of the pandemic and has been resumed, having applied to the City Council for land for IFEMA MADRID, enabling it to use a plot of more than 500,000 square metres to expand the facilities. De los Mozos says he hopes "that this land, which is currently linked to the current site by a tunnel that runs under the M-11, will soon be granted and will allow the institution to grow, as well as its ability to attract major international events and work on new projects and initiatives".
One of the many questions answered by José Vicente de los Mozos at the event was about a subject that is causing much expectation: IFEMA MADRID's bid to host the Formula One World Championship. In this regard, he confirmed that "we presented a letter of request signed by the Government of Spain, the Community of Madrid and the City Council, as well as a great project, all of which are being assessed, which is why we are still working with the Formula 1 organisation. A great project that will put it on the international map as a hub for major business, sports, and leisure projects". "We want the event to be far more than just a race. We want it to be the best F1 experience in Europe. No other circuit today is surrounded by twelve halls or is as versatile as IFEMA MADRID. It will make this race a real spectacle."
As for the current situation regarding the possible assignment of the Palacio de Congresos de la Castellana, the president of IFEMA MADRID said, "We are exploring possibilities when the tender is processed, including a possible collaboration with Real Madrid, but this depends on the conditions of the tender from the Ministry of Industry, Trade and Tourism. The fact is that we are working on all possible options that may foreseeably be requested in the tender specifications when the Ministry publishes it. It will depend on whether those specifications match the objectives and variables of IFEMA MADRID and their viability to be able to bid for this contract. Of course, we believe that this asset should be recovered for Madrid, and if it is feasible, we will bid for it."
These investments and strategic and transformational projects are essential to exploit the full potential of IFEMA MADRID - considered the second economic engine of the Madrid region after Barajas airport, with a contribution of 5,100 million euros (3.2% of the city's GDP and 2.8% of the region's GDP) and more than 40,000 jobs, which will have an impact on the institution's economic expectations for 2023, with a turnover of around 180 million euros.