Our installation
For faster collection of your vehicle we have ticket dispensers at all car parks.
Rates:
Real Rate: 2,50 € / hour
Prepaid: 10,00 € / day.
You can get savings for stays longer than 4 hours. This rate must be chosen in the first hour of stay in the parking lot. You must purchase it at the manual points of sale and at the parking lot ATMs.
Maximum: 18,00 €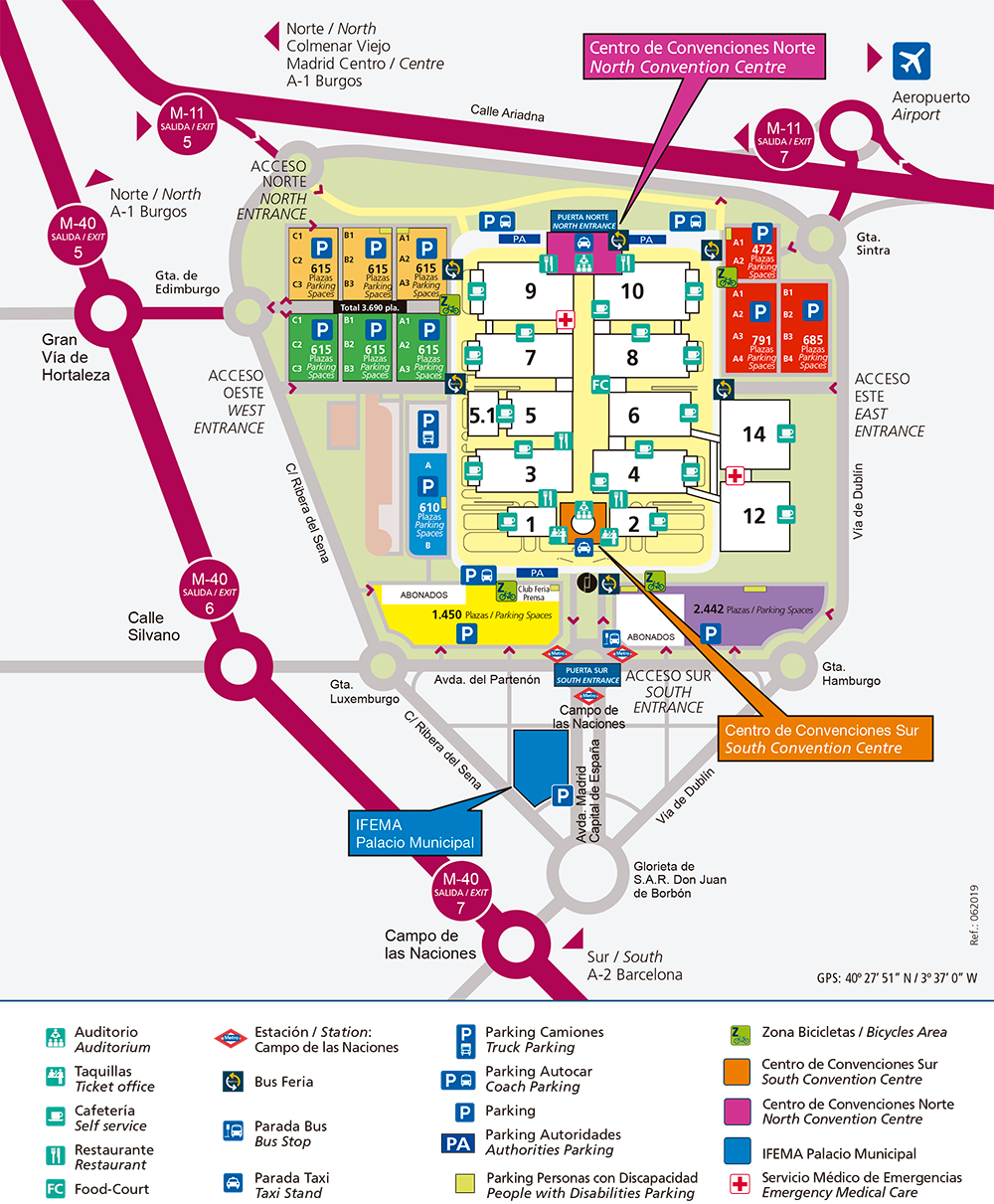 Check here the multiple ways to get to the Ifema Feria de Madrid.