Be water my friend: Digital reality and adaptation
Just as water takes the shape of the container, technology adapts to our needs and helps us to work in safer conditions so that the tourist trust his integrity in safe environments when travelling away from home and to gradually return to normality.
Activities
A new and diverse reality that covers multiple, different profiles: Millennials, Cosmopolitans, Classics, Gamers, Hipsters… Each experience can be unique and personal, and we are ready to provide services to suit their preferences and to exceed their expectations. FiturTechY brings together several forums.

TECHNOLOGY AND DESTINATION FORUM, #techYdestino:
Sponsored by: SABRE
THE TECHNOLOGY AND DESTINATION FORUM, #techYdestino, will address the main tourism innovations on the integral management of destinations, analyzing tourism promotion initiatives and new traveler profiles that make up a sector in constant evolution.

TECHNOLOGY AND FUTURE FORUM #techYfuturo:
Sponsored by: AMERICAN EXPRESS
THE TECHNOLOGY AND FUTURE FORUM, #techYfuturo, will analyze the advance of innovation and technology in tourism: artificial intelligence, automation, robotics and the development of new ways of traveling, are shaping a sector based on experimentation and emotions, with a strong impact on a global and changing society.

TECHNOLOGY AND BUSINESS FORUM #techYnegocio:
Sponsored by: ADQUIVER
To talk about Digital Transformation, we must assume the Digital Reality from which we start, which is in constant transformation. In the TECHNOLOGY AND BUSINESS FORUM, #techYnegocio, we will talk about how technology adapts to each new reality, supported by intelligence, data, automation, digitization, robotics and other technologies, which not only help us and facilitate our day-to-day lives, but also that allow us to lead a more secure life by facilitating prosperous businesses.

TECHNOLOGY AND SUSTAINABILITY FORUM #techYsustainability:
Sponsored by: GRUPO COOPERATIVO CAJAMAR
THE TECHNOLOGY AND SUSTAINABILITY FORUM, #techYsostenibilidad, is linked to the introduction of the concept of tourism sustainability from its three fundamental points of view: environment, economy and society.
Sponsors
Welcome & VIP Area Sponsored by: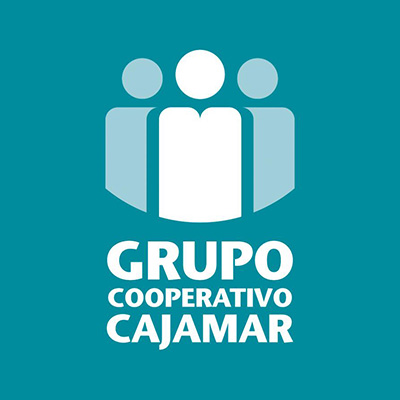 Destino Colaborador:

Specialised areas
Fitur is a global benchmark event in the tourism sector. The great diversity and talent it brings together makes it possible for there to be totally specialised areas within it.