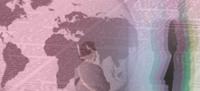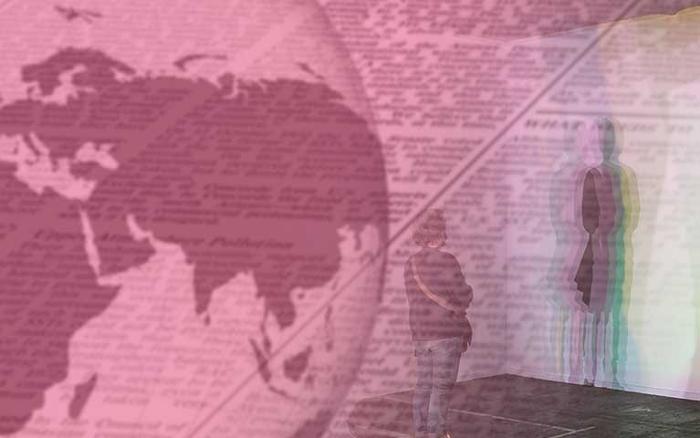 Visits to Madrid Institutions for ARCO Friends
ARCO 40th Anniversary
As part of its objective to spread contemporary art and make artistic creation more accessible, Fundación ARCO has created a new cycle of guided visits to exhibitions in different museums and art centres. An initiative aimed at the Friends of ARCO, which will travel some of the most interesting shows on in Madrid: CA2M Centro de Arte Dos de Mayo, Colección XVIII: Textil, with various works from the Fundación ARCO collection and Cecilia Vicuña. Veroír el fracaso iluminado; Generación 2021 in La Casa Encendida, Mondrian y De Stijl, in Museo Reina Sofía, the British Council and Lux project Estamos aquí. Canciones de un pasado olvidado, at CentroCentro, and the presentation of the projects selected in the Ayudas Extraordinarias and the Matadero Crea programmes, in Matadero Madrid.
LA CASA ENCENDIDA
Generación 2021
Friday 19 February
Registration: actividadesarco@ifema.es
La Casa Encendida presents the winning projects of Generación 2021, an exhibition and competition organised by Fundación Montemadrid to promote artists under the age of 35 and, as in previous years, showcase a selection of works being made on the contemporary art scene.
The eight winning artists and projects are: María Alcaide (Huelva, 1992) with Piel (Carne de mi carne); Lucía Bayón (Madrid, 1994) with I, Stubborness; Javier Bravo de Rueda (Peru, 1989) with Apucllay: juego y duelo; Claudia Claremi (Spain/Cuba, 1986) with Amnesia colonial (estupor); Isabel Marcos (Madrid, 1986) with Arquitectura Mojada; the collective nucbeade, formed by Quiela Nuc, (Madrid, 1990) and Andrea Beade (A Coruña, 1988), with Licencia de amor B y P; Simón Sepúlveda (Chile, 1989) with 1989-2019; and Helena Vinent (Barcelona, 1988) with La prótesis que dirigió al órgano contra sí mismo.
CA2M CENTRO DE ARTE DOS DE MAYO
Colección XVIII: Textil
Thursday 25 February
Registration: actividadesarco@ifema.es
The pieces in this exhibition, from the CA2M and Fundación ARCO collections, enable us to trace the history of the use of textiles in contemporary art from the 70s to the present day. Moving from late-modern aesthetic or formalist practice towards a vehicle to express outrage or political indignation, as well as moving from productions that review the symbolic aspects of the materials used or figurative references to touching on autobiographical statements or even highlighting the aesthetics of collective trauma… The myriad of techniques and meanings on display show us the importance in contemporary fabric of understanding tradition as a selective tool and the need to research beyond the parameters of linear development in order to piece together the stories the threads tell us when they are spun, knotted or deliberately cut.
CA2M CENTRO DE ARTE DOS DE MAYO
Cecilia Vicuña. Veroír el fracaso iluminado
Jueves 25 de febrero
Inscripciones: actividadesarco@ifema.es
Cecilia Vicuña. Seehearing the Enlightened Failure brings together over a hundred works by poet, visual artist, and activist Cecilia Vicuña. Since the 1960s, the artist has constituted a radical perspective on the relationship between art and politics through her writing and art making. She has done so in different parts of the world, basing herself in the United States since 1980, having left her native Chile for London in 1973.
For this exhibition retrospective developed by guest curator Miguel A. López, and co-presented by Witte de With Center for Contemporary Art and Museo Universitario Arte Contemporáneo, MUAC, a number of artworks, documents, and ephemera are presented for the first time. Often drawing from personal experience, here showcased is Vicuña's long-standing engagement with topics ranging from eroticism, colonial legacies, and liberation struggles, to collective joy, indigenous thinking, and environmental devastation.
MUSEO REINA SOFÍA
Mondrian y De Stijl
Friday 26 February
Registration: actividadesarco@ifema.es
The show brings together examples of the work of Mondrian and his fellow artists. The accompanying catalog will shed new light on the way Mondrian looked for ways of presenting his work that would elucidate its meaning and allow onlookers to discover a clear, meaningful relationship both to it and, by extension, to the world that surrounds it. He was well aware that the works he chose for exhibitions could signal his intentions, could say something about his position relative to the work of his fellow artists. His selections also articulated the development in his own art. Mondrian continually broke down his own theories and principles, creating an ever freer, more dynamic, and lively art that still shapes the future.
CENTROCENTRO
Estamos aquí. Canciones de un pasado olvidado
From February 25 to May 30
Registration: actividadesarco@ifema.es
MATADERO MADRID
Ayudas Extraordinarias and the Matadero Crea programmes
Dates: 5 and 6 March
Nave 16.1 – espacio Matadero Crea