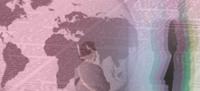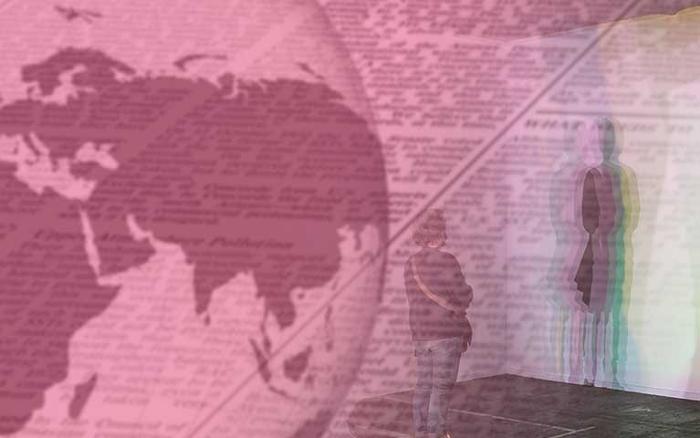 ARCOlisboa is consolidated and expands its art contents
The sixth edition increases its gallery offer with a record number of participants to 83 galleries from 22 countries, of which 54 make up the General Programme, in addition to the Opening Lisboa curated section, with a selection of 21 galleries, as well as 8 in Africa in Focus.
ARCOlisboa, the fair organised by IFEMA MADRID and Câmara Municipal de Lisboa, is holding its 6th physical edition from 25 to 28 May at the Cordoaria Nacional, where the Portuguese art scene will be presented in a broad dialogue with Spanish and European art, as well as with a carefully chosen selection of African artists.
Over four days, Lisbon once again becomes one of the most attractive and interesting art and cultural hotspots in Europe, with the participation of galleries, artists, collectors, curators and other professionals, institutions, museums and art centres.
The growing interest of the international galleries in ARCOlisboa is expressed in a remarkable increase in participants to a total of 83 galleries from 22 countries, representing a 28% growth compared to the previous year and the biggest volume in its history to date.
As in previous years, the Fair is organised around three areas: the General Programme, made up of 54 galleries, and the curated sections, Opening Lisboa, with a selection of 21 galleries, and Africa in Focus, made up of 8 galleries.
On this occasion, the participation of Portuguese galleries represents 31% of the fair, with a total of 26 galleries. The international segment is positioned at 69% -57 galleries-, particularly from Europe, with a significant African presence from countries such as Angola, Morocco, Mozambique and South Africa.
Art Programme
The fair's main backbone, the General Programme, grows this year with 54 galleries selected by the Organising Committee. Some such as Carlier | Gebauer, Document, Elisabeth & Klaus Thoman, Fernando Pradilla or The Goma are participating for the first time; others are returning, including Fernández-Braso, Georg Kargl, MPA-Moisés Pérez de Albéniz or Pelaires. Meanwhile, Lehmann + Silva and NO·NO join this section following their participation in Opening Lisboa last year.
Other renowned galleries join these, placing their trust in the fair once again, including Bruno Múrias, Cristina Guerra Contemporary Art, Francisco Fino, Madragoa, Pedro Cera, Vera Cortês and other names such as Alarcón Criado, Elvira González, Helga de Alvear, Juana de Aizpuru or Leandro Navarro.
The growth of the General Programme will also be reflected in new contents such as the in-depth presentation of international artists' work in SOLO projects. These include Mané Pacheco -Balcony-; Sidival Fila -Baró-; Simon Ling -Greengrassi-; Nacho Criado -José de la Mano-; Eugenia Mussa -Monitor-; Fidel Évora -Movart-; Túlio Pinto -Nosco-; FOD -T20-; Ana López -W-Galería- and Edin Zenun -Zeller Van Almsick-.
ARCOlisboa is interested in new galleries which, either because of their short trajectory or because they are novel in the Portuguese context, present interesting proposals and enable the discovery of other creators. Along similar lines, through the selection made by Chus Martínez and Luiza Teixeira de Freitas for the Opening Lisboa section, with the collaboration of Diogo Pinto, the fair will allow 21 galleries to be explored, such as Anca Poterasu, Britta Rettberg, Livie Gallery, Menoparkas, Portas Vilaseca, Ravnikar, making their debut in the programme, or Artbeat, Atm, Foco, Rodríguez Gallery and The Ryder Projects, who comeback. The Opening Lisboa space will be specially designed by the Portuguese architecture studio Feeders.
For the fourth year, ARCOlisboa will present the Opening Lisboa Award. Its jury, comprising professionals from the sector, will distinguish the section's best booth by granting the exhibition space free of charge.
This edition's art contents will be completed with the Africa in Focus programme, that once again shines the spotlight on exploring contemporary art from the African context, with the participation of 8 galleries selected by Paula Nascimento. It will include galleries from Morocco -African Arty -, South Africa –Afronova and Guns & Rain-, Mozambique -Arte de Gema-, as well as France -193 Gallery-, Germany -Artco- and Portugal -.insofar and Perve-,with individual booths interspersed throughout the fair. These contents will be further completed with those of other African galleries participating in the General Programme, such as L' Atelier 21 Art Gallery, from Morocco, and the Angolan Movart and This Is Not A White Cube.
On the other hand, ArtsLibris is once again present at ARCOlisboa with about thirty national and international exhibitors located in Torreão Nascente da Cordoaria, with free access to the public. In addition to becoming a specialised space for artist publications, photobooks, contemporary thinking, self-publishing and digital publications, it will also have a dedicated space there publishers will be able to speak about their contents, the Speaker's Corner. Contemporary art journals will also take centre stage in this space.
The ARCOlisboa Forum, curated by EGEAC, sponsored by Fundação Millennium BCP and directed by curators Marta Mestre and Ángel Calvo Ulloa, will once again be a space for research into contemporary art.
As in previous editions, ARCOlisbon will become a true art week in the city, as, in collaboration with the main local art institutions, a parallel cultural programme will be developed for national and international guests, including openings and visits to exhibitions and private collections and other events.
ARCOlisboa is organised by the Câmara Municipal de Lisboa, with the support of DGARTES, the Fundação EDP, the Fundação Altice, da Fundação Millennium BCP, MEXTO Property Investment, Turismo de Portugal, Turismo de Lisboa, Kinda Homes, Bellissimo Cafés / Marca Grupo Nabeiro, the Fundação Vasco Vieira de Almeida, da Art Works and Ruinart, and with the local coordination of the producer Café Pessoa.