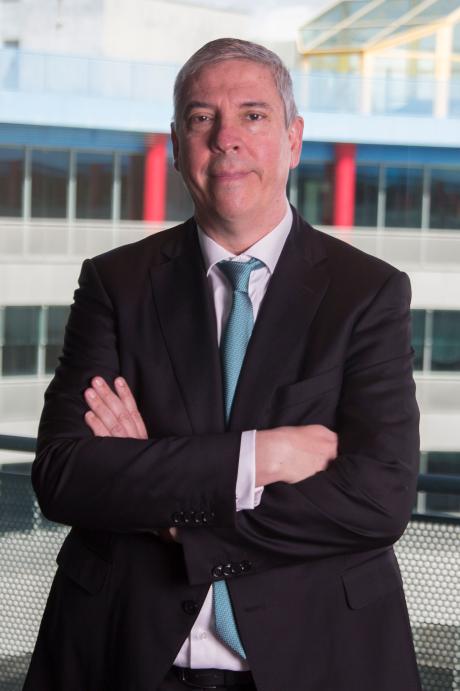 José Vicente de los Mozos
José Vicente de los Mozos was born in 1962, is married and has 4 children. He has a degree in Aeronautical Engineering from the Polytechnic University of Madrid, a Master's degree in Production Techniques from CESEM in Madrid and an Executive Program from Stanford University (SEP).
In 1978, he joined Renault Spain as an apprentice and, after obtaining his engineering degree, he became part of the team of engineers at the Factory of Bodywork Assembly in Valladolid.
In 1993, he moved to Paris to carry out different tasks of responsibility in the Engineering Management of Renault and later returned to Spain as head of the Stuffing Department of the Bodywork Assembly Factory of Valladolid and, later, to be responsible for the Sheet Metal and Stuffing Departments of the Palencia plant.
In 2003, he joined Nissan Motor Ibérica in Barcelona as assistant to the Industrial Director, and was later appointed Director of Nissan Motor in 2005. A year later, he became vice president, in charge of all industrial operations of Nissan Spain.
In September 2008, he joined the company FICOSA (automotive supplier) as General Director of Automotive.
In October 2009, he returns to Renault as Group Vehicle Manufacturing Director and then European Manufacturing and Logistics Director. In 2018, José Vicente de los Mozos was appointed Managing Director of Manufacturing and Logistics for the Renault Group worldwide.
A member of the Executive Committee of the Renault Group, he is Chairman of the Board of Directors of Renault España and President of the Spanish National Association of Automobile Manufacturers (ANFAC). He is also the holder of numerous awards and recognitions, including an Honorary Doctorate from the University of Valladolid.