IFEMA boosts its digitalization process
Although the pandemic has transformed fairs and events into a more digitalized sector in just a few months, at IFEMA MADRID​, this digital transformation has been brewing for a long time. At the end of 2018, the Transformation Office was created, driving and bringing to life a culture and methodology that is leading IFEMA MADRID to a renewal of its processes, tools and ways of working. Nowadays this Transformation Office is involved in multidisciplinary work teams that develop projects related to business digitalization as a whole. We talk to Carlos Jiménez, Information Technology Director at IFEMA MADRID, to find out more about the projects they are implementing and how they have managed to provide a digital response to the current virtualization of events.


Covid-19, the biggest digitalization driver
"At the beginning of the pandemic, we had to focus on expanding the remote working capacity of the teams, enabling all employees to work from their home in less than 48 hours." The connection capacities and especially the security of the network were improved to maintain the company operations without compromising security. "During the pandemic, we have also deployed Microsoft Teams, the corporate intranet migration to Sharepoint has been completed and we have implemented Microsoft 365".

LIVEConnect, the digital platform connecting supply and demand
"To enable our business to evolve in these months of pandemic, we have transferred all company capacities into digital platforms that allowed us to keep hosting events and boost communities, mainly in online events. This is the case of LIVEConnect, initially created for the virtual edition of Fruit Attraction in 2020, which worked successfully as a meeting point for the 400 exhibiting companies. A space to network, generate leads and business opportunities, impact and awareness, as well as host sessions and debates for the entire fruit and vegetable sector, with 7,000 active participants in this first edition. "LIVEConnect is a comprehensive platform to manage sectorial communities with a very powerful engine based on artificial intelligence and machine learning to get buyers and exhibitors in touch. This engine is the core of the tool facilitating the match-making between supply and demand".
After this first experience, IFEMA is developing digital platforms for the gaming sector, another one for the art community with the aim of covering ARCO and even a platform (Vida Silver) for a target above 50. "But the goal is to launch IFEMA's own platform that can be used for any event. Instead of platforms for each event, we are betting on a big platform that hosts all the events we organize and even can be used by third party organizers. The idea is to get the 'know how' of any platform and create a comprehensive one sheltering any event that we organize or those of third parties. A multifunctional platform in which each organizer decides which functionalities he wishes to activate for each event".

Virtual communities for a 365-day event
"With the experience of Fruit Attraction, we have seen that digital tools are not a stand-in for the physical event, but rather a way of complementing it by keeping alive and boosting the sector community around each event. This enables us to virtually extend the event up to 365 days. In the next months, it is likely that we will still have only online exhibitors, and gradually exhibitors will participate both physically and online, but surely there will just be a few only physical. Hybrid participation will be high on the agenda, especially because online participation gives you the possibility of entering markets and contacting customers that are not reached physically and allows you to extend a meeting, which is held in person for only a few days, into a 365-day long virtual one. It will turn out that the event lasts the whole year, brought to life only for a few days in a face-to-face format, which it is the fair itself".

A versatile network infrastructure for tailored event connectivity
When we think about the needs of physical events that will play a leading role after the pandemic, we must talk about hyperconnectivity. IFEMA's network infrastructure is one of its assets and differentiating values: 5 million euros have been invested in the last three and a half years to update it. It has more than 150 next-generation switches; more than 1,400 Wi-Fi access points; 50km of wired fiber optic with more than 2,000 fixed network points.
"But all of this is useless if there is not a highly optimized and refined way to implement quickly and safely any organizer's need. At fairs and events, you must be able to meet any need in a short time through a well-structured network. We have specialized in having a network designed and managed in a way that allows us to implement any configuration change requested by the client in record time. For example, in June 2017 we had four international congresses in 25 days. The network had to be configured and reconfigured four times to allow connectivity, ultra-broadband internet connection capacity, streaming networks to share presentations, registration systems with external servers in the case of international organizers, etc. These were all tailor-made solutions. The network had to be prepared to support high speed and traffic, but at the same time, at a management level, we had to be able to configure and reconfigure it very quickly for the next event".
In record time as well, the network for Climate Change Conference COP25 connectivity had to be configured. "In 21 calendar days we had to compile all the requirements, design the network and the necessary adaptations, implement and test them to deliver them operationally. If we had not had the experience, on a smaller scale, of having done it many times before in IFEMA events, we would not have been able to manage it". Connectivity is critical in events, even more in the case of the COP25, and especially in the first hours of the event when everything should start smoothly. "We can centralise information and that communications can be sent abroad; all attendees can have a good, stable and free Wi-Fi connection; specific Wi-Fi solutions can be designed with ad-hoc configurations in some points or that in areas with high demand such as auditoriums, despite interference and volume of users, and all of this is possible thanks to an updated and well-structured network , but above all to a highly specialized and committed human team, capable of managing it smartly and making the most of technical capabilities ".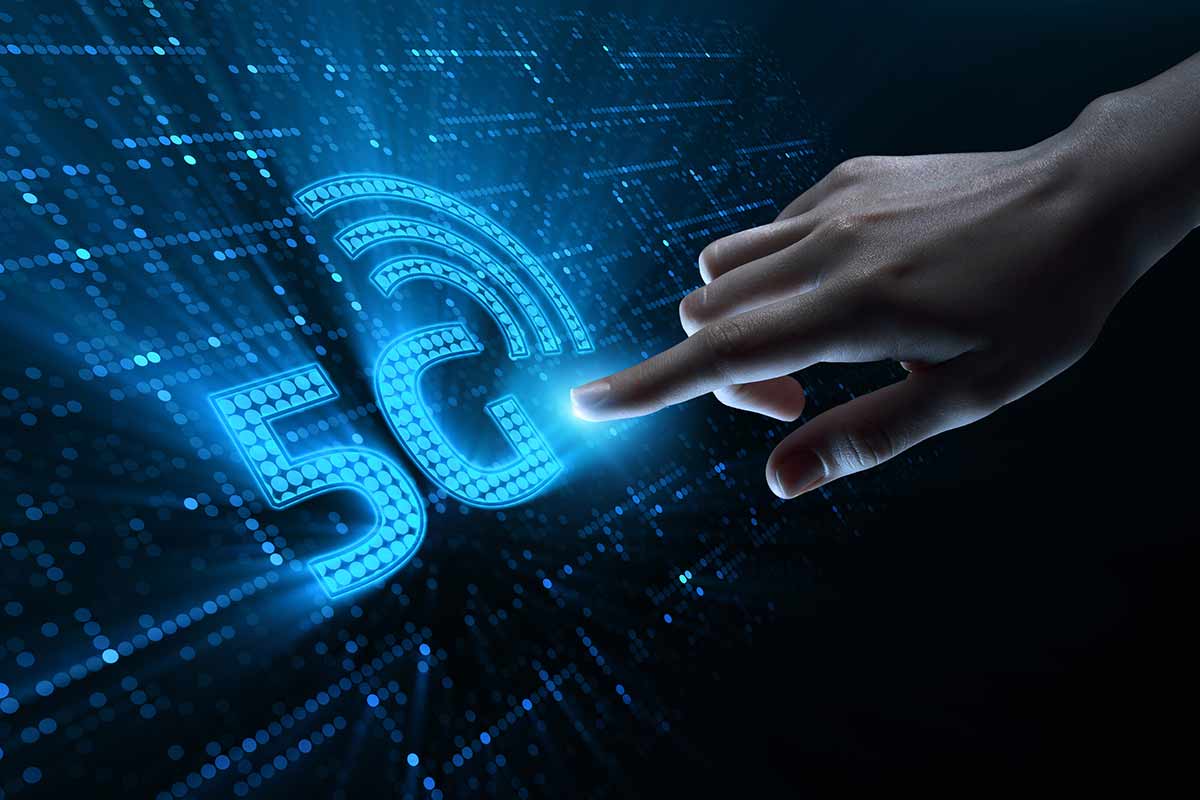 The first fairground in Spain with 5G coverage
In 2018 IFEMA MADRID came to an agreement with Vodafone to equip part of the venue, "which allowed us to position the venue well ahead of our competitors in terms of 5G connectivity." Currently there is indoor coverage in one hall, in the outdoors areas of halls 1 and 2 and in the offices building. In addition, the indoor 5G array in eight halls is well advanced and negotiations are aimed at spreading 5G coverage to the whole venue with the three main operators.
360º pavilions virtual tour
At the end of 2020, a new digital tool was launched to offer a 360º view through Google Street View of the more than 200,000 m2 of indoor exhibition of the fairground and IFEMA MADRID congress centre, as well as one hundred rooms and outdoor areas, including drones to capture different perspectives for mapping very high volumetric spaces. "It is an evolution of the platform we had before, but we have taken advantage of it, including new spaces such as IFEMA MADRID Municipal congress centre and digitalized them. This project has opened up many possibilities during these months of restrictions, enabling site inspections for our clients".

IFEMA MADRID Lab: the incubator of technological projects and mixed reality applied to trade shows
There are currently ten projects in patent approval phase and IFEMA MADRID has preferential selling agreements. "We take advantage of our trade shows for these ideas to be explored and tested at our fairs, while offering a very powerful showcase for these developments."