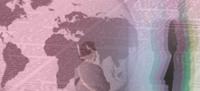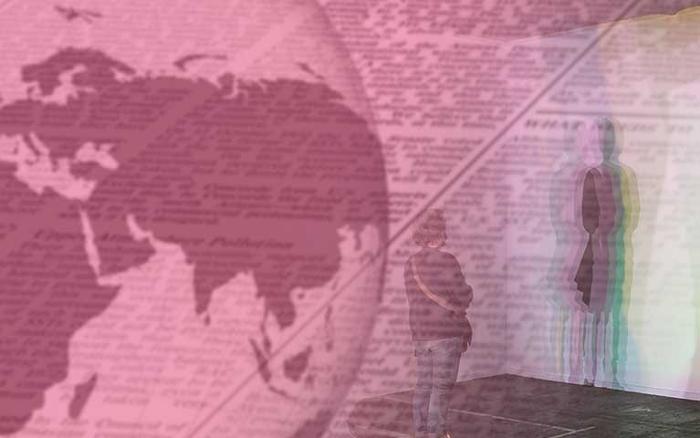 Alberto Odériz, winner of the VII Cervezas Alhambra Award for Emerging Art
His work, 'Si se pareciera a algo, ya no sería el todo', has been chosen from five works of new creation by a jury comprising experts from the national and international art scene
Pablo Capitán del Río, Cristina Garrido, Irene Grau and Almudena Lobera, were the other finalists in the running for the seventh edition of the Award, whose proposals can be seen at ARCOmadrid 2023
For the seventh consecutive year, Cervezas Alhambra has celebrated the Cervezas Alhambra Award for Emerging Art. An award inviting numerous emerging artists from the national art scene to develop their creations inspired by Granada and the Alhambra, to be made by top-quality present-day artisans. All works had to be created through an artisan production process reinterpreted in a contemporary key, and can be viewed until February 26th at the beer brand's stand at the contemporary art fair ARCOmadrid 2023.
The artist chosen as the winner of this seventh edition is Alberto Odériz for Si se pareciera a algo, ya no sería el todo. This piece, made together with the artisans Miguel and Javier Muñoz from Escayolas Muñoz, takes the shapes of the Alhambra, projects them into the present and allows new meanings to emerge.
The relationship between natural and artificial that go hand in hand in the Alhambra trigger the work, formed by a series of sculptures on a scale, a shape, a material and a language that are born of Nasrid abstraction and its rules but which end up assembled in a space that is different to the point of departure.
Thus, the artist proposes a new language through a set of pieces with multiple potential combinations that take on meaning in their relationship to each other.
In the eyes of Alicia Ventura, curator of this initiative promoted by Cervezas Alhambra, the winning work stands out for "the quality of the end result, which is fruit of the meticulous process of research and conceptual development implemented by the artist along with the artisans Miguel and Javier Muñoz. This work is the perfect example of how contemporary creation and artisanship can dialogue in perfect harmony".
The jury's decision was announced this morning following the deliberations of the panel of experts comprising internationally renowned art world figures: Juan Francisco Rueda, Lecturer at the Universidad de Málaga, art critic and exhibition curator; José Lebrero Stals, Art Director of Museo Picasso Málaga; Santiago Olmo, Director of Centro Galego de Arte Contemporáneo; Yolanda Romero, Conservator of the Colección Banco de España; Marta Pazos, Stage and Scenography Director; Patrizia Sandretto Re Rebaudengo, Founder and President of Fundación Sandretto Re Rebaudengo; Rocío Diaz, Directoror Patronato de la Alhambra and Generalife; and Silvia Delgado Roca, Marketing Director of Cervezas Alhambra.
In the words of Silvia Delgado, "The Cervezas Alhambra Award for Emerging Art was born of our wish to bring contemporary artisanship to an ever-increasing public. An objective that has been further reinforced over the last seven years, that allows us to remain faithful to our identity, extending an invitation to discover the wealth of the processes and a unique way of creating, dedicating the necessary time to each thing, because the outcome is worth it".
In addition to the winning work Si se pareciera a algo, ya no sería el todo, visitors to the ARCO fair who drop by the Cervezas Alhambra Award for Emerging Art space will also get to view the proposals by Pablo Capitán del Río, Cristina Garrido, Irene Grau and Almudena Lobera, who were also finalists of this edition.
Once again this year, Cervezas Alhambra invites visitors to stop and slow down in the Guest Lounge of ARCOmadrid 2023. A space created by María Carmona Studio that offers a sensorial experience in which to stop and relax as the moment is the only thing worth enjoying.
The installation is made up of a central piece that aims to draw the attention of all visitors through a sphere hanging in the air, made of layers of fabric to move between. Around it, everything comes to a standstill and time takes centre stage.
About Cervezas Alhambra
Born in the city of Granada in 1925, part of the 100% Spanish family company, Mahou San Miguel, leader in our country's beer sector, Cervezas Alhambra has been making high quality beer for decades through meticulous and artisan elaboration processes. It has a range of ten beers: Alhambra Reserva 1925, Alhambra Reserva Roja, Alhambra Reserva Esencia Citra IPA, Alhambra Singular, Alhambra Radler Lager Singular, Alhambra Tradicional, Alhambra Sin Lager Singular, Las Numeradas and Las Lentas, all outstanding for their exceptional quality and unique flavour. For further information, please visit the corporate website of Cervezas Alhambra: www.cervezasalhambra.es
About Mahou San Miguel
A 100% Spanish-owned family company, the beer sector leader in the country with a production share of 32%. It has ten brewery centers, eight in Spain and two in the USA, four water springs and a professional team of close to 4000 people. It produces more than 70% of Spanish beer consumed outside of Spain and has a presence in over 70 countries.
The firm's history dates back more than 130 years, beginning with the birth of Mahou in 1890. In the year 2000, Mahou acquired San Miguel. In 2004 it added the Reina brand from the Canary Islands to its portfolio, followed in 2007 by Cervezas Alhambra. It further diversified its business by purchasing Solán de Cabras in 2011. Since 2019 it has been the majority shareholder of the North American craft beer producers Founders Brewing and Avery Brewing.
It has an extensive portfolio of Spanish beers, including Mahou Cinco Estrellas, San Miguel Especial and Alhambra Reserva 1925 and international beers. It has innovative and creative products in its category, such as San Miguel 0,0, Mahou Barrica and San Miguel ECO; mineral water brands such as the iconic Solán de Cabras, and it has moved into the cider segment with La Prohibida. It has also been a pioneer in the sector with the launch of its e-commerce: Tienda Mahou San Miguel.
With its focus on people and contributing to the social and economic progress of the country, it's a public-spirited company that channels its social activity through the Fundación Mahou San Miguel, created in 2013.
For further information:
Javier Carriba, Macarena Roa
Havas PR
javier.carriba@havas.com, macarena.roa@havas.com
Isabel Muñoz
Corporate Communication
Mahou San Miguel