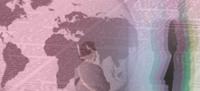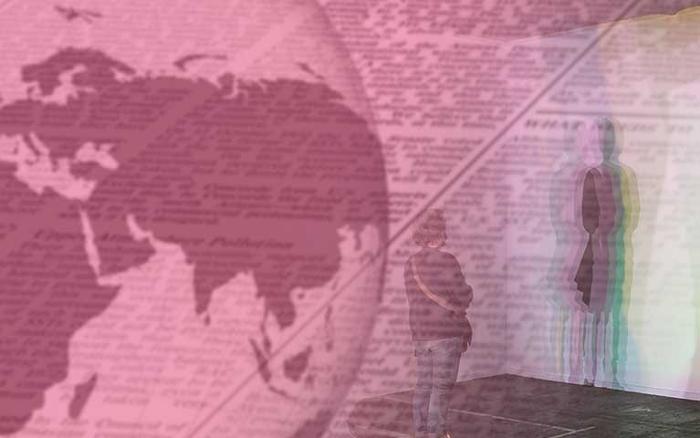 ARCOlisboa is growing alongside its galleries and looking to the world from Portugal
The fair takes place over four days dedicating the full day of May 25th exclusively to collectors and professionals, and opening its doors to the public from Friday the 26th to Sunday the 28th.
The sixth edition increases its gallery presence with 86 galleries from 23 countries, 55 of which form part of the General Programme, in addition to the selection of 23 galleries in the curated section Opening Lisboa, and a further 8 in África en Foco, bolstered with contents from other African galleries participating in the General Programme.
Lisbon once again becomes one of the most attractive and fascinating art and culture hubs in Europe thanks to ARCOlisboa, which presents its sixth physical edition in the Cordoaria Nacional. Organised by IFEMA MADRID and Câmara Municipal de Lisboa, the international contemporary art fair will present Portugal's current art scene in a broad dialogue with Spanish and European art, in addition to a careful selection of African artists. A veritable event for Lisbon city which will be the centre of international attention for galleries, artists, collectors, curators and other professionals, museums and art centres from around the world for a few days.
Over the course of its six editions, ARCOlisboa has gained wide international renown triggering the growing interest in this event for galleries from all over the world, reflected in the considerable increase in the number of participants to present at this edition. In total, the fair will bring together the art proposals of 86 galleries from 23 countries, translating into a 32% increase compared to the previous year and a participation record since the start of its trajectory.
As in previous years, the Fair will hinge on three axes: the General Programme, made up of 55 galleries, and the curated sections, Opening Lisboa, with a selection of 23 galleries, and África en Foco, comprising 8.
The internationalisation of ARCOlisboa is one of its core values and is clear in the participation figures, maintaining the Portuguese gallery representation at 30% of the fair, with a total of 25 galleries, and the international segment at 70%, with 61 galleries especially from Europe, in addition to a significant African presence of countries including Angola, Morocco, Mozambique and South Africa.
Art Programme
The fair's backbone, the General Programme, has grown and will comprise 55 galleries handpicked by the Organising Committee, with the incorporation of major galleries participating for the first time including Carlier | Gebauer, Document, Elisabeth & Klaus Thoman, Fernando Pradilla and The Goma. Additionally, some participants return after missing an edition or two, such as Fernández-Braso, Georg Kargl, MPA-Moisés Pérez de Albéniz and Pelaires, while others including Lehmann + Silva and NO·NO will join the general section after their participation in Opening Lisboa last year.
Other renowned galleries return to once again place their trust in the fair including Bruno Múrias, Cristina Guerra Contemporary Art, Francisco Fino, Madragoa, Pedro Cera, Vera Cortês and others such as Alarcón Criado, Elvira González, Helga de Alvear, Juana de Aizpuru and Leandro Navarro.
The growth of the General Programme will also be reflected in new contents such as the 11 SOLO projects that will present the work of international artists in depth. These include Mané Pacheco -Balcony-; Sidival Fila -Baró-; Alejandra Venegas - Dürst Britt & Mayhew-; Simon Ling -Greengrassi-; Nacho Criado -José de la Mano-; Eugenia Mussa -Monitor-; Fidel Évora -Movart-; Túlio Pinto -Nosco-; FOD -T20-; Ana López -W-Galería- and Hong Zeiss -Zeller Van Almsick-.
For its part, the Opening Lisboa section will reflect ARCOlisboa's interest in showing new galleries which, either because of their short trajectory or because they are novel for the Portuguese context, present interesting proposals and open the door to discovering new creators. Similarly, through the Opening Lisboa section, selected by Chus Martínez and Luiza Teixeira de Freitas, with the collaboration of Diogo Pinto, the fair will enable the exploration of 23 galleries, such as Anca Poterasu, Britta Rettberg, Livie Gallery, Menoparkas, Portas Vilaseca, Ravnikar, making its debut in the programme, or Artbeat, Atm, Foco, Rodríguez Gallery and The Ryder Projects, who are returning. The Opening Lisboa space will be specially designed by the Portuguese architecture firm Feeders.
In this context, for the fourth year, ARCOlisboa will present the Opening Lisboa Award, with a jury comprising Beatriz Alonso, Ela Bittencourt, Lucía Casani, Natxo Checa, Bárbara Rodríguez, Manuel Segade and Luis Silva, to distinguish the best stand in the section, gifting the winner its exhibition space at the Fair.
The art contents of this edition of the Fair will be completed with the África en Foco programme, which will once again turn the spotlight on an exploration of contemporary art from the African continent, through the participation of 8 galleries selected by Paula Nascimento. It will include galleries from Morocco -African Arty -, South Africa –Afronova and Guns & Rain-, Mozambique -Arte de Gema-, and from France -193 Gallery-, Germany -Artco- and Portugal -.insofar and Perve-, with individual stands interspersed throughout the fair. These contents will be completed with those of other African galleries participating in the General Programme, such as L' Atelier 21 Art Gallery, from Morocco, and the Angolans Movart and This Is Not A White Cube.
As a novelty, ARCOlisboa will grant the First Fundação Millenium BCP Award for the best stand at the fair, with a jury made up of Filipa Oliveira and Julia Morandeira.
On the other hand, ArtsLibris will return to ARCOlisboa this year with 39 national and international participants located in the Torreão Nascente da Cordoaria, with free admittance for the public. In addition to offering a space specialised in artist publications, photobooks, contemporary thinking, self-publication and digital publications, it makes its space for presentations and debates, Speakers' Corner, available to visitors. In it, the participating publishers will present their publications and publishing lines. Contemporary art journals will also enjoy a prominent position in this space.
As a context for theory, ARCOlisboa proposes its traditional programme of debates and reflections which, with the support of Fundação Millennium bcp, will continue to promote the fair as a driver of thinking around contemporary art. The Torreão Nascente will house the Millennium Art Talks, organised by EGEAC and curated by Marta Mestre and Ángel Calvo Ulloa.
On this occasion, they will enjoy the participation of professionals such as Pedro Barbosa, Pedro Felipe Hinestrosa, Titos Pelembe, Benjamin Weil, Carlos Antunes, Désirée Pedro, João Laia, Isabella Rjelle, Manuel Borja-Villel, Germano Dushá, Marta Lança, Rafa Barber, Nuria Enguita, Paula Nascimento, Luiz Camillo Osorio and Sérgio Fazenda Rodrigues, among others.
For its part, DGArtes will hold a session to present the Rede Portuguesa de Arte Contemporânea, with the participation of Inês Grosso, Sandra Vieira Jürgens, Mariana Mata Passos, Paulo Mendes, and WAAU - World African Artists United, with a talk moderated by Ana Balona de Oliveira including the participation of Alicia Knock, Liz Gomis, Paula Nascimento and Serubiri Moses.
The 15-year Catalogue of MACE will also be presented with Paula Calado, António Cachola, Ana Paula Amendoeira, Miguel Coutinho and Ana Cristina Cachola.
Collectors and Professionals
ARCOlisboa has made a special effort aimed at different international promotion initiatives, in addition to the buyers and prescribers programme, which will draw over 150 guests to Lisbon, including collectors, institution directors, curators and other international art world professionals. A key strategy to drive this important Portuguese art market platform.
General Public and Spaces
The general public will also enjoy the chance to experience this special encounter with contemporary art from Friday, May 26th to Sunday, May 28th. With a view to fostering the maximum number of young visitors, admittance will be free for people aged until 25 years old on Saturday, May 27th, after 3 pm.
La Cordoaria Nacional, one of the most outstanding examples of 18th-century industrial architecture, will offer various rest and restaurant areas for all visitors. On this occasion, the Guest Lounge is a project created and decorated by Kinda Home, served by Casa do Marquês, with works from the Fundação EDP Collection acquired at ARCOlisboa. In addition, visitors will be able to enjoy the café terraces located in both of the building's patios, operated by the same catering company. Hand in hand with the sponsors Musa, Bellissimo Cafés / Marca Grupo Nabeiro and Ruinart, ARCOlisboa will spread to other areas of the patios, creating meeting places.
Some exhibitions on in Lisbon
Lisbon joins the encounter with contemporary art coinciding with ARCOlisboa, and along with the main local art institutions, will be the centre of a cultural programme taking place parallel to the fair, aimed at the national and international visitors, and set to include openings and visits to private exhibitions and private collections, among other events.
Organised by EGEAC, the ground floor of Torreão Nascente will house an exhibition of the works acquired by the Câmara Municipal de Lisboa at the different editions of ARCOlisboa.
Additionally, the city's main museums will present interesting exhibitions such as MAAT –Museu de Arte Arquitectura e Tecnologia-, with shows of artists such as Luísa Cuhna, Ana Cardoso, Hervé di Rosa and Sandra Rocha, among others. For its part, the Museu de Arte Contemporânea - Centro Cultural de Belém will hold exhibitions of the artists Fernanda Fragateiro and Luigi Ghirri. Whereas in the Museu Calouste Gulbenkian, the creators Rui Chafes and Alberto Giacometti will be among the protagonists.
The city's wide and varied cultural offer will also include outstanding exhibitions in other art centres including Culturgest, with Sonia Almeida and Ana Santos, the show of works from Fundação Altice at Fórum Picoas, the group exhibition at Atelier Museu Júlio Pomar, that of Fundação PLMJ or the show of the artist Miguel de Palma at Vieira de Almeida. These will be joined by many others, such as Rialto 6, with Mattia Denisse and João Onofre, and Kunsthalle Lisabon, with La Chola Poblete.
ARCOlisboa is co-organised by Câmara Municipal de Lisboa, with the support of DGARTES, Fundação EDP, Fundação Altice, Fundação Millennium BCP, MEXTO Property Investment, AC/E, Turismo de Portugal, Turismo de Lisboa, Kinda Homes, Bellissimo Cafés / Marca Grupo Nabeiro, Fundação Vasco Vieira de Almeida, Art Works and Ruinart, and the local coordination of the producer, Café Pessoa.
Photo caption: From left to right, Maribel López, Director of ARCO; Diogo Moura, Councillor for Culture, Economy and Innovation, Lisbon City Council; Bruno Múrias, Member of the ARCOlisboa Organising Committee.