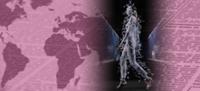 MBFWMadrid will celebrate its 72nd edition on 10-13 September 2020
• Organised by IFEMA, the fashion show will be held in a hybrid format, combining the in-person presentation of collections with the broadcasting of fashion shows and other content through a new digital platform
Mercedes-Benz Fashion Week Madrid, the largest platform for the promotion of Spanish fashion, organised by IFEMA, will be held on 10-13 September 2020, opting in this edition through the hybridisation of its format and by implementing all the sanitary measures and protocols to offer the maximum health and safety guarantees to attendees.
This new edition of MBFWMadrid will for four days be hosting the presentation of the offerings by the big names in Spanish fashion, be they established or up-and-coming firms. The format in this edition will combine the holding of parades before audiences, with the broadcasting of the parades and other content via a new digital platform.
In this regard, it is a new initiative which MBFWMadrid has been working on for some time, and whose implementation will allow emphasis to be placed on the creations by the big names in Spanish fashion, as well as amplifying the scope of their collections and their dissemination on a medium that offers a permanent online connection. The catwalk shows, and other content will thus be accessible at any time and from anywhere on the planet.
In the words of Nuria de Miguel, director of MBFWMadrid "now , more than ever, Spanish fashion needs to start generating business again and highlight its creativity and talent. For this reason, at IFEMA we are working on a hybrid fashion show format for the next edition of Mercedes-Benz Fashion Week Madrid, its great showcase, which will help generate visibility and business for this industry in the new context."
High-level safety measures
For its return to business in September, IFEMA is stepping up its safety with protocols and cutting edge technology to ensure a 'safe space' at the fair enclosure. Thus, many new prevention and protection features are being implemented at the facilities through the management of the Health and Safety Control Unit (UCS), recently created by IFEMA. All the measures implemented by IFEMA to fully guarantee the health and safety of its exhibitors, visitors, suppliers and employees can be seen here.