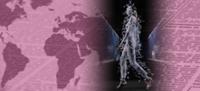 MBFWMadrid-July 2019 intensifies its internationalization push
In addition to marking the beginning of the international fashion show season, the high-profile Spanish fashion show brought together over 40 professional representatives of renowned fashion retailers and distributors, plus well-known media outlets from Europe, America, the United Arab Emirates and Asia. It also included two new fashion parades by emerging international designers as part of the Samsung Ego project. The July 2019 event took place from 5th to 10th July at IFEMA and other venues around Madrid, and combined fashion parades and presentations by 42 leading designers and brands, attracting a total of 40,372 visitors.
Once again, MBFWMadrid helped spread the world of fashion in all of its forms throughout the entire city, holding a diverse range of fashion parades and presentations at several Madrid landmarks, and bringing the world of fashion to everyone.
MBFWMadrid in 2020 will take place from 23rd to 28th January and from 23rd to 28th June.
MBFWMadrid, the Spanish design showcase organised by IFEMA, went further than ever before at its 70th event —which took place between 5th and 10th July at IFEMA Hall 14.1, and at other venues across the city — in its goal of internationalizing and bringing Spanish fashion design to the rest of the world. In total, the event attracted 40,372 visitors. Of those, 35,705 visited Hall 14.1 at IFEMA-Feria de Madrid
— including fashion parade visitors, press, and Cibelespacio visitors —with a further 4668 people attending the shows and presentations that took place at various locations around the city.
In its second event of the year, the MBFWMadrid fashion show was again brought forward by two months to avoid a clash with other international fashion shows. This gave it time to further improve the quality of its programme, both in terms of buyers and attendees from the international press. In total, 29 international buyers and 12 international journalists attended this MBFWMadrid event, having been invited by the organisers. These included representatives from prestigious concept stores, such as Mytheresa and LuisaVia Roma; department stores such as Harvey Nichols Saudi Arabia, Lafayette France, Fenwick UK, Le Bon Marché France, Fifty one East- Darwish Luxury of Qatar, Tsum Russia and Ginza Holding of the United Arab Emirates, to name but a few. It also included prominent figures and influencers from around the globe, such as Derek Warburton, Hilary Alexander OBE and Jessica Michault, among others. This year's fashion show also featured a selection of large international fashion publications, such as Vogue Runway, Vogue Italy, Vogue Russia, Hola Fashion UK, Millionair Mag, Forbes, Soedit and Miami's Telemundo.
The event's programme included 42 prominent Spanish brands and designers and three emerging international firms, all of which took centre stage in the Spanish fashion extravaganza over the six days of the event. July's MBFWMadrid had some notable participants. Prominent names from the world of Spanish design were back again, including Palomo
Spain, Devota&Lomba Maria Escoté, Maria Ke Fisherman and Oliva. Palomo Spain screened a documentary on 7th July, ending a day of fashion parades, and Maria Ke Fisherman put on a spectacular outdoor event showcasing her new collection at Toledo Bridge. Juan Carlos Pajares showed off his new collection at Jardines de Cecilio Rodriguez, a garden in Retiro Park,
while Lexdeux presented its new collection at Central de Diseño in the Matadero Madrid Centre for Contemporary Creation. Devota&Lomba, Oliva and María Escoté, both returning to MBFWMadrid, chose the catwalks of IFEMA's Hall 14.1 for their fashion parades. Juanjo Oliva and Devota&Lomba presented their
collections in the Mercedes Benz room, while Maria Escoté's collections were shown in the Bertha Benz room.
Young talent is growing and becoming more international in outlook
On Saturday 6th July, the fashion parades of Samsung Ego's young designers launched MBFWMadrid at IFEMA, with astounding creations by 9 emerging designers.
Over the course of this event, Samsung Ego has grown and become more international as a platform providing support to innovation in fashion, with the intention of becoming an international benchmark. Alongside the domestic project that won the Spanish Samsung Ego Innovation Project's €10,000 grant, the event featured the collections of two international guests — VeniceW and Di Petsa — both leaders in innovation involving the development of new techniques in dressmaking, patterns, materials, staging and sustainable approaches. The participation of these two international brands led to a rise in the level of interest shown by fashion media and followers, as well as a jump in the platform's quality as a benchmark for the best innovations in fashion.
The winner of the Mercedes-Benz Fashion Talent award for the best Samsung EGO collection at the event was Dominnico, whose collection will be showcased at Mercedes-Benz Fashion Week in Tbilisi, Georgia.
Madrid lives and breathes fashion
Once again, MBFWMadrid extended the world of fashion in all its forms throughout the entire city. Madrid City Hall and the government of the Autonomous Community both lent their support to many of these initiatives, as did ACME (the Spanish Association of Fashion Designers) via its Madrid es Moda (Madrid is Fashion) programme.
The government of the Autonomous Community of Madrid again contributed to disseminating fashion design and creation during the MBFWMadrid event. This time it supported two designers, Pedro del Hierro and Roberto Verino, who exhibited their designs in Real Casa de Correos at Puerta del Sol, which houses the government of the Autonomous Community of Madrid. This event was held during the afternoon of 9th July.
Meanwhile, Madrid City Hall, as part of its Madrid Capital de Moda (Madrid Fashion capital, or MCDM) programme, was once again the driving force behind a series of fashion-related activities at various locations around Madrid, such as Maison Mesa's fashion show held at the Circo Price theatre, Pilar Dalbat's and Juan Carlos Pajares' fashion shows at Jardines de Cecilio Rodríguez, Maria Ke Fisherman's at the Toledo Bridge, and Lexdeux's at the Matadero Central de Diseño. As has become the norm, a screen was set up in Plaza Margaret Thatcher, where the events of the 70th MBFWMadrid were displayed live.
Tribute to Leonor Pérez Pita
The memory and legacy of Leonor Pérez Pita — better known as Cuca Solana, and the event's director for three decades — were ever-present at the event. She passed away
in March of this year. Cuca was one of the leading figures in this industry. She had a great love for the industry, and spent a lifetime fighting for it to achieve the visibility and acclaim it needed. As a tribute to her legacy and dedication to this fashion show, two videos paying homage to her were shown. One was screened in the Mercedes-Benz room on Saturday 6th July, the opening day of the IFEMA fashion parades. The other — featuring testimonies from prominent figures in the world of Spanish fashion — was shown on Monday 8th July at the fashion show's Sushita Café, attended by designers and other professionals.
L'Oréal Paris: 20 years of partnership with the fashion world
The final flourish at this MBFWMadrid event was the L'Oréal Paris "Because you're worth it" fashion show, hosted by the cosmetics brand with the support of IFEMA/Mercedes-Benz Fashion Week on Wednesday 10th July at 7pm. The event was an on-message celebration of the 20 years and 40 events covering its partnership with and unconditional support for the Spanish fashion world. It gathered together the winning designers and models of the awards for Best Collection and Best Model in each of the event's past years.
New website and new app
At the event, MBFWMadrid reaffirmed its commitment to new technologies. First, it created a new website, featuring a more attractive, eye-catching design
keeping with the event's character. This has allowed it to maximise participation and interactions on web channels, mobiles and social media. Second, the event saw the launch of a new app, which allows users to experience the world of fashion wherever they may be.
Handing over the baton of Mercedes-Benz Fashion Week Madrid
Nuria de Miguel has been appointed to take over the leadership of fashion shows organised by IFEMA, MBFWMadrid and Mercedes-Benz Fashion Week Ibiza from Charo Izquierdo, who has decided to pursue new professional challenges. De Miguel has a wealth of professional experience in the field of fashion, dating back to 1991, when she began working for IFEMA as Head of Communications for the fashion shows that were being held at the time. In 1996, she began covering what was then known as Pasarela Cibeles, now Mercedes-Benz Fashion Week Madrid. Since then she has been at the helm of communications for this event, as well as of the fashion, beauty and lifestyle shows organised by IFEMA, providing her with a huge amount of expertise in this sector.
Sponsors
Once again, the latest MBFWMadrid has enjoyed the support of a number of brands as sponsors. A total of 20 well-known companies — leaders in their respective
sectors — sponsored this event. Mercedes-Benz, L'Oréal Paris and Inditex were the lead sponsors; Samsung, Dyson, Royal Bliss, Iberia, Font Vella, Mó de Multiópticas and Grey Goose were sponsors, and Only YOU Hotels, Sushita Café, ESNE-Escuela Universitaria de Diseño, SFA-Spanish Fur Association, Distrito 41 and
Bestway were partners. Lays Gourmet, HydraFacial, Anaconda and Xyon Revolution were also present at the event. In addition, Fashion Tv was once again the event's official international television channel.
MBFWMadrid's upcoming events in 2020 will take place from 23rd to 28th January and from 23rd to 28th June, marking the beginning of the international fashion parade season.