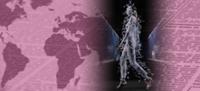 A successful 78th edition of Mercedes-Benz Fashion Week Madrid ends having enjoyed great industry support
A total of 41 designers presented their SS24 collections to more than 1,000 journalists and media representatives, 100 content creators and an equal number of influencers and celebrities as the great spokespeople during six action-packed days
With its sights set on the upcoming 40th anniversary, Mercedes-Benz Fashion Week Madrid switched off the spotlights after a 78th edition that captured everyone's attention from 12 to 17 September. The event flooded Madrid with fashion, including shows at some of its most unique venues and the Recinto Ferial at IFEMA MADRID, hosting 41 catwalk shows. The event was organised by IFEMA MADRID in collaboration with Madrid City Council and received enthusiastic support from the sector's designers, press and celebrities, who all turned up to show the public the enormously high quality of the high fashion talent in Spain.
Calendar
The excitement started with the 'Catwalk Shows in the City,' with ten presentations on the official MBFWMadrid calendar. Firstly, firms and organisations like SKFK, Viriato, Eduardo Navarrete, UDIT University of Design and Technology, Félix Ramiro, Maison Mesa, María Lafuente, Rafael Urquízar, Pilar Dalbat and Angel Schlesser showed their collections in a range of venues on 12 and 13 September.
There were fashion shows from Thursday to Saturday at the Recinto Ferial of IFEMA MADRID. No less than 21 shows by established designers started with the designs of Pedro del Hierro with his Delirio Habanero (Havana Delirium) collection. Everything was off to a great start at this show attended by the President of the Government's wife. This was followed by an opportunity to see Ynésuelves's fabrics and prints and Jorge Vázquez's show entitled 'Sunny Holiday'. Next up on Thursday evening was Paloma Suárez, showing her skill with the 'Glow Up' collection on the catwalk. Simorra showcased the revival in 'Ancestral Weaving,' while Earth's vast oceans were the theme of the designs by Claro Couture. All this was followed by Ágatha Ruiz de la Prada, who delighted with her customary universe of energy and colour to finish the first day.
First up on Friday was Dolores Cortés, with a collection inspired by Bali. Later, attendees were treated to a show designed to invoke emotion through colour presented by Isabel Sanchis, while Hannibal Laguna revealed his shapes in the 'Geometricalia' collection. Meanwhile, MANS showed some exquisite tailoring in its first women's collection, and Custo Barcelona presented garments perfect for women with confidence and personality. Next, Malne went for country girl glamour, and Teresa Helbig treated the audience to an eternal, magical universe of femininity.
On Saturday, Aurelia Gil got the ball rolling with an ode to 'Time,' with four proposals for the capsule collection with Juanjo Oliva. Then, it was time for Ulises Mérida to show his latest collection, with oversized collars trimmed with asymmetric bows. After this, Fely Campo offered a poetic homage to Cuba with 'Zigurat.' In the evening, the catwalk was full of the magic of 'Venezia' thanks to Odette Álvarez, artisan luxury from 'Annual 23.24' by JCPajares, while Iconic Luxor and Ancient Egyptian inspired the offering from Lola Casademunt by Maite. This great fashion extravaganza came to a spectacular end with glamorous creations from Andrew Pocrid's 'Insomnia' collection.
Allianz EGO Day
Tíscar Espadas (winner of the Allianz EGO Confidence in Fashion February 23), Visori, Crack, Binya, Corsicana, Georgiela Studio, Boltad, Emeerree, Javier Guijarro were the nine emerging talents who showed on the Allianz EGO catwalk. The final flourish came from a guest designer from MBFWPrague, Dominika Kozáková.
Cast of models
The cosmopolitan cast of the 78th edition of Mercedes-Benz Fashion Week Madrid was marked by cultural diversity. These were exuberant, healthy, elegant models, in line with the image that each designer wanted to convey through their collections. The cast included models who have already triumphed on the international catwalks, such as Clara Denison, Darya Kostenich, Grace Quaye, Estrella Gómez, Johanna Defant, Miriam Sánchez, Matilde Buoso, Nuria Rothschild and Tricia Akello, to name but a few. There were also newcomers like Kim Fuster and Luana del Valle, Golden Age models like Pino Montesdeoca, not to mention Curvy & In Between models like Lorena Durán. Tricia Akello, Nathalia Novas, and Timeless models like Viktorija Bauzyte walked for the designers to add to the diversity and versatility.
Prizes
This time, the L'Oréal Paris Award for Best Collection and L'Oréal Paris Award for Best Model were handed out late on Saturday to the firm MANS and the model Julia Pacha. The Allianz EGO Confidence in Fashion prize winner was chosen by the fifteen stars of the Allianz EGO Showroom. This time, the honour went to Coconuts Can Kill, which will show on the Allianz EGO catwalk in February 2024. To end the day on Sunday, the Mercedes-Benz Fashion Talent Prize was awarded to Emeerree.
Visits by Institutions
The government's acting president, Pedro Sánchez, attended Hannibal Laguna's show. This was the second consecutive time he came to see a designer at MBFWMadrid as a show of support for Spanish fashion. Héctor Gómez, the Minister of Industry, Trade and Tourism; Isabel Rodríguez, the Minister of Territorial Policy; and Miquel Iceta, the Minister of Culture and Sport, also attended this fashion week.
Cibelespacio, never stopped evolving with The Fashion Globe, an area with new dining and cultural opportunities.
This edition of MBFWMadrid featured a range of cultural activities for the public with a connection to different artistic disciplines: design, literature, styling, and music… the public enjoyed a playful atmosphere in excellent surroundings with craftsmanship as a common thread, which included a renovated restaurant area, in addition to the first level sponsored activities.
An experience campaign was also launched to give members of the public VIP access to MBFWMadrid. These experiences included access to Cibelespacio and one or more shows, attending the largest fashion catwalk in our country like a real celebrity with an invite to the catwalk party and an official vehicle, a personalised tour backstage, and even a photo session with the official MBFWMadrid photographers.
Media coverage
The 78th edition of MBFWMadrid had more media impact than ever. As well as welcoming numerous national and international media representatives, content creators were invited to act as spokespeople for the Fashion Week in New York, Paris, London, and Milan fashion weeks. More than 1,200 accredited professionals from the world of television, specialised printed press, general press, graphic professionals, and content creators attended.
Numerous A-list celebrities graced the front rows of all the catwalk shows: Tamara Falcó, Boris Izaguirre, Mónica Cruz, Eugenia Osborne, the singer Dani Fernández, Raquel Perera, Carmen Lomana and influencers like Marta Díaz, Victoria Federica de Marichalar, Grace Villareal, Flora González, etc. were joined by TikTokers such as Lolalolita, Claudia García, Twin Melody and Ibelky, among others.
Sponsors
Twenty-five official sponsors supported the event: Mercedes-Benz, L'Oréal Paris and Inditex are the main sponsors. Likewise, Allianz, Iberia, Multiópticas, Galería Canalejas, Four Seasons Hotel Madrid and GHD participated as sponsors, and Dorsia Clínicas, AEG, the Community of Madrid, Italian Fashion School POLIMODA, Mar de Frades, Martin Miller's Gin, Málaga de Moda and the corporate identity of the Provincial Council of Malaga, University of Design and Technology (UDIT), the Council of Castile and Leon, Rowenta (the official straighteners), Schweppes Selection and Solán de Cabras as the official water Kellogg's and ESDEN Business School also participated in the Cibelespacio.
Four Seasons Hotel Madrid and Galeria Canalejas hosted the first official MBFWMadrid party, attended by several institutional personalities, celebrities, influencers, guest press, and TikTok support courtesy of DJ Lola Bozzano. Mercedes-Benz's fleet of electric cars was the official vehicle of the event. Find out who came to the party here.