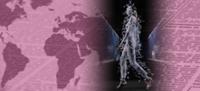 MBFWMadrid gets an extra day to accommodate more Fashion Shows in the city
The official schedule, which includes the Desfiles en la Ciudad (Fashion Shows in the City), those held at IFEMA MADRID and the Allianz EGO presentations, will run from Tuesday, 12 September to Sunday, 17 September
Eleven designers have been selected to show in the Desfiles en la Ciudad (formerly known as Desfiles OFF) as part of the official lineup for Mercedes-Benz Fashion Week Madrid. Given the high level of demand from many of the creators to feature in the official proposal of Spain's greatest fashion extravaganza, this large number is the main reason for adding another day to MBFWMadrid (organised by IFEMA MADRID).
On Tuesday, 12 September, the Desfiles en la Ciudad will start with Mariá Lafuente at 15.30, followed by SKFK an hour later, at 16.30. At 17.30, it will be time for Viriato, with Eduardo Navarrete from Alicante at 18.30 and the University of Design and Technology (UDIT) at 19.00. The final two shows of day one will be by Félix Ramiro at 19.30 and Maison Mesa, which will close the first day at 20.30. On Wednesday, 13 September, Rafael Urquizar from Málaga will kick off the excitement with his show at 16.30. The next show will be by MALNE at 17.30. Pilar Dalbat from Granada will share her new collection at 18.30, and Angel Schlesser will bring the two days of Desfiles en la Ciudad to a close at 19.30.
The Desfiles en la Ciudad have been coordinated by the organisers of MBFWMadrid to prioritise the work of sector professionals, particularly the media, which will ensure the success of fashion week and streamline and ease everyone's work.
On Thursday, 14 September, the fashion shows and presentations to take place on the catwalk in Hall 14.1 at IFEMA MADRID will commence, highlighting the creations of 21 designers. The last day has been allocated to emerging creators showing on the Allianz EGO catwalk and will feature collections by nine artists.
The countdown to the 78th edition of MBFWMadrid has begun. This time, there will be 21 sponsors: Mercedes-Benz, L'Oréal Paris and Inditex are the main sponsors. Allianz, Iberia, Multiópticas, Galería Canalejas, Four Seasons Hotel Madrid and GHD will participate as sponsors, as well as Dorsia Clínicas, AEG, the Community of Madrid, Italian Fashion School POLIMODA, Mar de Frades, Martin Miller's Gin, Málaga de Moda and the corporate identity of the Provincial Council of Málaga, University of Design and Technology (UDIT), the Council of Castile and Leon, Rowenta, Schweppes Selection and Solán de Cabras as the official water are on board as collaborators.