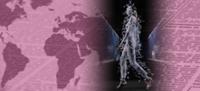 SAVE THE DATE: Mercedes-Benz Fashion Week Madrid announces the dates of its next events
The Spring/Summer 24 collections will debut from 13 to 17 September 2023 followed by the Autumn/Winter 24/25 collections from 14 to 18 February 2024
Mercedes-Benz Fashion Week Madrid has announced the dates for its next two events. It will host the presentation of the Spring/Summer 2024 collections from 13 to 17 September and from 14 to 18 February it will showcase the designs for the Autumn/Winter 24/25 season.
The main stage for the 78th and 79th MBFW fashion weeks will be Hall 14.1 at IFEMA MADRID, with fashion extravaganzas by Spain's leading designers on the Mercedes-Benz catwalk and other venues in Madrid that will host the City Fashion Shows (previously known as the OFF Programme).
The dates have been confirmed a year in advance to optimise the designers' seasons and to have plenty of time for in-depth work on press and international buyers' programmes. It will also make it possible to include MBFWMadrid on the main calendar of international fashion weeks.