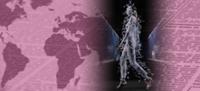 Gran Canaria Swim Week by Moda Cálida will be the stage of TCN'S return to the fashion shows
• TCN will be the brand in charge of inaugurating on Friday with an individual show that marks its return to the catwalks.
TCN, worldwide referent of the beachwear universe, returns to the Gran Canaria Swim Week by Moda Cálida, which will take place from October 22nd to 25th, at the Expomeloneras in Maspalomas, under the co-organization of the Cabildo of Gran Canaria and IFEMA. The brand is committed to a collection faithful to its origins and TCN's characteristic lifestyle: a boho chic without stridencies that is identified by its style and its characteristic "je ne sais quoi".
Sant Remy is the central theme of the Spring Summer TCN 2021 collection. Provence and its lavender fields are the main characters of a story of unique and unrepeatable moments where the TCN woman dresses for her ethereal and light summer.
TCN will be the Brand in charge of opening the day on Friday (at 16) with an individual show that will mark its return to the catwalks, having chosen Gran Canaria Swim Week by Moda Cálida after two editions without participating in fashion shows.
About Gran Canaria Moda Cálida's program
Gran Canaria Moda Cálida is an action program for the textile industry in the island, created by the Gran Canaria's Council Department of Industry, Commerce and Crafts, which has the counseling of the Asociación de Creadores de Moda de España (ACME), associated institution from 2017. Fashion is for this organization a growing sector with many possibilities for the industrial development and Gran Canaria represents the framework in which designers and companies support their projects.
About IFEMA
IFEMA's activity generates an annual economic impact of 5.100€ millions and more than 39,000 working places. Its accommodation to the current situation has made it become the very first Spain's fair institution in getting the AENOR certification thanks to the COVID-19 health and sanitary measures taken, as well as the implemented protocols, which guarantee the safe development of congresses and events in their venues. The AENOR certification, which took the measures adopted during the Mercedes-Benz Fashion Week Madrid as one of the main points to evaluate, it is a very important external endorsement about the effectiveness of the measures applied and the fulfillment of the guidelines set by the Ministry of Health and other health authorities.
#GranCanariaSwimWeekbyMC

@grancanariaswimweekbymc

facebook.com/GranCanariaSwimWeekbyMC/

www.grancanariaswimweek.com

More information:

Laura Gallego 610 305 551

Sergio Botella 680472034

Teresa Medina 679451259

Fátima Martín 609 466 350