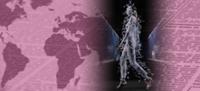 Gran Canaria Swimwear Fashion Week 2019 makes strides with help from Ifema
The event featured 39 designers whose 22 fashion shows were attended by more than 7,000 visitors This was Ifema's debut as co-organiser of the show with the Cabildo de Gran Canaria, and an opportunity for it to contribute its experience and know-how
The show's ambassador was international model and influencer Cindy Kimberly
The event featured exceptional guest designers including Guillermina Baeza, Dolores Cortés, Ágatha Ruiz de la Prada and All That She Loves
The Heineken New Talent Award went to Canarian designer Elena Morales
The first ever Best Sustainable Collection Award was won by fashion firm All That She Loves, while the L'Oréal Paris Award for Best Collection went to designer Aurelia Gil
Influencers Marta Lozano, Teresa Andrés and María Cortés shared the catwalk shows at this #GRANCANARIASFW with their followers
Actress Macarena Gómez, model Aída Artiles, singers Paula Cendejas and Eva Ruiz, Alejandro Palomo, the creative director of Palomo Spain and stylist Josie, were among the celebrities at the event
The show began with a tribute to designer Andrés Sardá and a minute's silence
Las Palmas de Gran Canaria, 8 October 2019.- Gran Canaria Swimwear Fashion Week 2019, which finished on Saturday, was a resounding success. It received more than 7,000 visitors, who enjoyed the fashion extravaganza on a spectacular catwalk at the ExpoMeloneras convention centre, in the south of the island. This was the first time Ifema co-organised the show with Cabildo de Gran Canaria, which featured 39 participating designers and 22 fashion shows.
Young Canarian designers and established local, national and international brands showed their collections. Exciting fashions by creators Guillermina Baeza, Ágatha Ruiz de la Prada, Dolores Cortés and All That She Loves excelled in terms of quality and the use of innovative techniques and ecological and sustainable materials.
On Saturday, the president of the Cabildo de Gran Canaria, Antonio Morales, and the Minister of Industry and Commerce, Minerva Alonso, attended the closing event at ExpoMeloneras, accompanied by the general director of Ifema, Eduardo López-Puertas and the director of Ifema fashion shows, Nuria de Miguel.
The president of the Cabildo explained how this show and the Cabildo de Gran Canaria fashion programme have become established over the years, and that almost 300 companies are directly and indirectly involved in the initiative. He also pointed to the rising turnover of companies and the featured brands' points of sale in recent years. The president also emphasised that the three-day fashion event gives excellent exposure to the Gran Canaria brand. The Cabildo and the trade fair organiser managed to cross local and national borders by bringing Ifema in to co-organise this leading swimwear fashion event.
In her summary, the Minister of Industry and Commerce, Minerva Alonso, explained that the Gran Canaria Swimwear Fashion Week is a showcase for talent and creativity in the Canary Islands. The show gives visibility to brands with a platform that takes new steps towards confirming the brands' global presence and integrating them into the national market. This year the Cabildo received support from Ifema in co-organising the event, which benefited from the experience of the top trade fair operator in Spain and a leading player on the global stage.
Nuria de Miguel was satisfied with the results of the trade fair, which was organised jointly by Ifema and the Cabildo de Gran Canaria. Co-organising this event with the Cabildo de Gran Canaria has been a rewarding experience for Ifema, which has taken significant steps to boosting its national and global profile.
Heineken New Talent Award, Best Sustainable Collection Award and L'Oréal Paris Award for the Best Collection
There were three awards given out at the 2019 Fashion Week, one of which was the "Heineken New Talent Award", which was presented by Heineken to Elena Morales who won a trip to the Première Vision Fabric fair in Paris. The "L'Oréal Paris Award for Best Collection", sponsored by L'Oréal Paris, was won by Aurelia Gil, who will be featured in an article in a fashion magazine, while the prize for the "Best Sustainable Collection" sponsored by CYL magazine, a market leader in Spain specialising in lingerie and swimwear, went to All That She Loves. This award gives the winner the opportunity to collaborate on its 2020 swimwear collection with Nylstar, the leading sustainable nylon products manufacturer. Its Cotton 66 fibre is the only domestically produced sustainable nylon fibre.
Cindy Kimberly is the ambassador of #GRANCANARIASFW 2019
Special guest at Gran Canaria Swimwear Fashion Week - as its guest ambassador- was model and influencer Cindy Kimberly, who has more than five million followers on Instagram. Cindy paid close attention to the swimwear collections shown at Expomeloneras during her first visit to Gran Canaria, saying that she would like to return for a longer visit to get to know the island.
50% of the models were Canarian
As well as national and international models, 50% of the models on the catwalks on Thursday were Canarian and in the parades they wore garments by Gran Canarian designers. The Canarian models included Alicia Medina, Andrea Brisson, Claudia González, Cristina Guerrero, Khar Ndoye, Marina García, and Raquel Palomo. Among the national and international cast of female models were Sandra Gago, Lucia Rivera, Palito Dominguín, Begoña Martín, Cris Freitas and Godelieve Van Den Brandt. Jábel Balbuena, Daniel Marcel, Ángelo Gómez and Aridane Da Silva were among the male cast of Canarian models. The national and international male models included Juan Betancourt, José Lamuño, Francis Villalba, and Jorge Rodes, among others.
Sponsorships and collaborations
The show was sponsored by eight brands, double the number at the previous show. The sponsors this time round were Expomeloneras of the Lopesan Group; Audi Canarias, through the company Domingo Alonso; Heineken, distributed by Insular Canarias de Bebidas; L'Oreal Professionnel; José Luis de las Heras, L'Oréal Paris and Fund Grube, as well as the Helamore ice cream parlour and Iberia Express.
Designers at #GranCanariaSFW 2019
The event kicked off on 3 October with a day devoted to the collections of young talents at firms Román Peralta, Pomeline, Sirella Swim, Suhárz, Vevas, Chaxi Canarias, Elena Morales, Ola Olita and Como La Trucha al Trucho. Established lingerie firm Gonzales also showed on the same day.
On Friday and Saturday it was time for collections by Canarian firms Diazar, Laut Apparel, Palmas, Carlos Sanjuan, Maldito Sweet, Lucas Balboa, Chela Clo, Nuria González, Arcadio Domínguez and Aurelia Gil; as well as Kokú Kids, Ladybug's Cris, and It Child in the children's category.
In terms of national and international guest designers, the show featured a plethora of big sector names like Guillermina Baeza, Dolores Cortés, Agatha Ruiz de la Prada, Gottex, Ory, Livia, All That She Loves, Holas Beachwear, Énfasis, Miss Bikini and Banana Moon; and children's brands DC Kids by Dolores Cortés, Oh! Soleil, Banana Moon, B con B and Cosas de Mon.
Ifema, Spain's leading fashion show and events organiser
In organising this show, IFEMA, Spain's leading fair operator and a significant name on the global scene, has strengthened its position as Spain's top Fashion and Beauty event organiser. Its annual calendar includes over a dozen prestigious fairs in sectors related to this area, such as Mercedes-Benz Fashion Week Madrid, Spain's top fashion platform and the best showcase for Spanish design in the world. Since its creation in 1985, MBFWM has hosted catwalk shows by over 300 creators and designers. Many of them started their careers during the early years of this fashion show and are now household names in the national and global fashion scene.
Since 2017, IFEMA has been managing Mercedes Benz Fashion Week Ibiza in collaboration with Mercedes-Benz Spain and the Ushuaïa Ibiza Beach Hotel. The event specialises in Cruise collections and has garnered great international success. IFEMA also organises Spain's main fashion, beauty and lifestyle industry fairs, such as MOMAD, International Fashion and Accessories Exhibition, ShoesRoom by Momad, International Trade Show For Innovative Footwear And Accessories, Salón Look Internacional, International Image and Integral Aesthetics Exhibition, 1001 Bodas, Exhibition of Products and Services for Celebrations and Bisutex, International Fashion Jewellery and Accessories Fair.
About the Gran Canaria Moda Cálida programme
Gran Canaria Moda Cálida is an active programme in the fashion textile sector on the island, created and promoted by the Cabildo de Gran Canaria Ministry of Industry and Commerce, with advice from the Spanish Fashion Creators Association (ACME), of which it has been a member since 2018. The institution looks upon fashion as a growth sector with possibilities for industrial expansion and believes that Gran Canaria is a place where designers and companies can develop their projects.
Download photos and videos in the Press Room:http://www.grancanariamodacalida.es/magazine2019-pressroom
For more information:
Sergio Botella |Press Officer | Pelonio Press
Tel.
+34 680 472 034
Teresa Medina | Press Officer | Ifema Fashion Division
Tel.
+34 91 722 51 45
+34 679 45 12 59