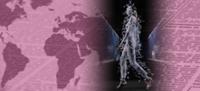 The 4th Mercedes-Benz Fashion Week Ibiza postponed until spring 2021
In response to the situation caused by COVID-19, Mercedes-Benz Fashion Week Ibiza organisers Mercedes-Benz Spain, Ushuaïa Ibiza Beach Hotel and IFEMA have announced the postponement until Spring 2021 of the fourth cruise collections fashion show, which was originally scheduled for later this year.
The organisers are thanking participating designers, sponsors and collaborating brands for their understanding and for supporting this difficult decision and their willingness to participate in the 2021 show, which will keep this successful event growing and thriving just as it always has.
A fusion of fashion and music in a dream location lapped by the Mediterranean Sea are the hallmarks of a fashion event that has already attracted some of the biggest national and international designers during its three-show history. MBFWIbiza has quickly become an established international resort fashion platform and Spain's second-most-important fashion event, after the fabulous Mercedes-Benz Fashion Week Madrid.
According to Roland Schell, President of Mercedes-Benz Spain, "Mercedes-Benz witnessed the launch of an event that is a benchmark for fashion in Spain. This year, due to the health emergency affecting the world, everyone involved in this one-of-a-kind fashion event regrets that we must postpone this year's show. We hope that this situation will soon be behind us, so that we can go back to normal. Mercedes-Benz and fashion are now intrinsically linked".
"The Mercedes-Benz Fashion Week Ibiza event is a highlight for the Ushuaïa Ibiza Beach Hotel and Palladium Hotel Group, as a spectacle brimming with fashion, music and the essence of Ibiza. Since our priority is the safety and health of our customers and collaborators, and given the current situation, we have decided to postpone this event until next spring. We will now start working on the fourth show in 2021 with even more determination and enthusiasm, if that is even possible", said event director Daniel Gómez Korf.
"IFEMA regrets having to postpone the MBFWIbiza 2020 cruise collections event", explained Nuria de Miguel, director of the MBFWIbiza fashion show. "But the nature of the current situation makes it impossible to continue under the same conditions as earlier events. In 2021, we will revive the spirit of this international fashion and musical extravaganza with the most exciting names from the fashion and music scenes".