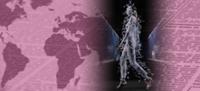 Interview to Marcus Kurz, director of MBFWBerlin
MBFWMadrid signs an alliance with the Berlin catwalk to encourage the internationalisation of both catwalks and national designer fashion.
Mr. Kurz, what was the inspiration and idea behind the initiative of connecting international MBFWs?
It is more important than ever to think globally and digitally – to see the big picture. It has always been important to us to view MBFW in an international context and, by extension, to showcase international talent. Each individual venue – be it Madrid, Moscow or Tbilisi – may stand on its own, but we are united by many common goals, first and foremost to promote fashion as a cultural asset and narrative. Given that Mercedes-Benz Fashion Week has moved from July to September this season in order to fit seamlessly into the international show calendar, it was only logical to push the international orientation of the program further as well.
Why is it important to create synergies within different MBFWs and a network that works across national borders?
Because it is generally important to focus on common ground. Inspiration, ideas and creativity arise through exchange and are the foundation of progress.
How do you see the future of MBFW and its individual sites? What opportunities do you see in bridging digital and physical formats and shows? And in which direction would you like to see the event go in general?
You can't replace a physical show or presentation one-to-one with a digital one. The experience is always different when you're sitting on the catwalk, listening to the music and feeling the atmosphere. Nevertheless, I think it's great that fashion and events in general can be made accessible to a wider audience via digital media. We are now producing virtual reality videos for individual contributions and installations during Mercedes-Benz Fashion Week Berlin, which I think is groundbreaking. Basically, I'm convinced that collaborative thinking is becoming more and more valuable. In the future, I see not only an interplay of different formats and international collaborations, but above all cross-industry collaborations in which different disciplines work together to create something completely new.
What do you wish for future collaborations between different MBFWs?
The idea is not only to offer selected designers a digital platform, but also to involve them on site with a physical show or presentation in the future. But first of all, I'm looking forward to seeing the Der Berliner Salon editorial film that opened MBFW at MBFWMADRID in the middle of the month.