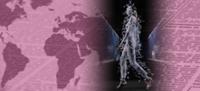 Leonor Pérez Pita, recognised by the National Fashion Awards 2018 for her work in the promotion of the Fashion industry
Leonor Pérez Pita, also known as Cuca Solana, received the National Fashion Award 2018 at the Museo del Traje, Madrid's Museum of Fashion, Clothing and Textiles, in the category of Promotion of the Fashion Industry, at an event presided over by Her Majesty Queen Letizia and organised by the Ministry of Industry, Commerce and Tourism.

For over three decades, Pérez Pita has directed the Pasarela Cibeles, nowadays called Mercedes-Benz Fashion Week Madrid, and is currently linked to the organisation of this event, as Chair of the Fashion Committee, advisory body to the management of MBFWMADRID in different areas
This event, organised by IFEMA, is the great space for the dissemination of Spanish fashion and has served throughout this time as a platform to promote our industry inside and outside our borders. Leonor Pérez Pita has helped to organise the catwalk event since its creation in February 1985. In its first edition, she was part of the founding management team and from the second edition she assumed the position of director, which she held until November 2016.
20 nominations for the final
The jury, chaired by Raúl Blanco, General Secretary of Industry and Small and Medium-Sized Companies, was in charge of choosing the winners from among the 20 candidates in the final. The of the 2018 National Fashion Awards jury was also comprised of the designer Purificación García, Galo Gutiérrez Monzonís, General Director of Industry and the Small and Medium-Sized Company, Manuel Díaz de Marcos, Chairman of the Spanish Intertextile Council (CIE),
Ángel Asensio, Chairman of Fedecon; Val Díez, Director of the National Association of Perfumery and Cosmetics (Stanpa) and Lourdes Álvarez Esmoris, Director of Efe Estilo.
The panel praised all the winners for their professional careers, their adaptation to the market both nationally and internationally and their capacity for innovation, as well as their contribution to the development of the Fashion Industry in Spain.
A lifetime dedicated to Fashion
For Leonor Pérez Pita, fashion has been her life's driving force. Her relationship with fashion began in the 80s when she joined the Galerías Preciados department store as deputy general manager responsible for New Creators area, where there was a space alongside Manuel Piña, Paco Casado, Nacho Ruiz and Francis Montesinos. During that stage, she worked very hard to give Spanish fashion a higher profile, organising various fashion shows for these designers in Madrid and Barcelona. A short time later, in February 1985, the Community of Madrid created the fashion show that was then known as Pasarela Cibeles and looked to Pérez Pita to put their plans into action. From its second edition she was named director of the catwalk, a position that she has occupied for thirty years without a break, having organised a total of 62 events.
Throughout these three decades under her direction, the catwalk has undergone a remarkable evolution, never losing sight of its original aim, that of serving as a platform and a window to promote the best of Spanish design at all times.
From its creation in February 1985 until now, around 350 Spanish creators – the fully established and the lesser known – have taken part, laying the foundations for Spanish creation and design, whilst promoting and creating awareness Spain's emerging talent. This catwalk, organised by IFEMA since January 1996, is the undisputed symbol of Spanish fashion domestically and abroad, as well as representing a key point of reference for Spanish design around the world.