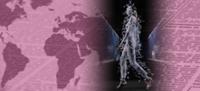 IFEMA announces the official line up of the 72nd MBFWMadrid
• This will be the first post-Covid MBFWMadrid and is set to be a hybrid event that combines physical catwalk shows with performances, fashion films and an off-programme • Pertegaz, Palomo Spain, Andrés Sardá, Ángel Schlesser, Agatha Ruiz de la Prada and Dominnico will all present their collections in different ways. Isabel Sanchís will be participating for the first time
Mercedes-Benz Fashion Week Madrid, the most prestigious showcase for Spanish fashion, organised by IFEMA, will take place from 10 to 13 September 2020. This will be the first post-Covid MBFW, hence the hybrid format, with different ways to take part. The most renowned fashion firms in the country will be out in force to present their collections, while also complying with strict safety and capacity control measures.
This innovative, hybrid version of the show gives designers different options, including fashion parades, performances, fashion films, and off-programme presentations and fashion parades that will be broadcast on the official MBFWMadrid website after the event.
MBFWMadrid débuts its digital platform
All the content generated by firms and sponsors will be streamed and rebroadcast using the event's new digital platform, hosted on the official MBFWMadrid website. The new platform is designed to allow large numbers of users to enjoy Spain's leading Fashion Week on any device. As well as comprehensive information about the fashion week and shows, the platform has been launched container for exclusive digital fashion and lifestyle experiences and content, including online workshops in different fields, conferences with fashion experts and exclusive interviews with designers, as well as a number of other ways to enjoy the show virtually.
A line-up of established designers
Collections from established designers will be presented on 10, 11 and 12 September, while Sunday, 13 September, the last day of MBFWMadrid's 72nd edition, will be Samsung EGO day, on which talented up-and-coming Spanish designers will get their chance to shine, just like last edition.
Fashion parades
Renowned maisons, such as Andrés Sardá, Ángel Schlesser, Agatha Ruiz de la Prada and Custo Barcelona, will take to the catwalks at the 72nd MBFWMadrid. They will be joined by Pertegaz, Manuel Pertegaz's iconic firm, which will be back on the catwalks in Madrid having achieved great success during the January edition of fashion week. They will also be joined by Brain & Beast, Devota&Lomba, Dolores Cortés, Hannibal Laguna and Isabel Sanchís, whose fashion parades will take place in Hall 14.1. at IFEMA. Valencian designer Isabel Sanchis, with 30 years in the business and her work available in more than 40 countries, will take part for the first time at this edition.
Fashion film + Performance: conceptual presentations
Dominnico, Fernando Claro and Malne have decided to show off their collections with a fashion film, accompanied by catwalk models, in a more conceptual show. Alicante designer Domingo Rodríguez, the creative muscle behind the firm Dominnico, will be on the catwalk in Madrid for the second time, after appearing at the Samsung Ego show and subsequently meeting success at Mercedes-Benz Fashion Talent in July 2019. Likewise, Fernando Claro is back on the catwalks for the second time, after his first appearance last January. Malne is also back on the official calendar of MBFWMadrid.
Audiovisual screenings
Influential Spanish and international professionals like Palomo Spain and Juan Carlos Pajares will also be at the upcoming MBFWMadrid, with audiovisual screenings of their collections. The shows will be screened on the catwalks and broadcast through the event's new platform.
Sponsors committed to Spanish fashion
In a post-Covid-19 context that is particularly complicated for Spanish fashion, the support given to MBFWMadrid by its 13 sponsoring brands at this edition of the event is even more valuable. More than ever, their presence symbolises their commitment to this sector.
L'Oréal Paris will pay for50% of the designers' fees at this very special edition. The firm wants to show its commitment to the Spanish fashion world and its intention to drive the sector's development during these difficult times.
OFF-Programme
MBFWMadrid will also offer a fascinating off-programme from 10 to 14 September, presenting proposals in different formats, and featuring designers like Moisés Nieto, Marcos Luengo, Maison Mesa and Pilar Dalbat, to name but a few. As usual, the Madrid es Moda initiative, organised by the Spanish Association of Fashion Creators (ACME), with support from Madrid Capital de Moda, will hold a set of activities in different spots around the city, where fashion will be the focus, alongside the MBFWMadrid fashion parades, as is customary.
All the fashion parades will take place in accordance with strict safety protocols implemented by IFEMA to guarantee a "safe space". These will involve measures such as distancing control, capacity control and new organisational developments to comply with all health and safety regulations. To see all the measures being implemented by IFEMA, click here