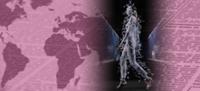 Mercedes-Benz Fashion Week Madrid highlights new design talent at the Allianz EGO fashion show
• Emerging fashion's most exciting showcase - Allianz EGO - will take over the runway on Sunday, 18 September, the final day of Mercedes-Benz Fashion Week Madrid. • Ten new designers will show their collections on a day devoted to emerging talent.
The Allianz EGO Confidence in Fashion prize will be handed out during the show
The final flourish will be the awarding of the Mercedes-Benz Fashion Talent award to the best show of the day
Mercedes-Benz Fashion Week Madrid has announced the names of the group of designers that will show their creations at Allianz EGO on Sunday, 18 September. Ten up-and-coming promising creators have been selected to show their collections to the general public in a unique setting at MBFWMadrid.
The event will take place from 11.30 to 20.00 on Sunday, featuring five shows with two designers each to fascinate and delight audiences. Evade House (Allianz Ego Confidence in Fashion prize winner in March 2022), followed by Corsicana will break the ice at 11.30. At 14.00, Mush and Arturo de la Rosa will show their latest creations. Boltad and Kollapse will kick off the afternoon shows at 16.00, handing the baton to Crack and David Moss at 18.00. To the end of the day, Xvxstrange will take over the catwalk and the show will be closed by a guest international designer from another Mercedes-Benz event as part of the talent exchange scheme sponsored by Mercedes-Benz Fashion Talent.
Prizes
First thing, Allianz will award the Allianz EGO Confidence in Fashion prize for the third consecutive year, an initiative that drives creativity and entrepreneurship among the young designers launching their creations at the EGO Allianz Showroom during MBFWMadrid.
The €6,000 prize will allow the winner to show their collection at the February 2023 edition of the fashion show with six months of professional advice to boost their brand.
Mercedes-Benz will also hand Mercedes-Benz Fashion Talent award to the talent behind the best collection presented on the catwalk on Sunday. The winning firm will be invited to show its collection at an international fashion show.
Sponsors
MBFWMadrid continues to receive support from 16 prestigious brands, each a leader in its sector. They will all be back at the 76th edition of Spain's leading fashion extravaganza to contribute to its success. Once again, Mercedes-Benz, L'Oréal Paris and Inditex, the main sponsors; will be joined by Allianz, Iberia, Thompson Madrid (official hotel), Royal Bliss, Mó de Multiópticas, as sponsors; Málaga de Moda , Klarna, Rowenta, GHD, Mar de Frades, ESNE Escuela Universitaria as collaborators; and El Tío Claus with a stand.
SAVE THE DATE
MBFWMadrid, organised by IFEMA MADRID with support from Madrid City Council, will take place from 14 to 18 September 2022 on the Recinto Ferial and selected city venues.