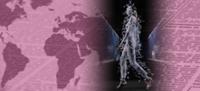 Goodbye to Cuca Solana, the Great Lady of Spanish Fashion

For over three decades, she was director of the Pasarela Cibeles, today called Mercedes-Benz Fashion Week Madrid. She was currently chairing the Fashion Committee, the advisory body of this show

Today in Madrid, Leonor Pérez Pita, the Great Lady of Spanish Fashion, also known as Cuca Solana, passed away. With her passing, this industry, which she loved deeply and for which she fought throughout her life to give it the visibility and promotion it needed, has lost one of its most important figures.

For more than three decades, Pérez Pita passionately and with absolute dedication led the Cibeles Pasarela, the largest distribution platform of Spanish fashion, today called Mercedes-Benz Fashion Week Madrid, to become the figurehead of an entire sector and undisputed symbol of Spanish design, both nationally and internationally. She was currently still linked to the development of the event organised by Ifema, as Chair of the Fashion Committee, advisory body of the MBFWMadrid show in different areas.
For Leonor Pérez Pita, Fashion was always the driving force of her life. "If you like something, it helps you live," she often said. Her relationship with fashion began in the 80s, when she joined the Galerías Preciados department store chain as deputy general manager in charge of the New Creators area, which accommodated Manuel Piña, Paco Casado, Nacho Ruiz and Francis Montesinos. During that stage of her career, she worked intensely to make Spanish fashion important, organising a variety of fashion shows for these designers in Madrid and Barcelona. A short time later, in February 1985, the Community of Madrid created what was known at the time as Pasarela Cibeles, and contracted Pérez Pita to set it up. As of its second edition, she was appointed director of the show, a position that she occupied uninterruptedly for thirty years, boasting a total of 62 editions.
During these three decades under her leadership, the show underwent a remarkable evolution, its objective of serving as a platform and showcase for promoting the best Spanish design prevailing at all times, but also keeping an eye on emerging talent. Thanks to her faith and commitment to young creators, IFEMA launched the EGO fashion show in 2006, as a cornerstone in the generational renewal of this industry.
Her last public appearance was last December, at the presentation ceremony of the 2018 National Fashion Awards chaired by HM Queen Letizia and organised by the Ministry of Industry, Trade and Tourism, in which she was honoured in the Fashion Industry Promotion category.An immense legacy remains in the hearts of those who make up this industry, and of those who had the fortune to share her joie de vivre, her intelligent sense of humour and her enormous courage in providing Spanish design with an identity.
Thanks for everything Cuca, and may you rest in peace.