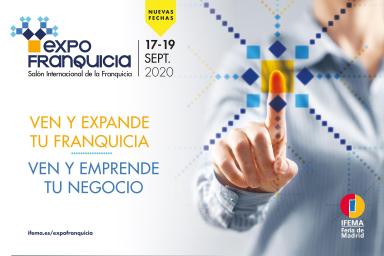 EXPOFRANQUICIA Postpones Its Next Edition Until September 2020
This major franchising event will be delayed due to the circumstances caused by the COVID-19 epidemic.
The International Franchising Trade Fair, EXPOFRANQUICIA, is the leading international showcase for franchising in Spain and one of the most representative fairs in the European calendar. The organiser, IFEMA, had scheduled the event at Feria de Madrid from 7th to 9th May, but it will now take place from 17th to 19th September. IFEMA has made this decision in coordination with the event's Organising Committee, the exhibitors and the Spanish Franchisers Association, AEF.
Read more