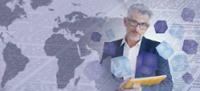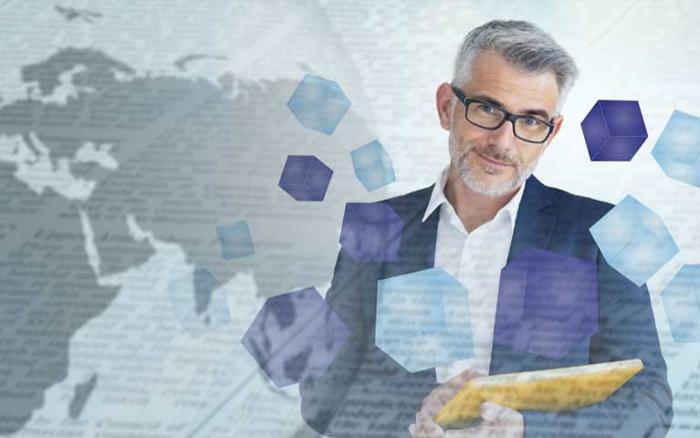 EXPOFRANQUICIA 2022, major showcase for the franchise sector in Spain
From the 5 to 7 May 2022, at the Recinto Ferial de IFEMA MADRID
This offer comprises multiple business choices from a wide range of sectors and various investment levels. The commercial exhibition is complemented with the Franchise School and Catwalk, offering content for information, training and consultancy for franchisers, franchisees and entrepreneurs.
The upcoming edition of the International Franchise Exhibition EXPOFRANQUICIA 2022, organised by IFEMA MADRID, in Hall 6 of its exhibition centre, will again become the centre of attention for entrepreneurs and business people in search of new ideas for business and investment. EXPOFRANQUICIA 2022 is once again set to be the major showcase for the franchise sector in Spain and one of the most important international events, as for three days it will be presenting hundreds of options to be developed under the franchise formula. The Fair will see almost one hundred exhibitors and over 200 brands, among which are heavily consolidated brands, alongside new concepts and businesses for all investment budgets. This edition's media partner is El Economista.
In addition to the wide range of Spanish franchises, the trade fair will have brands from the United States, France, Italy and Portugal, who have chosen EXPOFRANQUICIA as the entryway to the Iberian market. The international aspect of the Trade Fair is also seen in the increasing number of foreign investors, who come to the event every year in search of new ideas.
A multi-sector proposal
EXPOFRANQUICIA 2022 will again be offering the widest panorama of franchises, by hosting the sectors of Vehicles, Consultancies and Associations, Fashion and Accessories, Photography, Ice Cream and Pastries, Hotels and Restaurants, Printers, Graphic Arts and Signage, IT, Furniture and Decoration, Entertainment, Education and Training, Paper Supplies and Office Material, Catering, Services.
For the Restaurant segment, the Trade Fair will be hosting renowned brands such as La Mafia se Sienta a la Mesa, Totale, Da Vinci, Pizzaria Luzzo, Muerde la Pasta, The Fitzgerald Burger Company, The Fresh Poke, El Kiosko, La bodega del Humor, Mexicana de franquicias, China Gate, La Empanadería, Capricho Diario, Mi Marrano, La Meiga Das Empanadas, Dulces de España, Granier, Sana Locura and Casa Palomino. There will also be leading supermarkets, such as Eroski, BM Supermercados, La Despensa Express and JaponMarket 24h, TuttoCapsule and Evarending will also be there.
The Fashion sector is represented by NAFNAF, Best Seller, Singularun, Acium Iberia, Punto Blanco and Bebé Básico. Office businesses such as Be to Be, Recycling System and Tórculo Comunicación Gráfica will be at the Fair. Learning franchises are SmartMakings, or Master Vet Academy. Furnishing brands such as Schmidt Cocinas, Replus Ventanas de PVC, Doctor Colchón, Grupo HH Casa Futura, Grupo Cymes, Aquí tu Reforma, Homebox or Century 21. There will also be a wide range of beauty-sector concepts such as Carlos Conde Peluqueros, Cubofit, Oh My Cut, AnyTime Fitness Iberia, L`Orange Bleue, Mon Coach Fitness, Move it Center, Club Pilates, Energie Fitness, Iron Body Fit, Clínica Elite Capilar or Doloritas. Among the automotive brands are MIDAS, SELF CLEAN CAR, Mimoto Parking and for reduced mobility products, Amigo 24.
The telephone sector is represented by Phone House and Kimono. EXPOFRANQUICIA will introduce proposals such as Telelavo, Domus Laundry, Renue Systems, Ambiseint, Vive, KRF The New Urban Concept, Adefy, Al Life Human, Luzentrum, Cambio Energético, CBD Alchemy, Cannabis Store Amsterdam, CBDWeed and Geek Atmosphere.
This year, there will also be a significant representation of bank institutions, among which are Banco Bilbao Vizcaya Argentaria, Banco Sabadell, who will offer financing and conditions personalised to each client, without having to leave the Trade Fair.
Training at EXPOFRANQUICIA
The commercial exhibition is complemented with the Franchise School and Franchise Catwalk that offer content for information, training and consultancy for franchisers, franchisees and entrepreneurs. The Franchise School is the forum where franchise and company sector professionals will discuss the most current issues. The Franchise Catwalk is where the franchises participating in the Trade Fair describe in detail the main factors of their success.
Different areas
The Trade Fair is also setting up several initiatives aimed at providing maximum return for participants, one of which is the VIP Business Room Area for investors, a unique area for corporate development, the purpose of which is to promote synergies between investors and franchisers, facilitating meetings aimed at creating business.
A Start-Up Zone was also created for young entrepreneurs, which will provide recently-created franchises with the chance to promote their brand at the Trade Fair. The Trade Fair is also offering a free legal consultation area, provided by three lawyers offices: Idea Iuris, Mandri Abogados and Martínez-Echevarría & Rivera Abogados.
The Trade Fair offers its new digital channel, EXPOFRANQUICIA 365 that allows franchises and potential investors to be connected throughout the entire year.
This edition is backed by the Community of Madrid, within the framework of a collaboration agreement with IFEMA MADRID, aimed at supporting companies in their digital transformation and internationalisation, as well as the common goal that both institutions are working towards: promoting the economic and international aspects of Madrid.