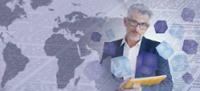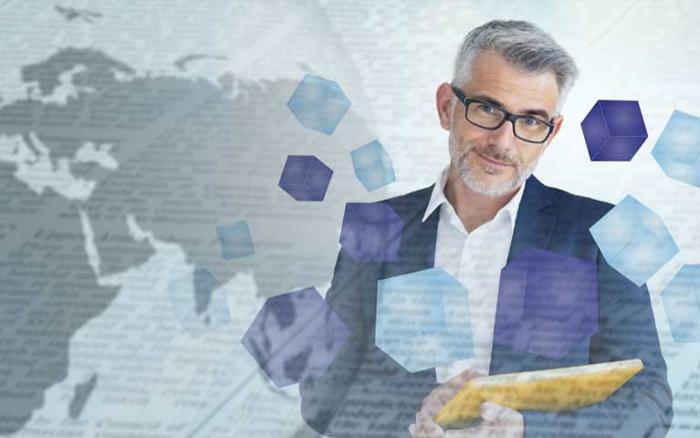 The 1st FRANCHISING FORUM explored the future of franchising with support from major companies in the sector
On 9 February, the first FRANCHISING FORUM was held at the IFEMA MADRID Exhibition Centre. This new initiative from the EXPOFRANQUICIA International Franchising Trade Fair aims to give a boost and renewed visibility to one of the most important sectors in job creation. As an opportunity for analysis and reflection, the forum served as a foretaste of the coming trade fair, whose twenty-sixth show will be held as an in-person event from 5 to 7 May.
Under the banner 'Franchising with a View to the Future', the event was organised in partnership with the Spanish Franchising Association (AEF), Mundo Franquicia, BBVA and El Economista. Its attendees included Eduardo López-Puertas, Director General of IFEMA MADRID, María Luisa Masuet, President of the AEF and Director of McDonalds, and Manuel Llamas Fraga, Deputy Minister for the Economy at the Regional Ministry of Economy, Finance and Employment of the Community of Madrid.
The Director General of IFEMA MADRID, Eduardo López-Puertas, introduced this first FRANCHISING FORUM with a preview of the next EXPOFRANQUICIA - a trade fair which, in his words, 'has consolidated its position as the major commercial benchmark for the franchising sector in Spain. This event, thanks to the experience and knowhow of IFEMA MADRID - this year again recognised as Europe's best convention centre - will be able to help boost the franchising sector, with its extensive programme of specialist sections and different spaces, such as the School of Franchising Forum, the Gateway to Franchising Forum and the Business Room.
AEF President María Luisa Masuet highlighted the role of franchising in job creation, generating around 300,000 jobs in Spain, and a sector for which she predicts a 'successful future'. As for the impact of the pandemic on this business model, she states that while it has suffered, it has taken less of a knock than other models - 2020 saw 'billing ratios that were not insignificant' and franchising has 'unique elements that enable it to keep going in times of crisis'. Looking ahead, she also believes that this model will become even more resilient, particularly with the emergence of new initiatives.
Masuet reviewed the role played in the current crisis by the AEF, which accounts for almost 70% of franchising turnover in Spain - informing its members about legislative developments, providing aid, offering seminars, and so on. Always taking into account the franchise holder's standpoint - not just the franchisors' - so that it can ensure a 'closer fit' with the sector.
Meanwhile, Manuel Llamas Fraga, Deputy Minister for the Economy at the Regional Ministry of Economy, Finance and Employment of the Community of Madrid, praised the holding of forums such as this for 'helping generate debate and ideas about this business model and its consolidation, especially by furthering its recovery after two difficult years'. He also stressed that 'the regional executive's way of supporting franchises is by keeping taxation low, attracting foreign investment and eliminating hurdles to improve investment capacity'. In particular, he noted that 'the Community of Madrid is a leader in this segment. Of the 1,381 brands operating in Spain, 367 are found in this region. There are over 26,000 premises, which account for almost 11,000 million euros in billing and employ more than 117,000 people'.
Next, economist Rafael Doménech, Head of Economic Analysis at BBVA Research and Professor of the Fundamentals of Economic Analysis at the University of Valencia, gave a seminar entitled '2022: the Economic Situation in Spain'. In his analysis, Doménech predicted 'the economic recovery in Spain will be slower than originally anticipated, due, among other factors, to inflation, and reliance on accelerating the process of digitalisation and an adequate and flexible distribution of Next Generation funds'.
In the current economic scenario and with a highly dispersed business network, franchises start with an advantage, according to Doménech, who pointed to increased productivity, innovation and competitiveness as key elements in job creation.
The franchising experience
A round table followed the presentation, which was chaired by journalist Jara Abella and involved the participation of Ramón Rueda, General Manager of Midas Spain; Juan Pablo Nebrera, CEO of Brooklyn Fitboxing; Iñaki Olazabal, CEO of Levadura Madre - Comess Group; Manuel Fernández, founder and CEO of Dorsia; and Iván Martín, Director of Franquicias Alsea España.
The round table discussed issues such as the importance of selection processes, financing, adaptation to changes in clientele, digital transformation and training in new digital tools, internationalisation and the role of women in this sector.
All participants agreed that, while recognising the importance of having a solid project, a thorough assessment of human resources is vital to ensure they embrace the hallmark essence and values of the brand. In specific terms, it is these teams, fully aligned with the franchise's philosophy and taken together with the soundness of projects, that are decisive in obtaining the necessary liquidity from financial institutions to undertake new projects.
Franchising is a sector that has had to adapt quickly to the recent and ongoing changes that clients have been experiencing, in order to provide adequate responses to their emerging needs.
In terms of internationalisation, representatives from the various participating franchises explained the external penetration of their brands, agreeing that this sector is distinguished by its significant presence in external markets.
Meanwhile, the role of women in franchising is becoming increasingly important, although there are small differences depending on the type of business, as is the case with Dorsia Clínicas, whose staff, according to its profile, is made up of around 90% women.
Both the FRANCHISING FORUM and the next EXPOFRANQUICIA Trade Fair, to be held from 5 to 7 May, enjoy the support of the financial newspaper El Economista as a sponsor.
1st FRANCHISING FORUM: https://youtu.be/nGx9qqYDpqo