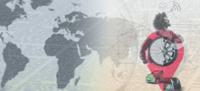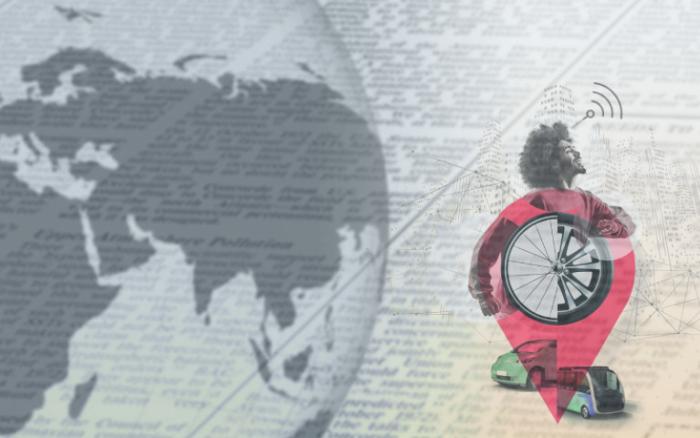 TRAFIC 2019 is committed to innovation
TRAFIC 2019, the international trade fair for management of the new safe and sustainable mobility, organised by IFEMA to be held from 8 to 11 October at Feria de Madrid, has set up the new Innovation Arena, to showcase the most innovative products brought by the exhibitors. This area is aimed at recognising the R+D effort of the industry.
PTV Group Iberia will present its PTV Maas Modeller. This is a new software created for this Group, which complements its portfolio of products supporting mobility planning and management decisions. It includes a macroscopic transportation model from which it extracts the "comprehension" of the system operation, both on the offer and demand for mobility. It has ample possibilities to establish parameters for a shared mobility system, such as types of vehicles, capabilities, points of access in the territory and other features pertaining to the type and level of service. This is an analysis module with flexible results, enabling extraction of the main indicators, as well as analysis of their sensitivity to changes in explanatory variables.
Saima Seguridad stands out with its registration plate reader camera CAM 5 ANPR, based on algorithms. It offers capability to recognise 99% of the registrations, up to 250 kms/h, with a reliability exceeding 95%. The camera can operate from 1 to 4 lanes and it can distinguish between up to 5 types of vehicles (brand, model and colour). It can also calculate an instant speed estimate for each vehicle. It is easy to install and to maintain, and it can be integrated with any current traffic management system. It is made out of recyclable aluminium and plastic, following European standards.
Sistemas y Montajes Industriales, SISTEM, will present its solution MILVUS "Smart Road Safety Aerial Supervision", a surveillance and road safety service, by sending real-time video captured by RPA to the Control Centres, where operators process it with the Management Platform SIG.TI, with an Artificial Intelligence (AI) module with capacity to detect traffic events by analysing video.
Its purpose is to provide backing to agents and operators who process the images at the control centres or traffic patrols, detecting highly dangerous circumstances such as vehicles stopped on the roads or traffic jams, identification of vehicles and reading of registration plates for the Surveillance, Control and supervision of offender vehicles, also allowing verification of the condition of the roads in bad weather. Its use on secondary roads, that do not have sensors, will increase early detection of hazardous situations, leading to significant improvements in road safety. MILVUS is a fixed wing system with a reduced lifecycle cost and high technical performance. The system has all of the necessary elements (take-off, landing and operation) and it can be used in any environment, provided that it allows for the established safety plans to be met.
Among the proposals by Sustainable Intelligent Transportation Systems, S.L. Is their Detector of Cyclists on Conventional Roads. This consists of a danger warning sign with the pictogram of a cyclist, type P22, with LEDs that light up when they detect a cyclist and warn drivers of their proximity within the next metres. It is installed in low visibility sections, such as curves or level changes, as well as in areas where there is no shoulder or it cannot be used, which leads to cyclists having to occupy a larger part of the road.
The system includes a series of sensors, the combination of which distinguishes a cyclist from the rest of vehicles circulating, and it is powered by solar energy. It can be programmed remotely and it provides daily data, allowing for statistical analyses, which is quite useful. The time that the LEDs remain lit as well as the sensor configuration parameters are programmable.
The Enforcement Trailer by Vitronic is the definitive solution for effective traffic control in areas that are too dangerous for operators, or where there is no suitable infrastructure. In the same way that conventional trailers are transported, the Enforcement Trailer can easily be relocated anywhere, to monitor traffic on its own. It has an independent power source based on high-performance batteries, allowing an autonomous and continuous operation for up to ten days. The batteries can easily be replaced on site. The Enforcement Trailer can be transported by practically any vehicle that has a trailer hitch. It has its own remote-control unit for easy positioning and handling on site, which avoids having to set it manually.
Speed is measured with the measuring technology POLISCAN tracking LIDAR certified for unsupervised operations. It records the speed of all vehicles in several lanes simultaneously. A wireless data connection provides remote access to the measuring system. The Enforcement Trailer also has optimal protection against potential vandalism. Over 500 are already being used in Europe, guaranteeing better road safety. The exclusive distributor for this product in Spain is Lyl Ingeniería.
Further information: www.ifema.es/trafic/expositores
Graphic material: www.ifema.es/en/trafic/news/press