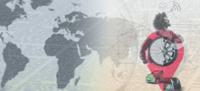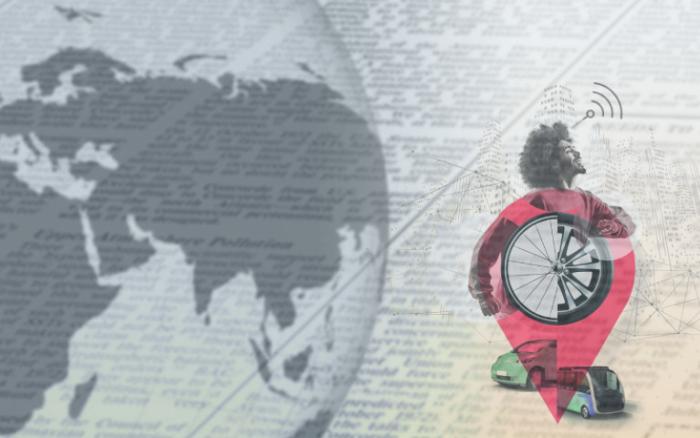 TRAFIC 2019 Opens the Innovation Arena for Exhibitors' Presentations
Companies will be making their presentations, from 8th to 11th October, at Feria de Madrid
TRAFIC 2019, the dedicated international trade fair for management of new safe and sustainable mobility, which will hold its 16th edition organised by IFEMA, from 8th to 11th October at Feria de Madrid, is providing its new Innovation Arena (Hall 5, Stand 5C19) for exhibitor companies to make their presentations and announcements.
The programme of events in this dedicated space for innovation and technology starts on the Fair's opening day, October 8th, at 13:30, with the presentation of the second edition of TRAFIC Latin America. After the success of the first event last June in the Colombian city of Medellín, together with the FORO DE LAS CIUDADES – Diálogos Medellín (Cities Forum – Medellín Dialogues), it will be staged again in Medellín from 16th to 18th June 2020. The Fair is jointly organised by IFEMA and Plaza Mayor Medellín.
The same day, Tuesday 8th, Ramón Ledesma, advisor with Pons Seguridad, will give a talk on the "The Spanish Experience as a Model for Success in Reducing Accidents." This event will try to help the audience understand how Spain is the only country in the world that has cut its accident rate by over 60% in under 8 years, from an average of 5,500 deaths per year in 2003 to just 1,800 in 2012. The speaker will explain the process, the decisions and the results, and propose solutions such as the Efficient Monitoring Model.
On Wednesday, October 9th, Miovision Technologies GmbH is hosting a meeting on "A Better Way to Collect High Quality, Verifiable Traffic Data." The presentation will highlight current challenges in collecting accurate traffic data and give examples of projects where data was collected with a new solution and an idea of the technology used.
It will then be Setga's turn to present its most innovative solutions. Since 1989, Setga's business has been to provide pioneering solutions to the urban challenges of each time, based on four strategic pillars: disruptive design, co-creation, anticipating technology and precision. Innovating in Pontevedra to manufacture in Galicia with components made in Spain have been the guiding principles of the company since its foundation. Throughout its almost 30 years of history as a manufacturer of technical lighting (street and interior) and urban mobility systems, Setga has catalysed the ability of Galician talent to compete in the global market for high technology and design. It will present the newly installed traffic lights and overhead supports for the Gran Vía improvement project in Madrid, products from the SX Series, as well as the latest innovation in extra lighting systems for pedestrian crossings, the Prudenza range, among other products.
On Thursday, 10th October, Kineo Traffic Engineering will present the "IoT and Micro Tolls: A Necessary Strategy for the Future." The concept of road charging is evolving towards dynamic models in which it will play a major role in environmental protection and social well-being. Automation and a fully interconnected world are leading to a future with mobility committed to new challenges. There is a growing demand for rationalisation of traffic in urban and interurban areas under changing circumstances over varying periods of time. One solution to take into account would be to establish micro tolls for roads, streets and journeys over variable periods and determined by mobility flows recorded in real time, vehicle type, the current environmental pollution status, pedestrian density and other relevant variables.
This year, Connected Mobility Hub is taking part in TRAFIC 2019, organising its Innovation Day on "The Future of Mobility," on Thursday, October 10th. This will consist of three workshops to discuss the main topics affecting the sector: micro-mobility, multimodal mobility and mobility to work, with the participation of government, large companies and start-ups. It will be a space for co-creation of the mobility solutions that will transform our cities, based on the technology proposed by start-ups as the main source of innovation.
Connected Mobility Hub is building an innovation ecosystem to speed up the transformation of the mobility industry, and today has more than 100 associated start-ups. It does this through open innovation programmes, smart investment, venture building, specialist content and participation as an innovation ally in the sector's most important events.
About the themes of each workshop:
Micro mobility: What elements do city authorities have to take into account so that they can integrate micro-mobility options (like electric scooters and shared bicycles) in their strategies?

Safe and sustainable mobility at work, safe and sustainable company vehicle fleet: How does mobility contribute to the future of work?

Multimodal mobility: Is multimodal mobility designed for all users living in the city? How can we ensure that it is?

Saima Seguridad will organise a busy agenda of professional meetings on its stand – 5C02. On Wednesday, October 9th, there will be a series of presentations: "Regulating Vehicle Entry and Circulation on the Island of Formentera" by Rafael González Ribas, Minister of Mobility and Territory of Formentera; the "IFEMA Exhibition Centre Access Surveillance and Control Project," by Juan Carlos Valdés Dorado, Director of Security and General Manager of Saima; "Macq Mobility Management (M3) Implementation of a Low-Emissions Zone in Brussels," by Mehdi Cherf, Business Development Manager.

The next day, 11th, they will be about "Training of Judicial Traffic Police in Local Government," by Ricardo Muñoz Blasco, Coordinator of the Judicial Traffic Police Expert Course at the Police Academy of the Valencia Region; the "Solution to Integrate the Mobile Fines Management System and Speed Metering System," by Carlos Campuzano Pérez, CEO of Intricom Resources (technology company); and "A Smart City Implements, Develops and Recovers its Investment in Under Ten Years", by Rafael González Valero, Coworking Coordinator of Companies Specialized in the Development of Smart Cities.