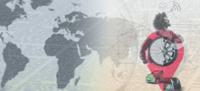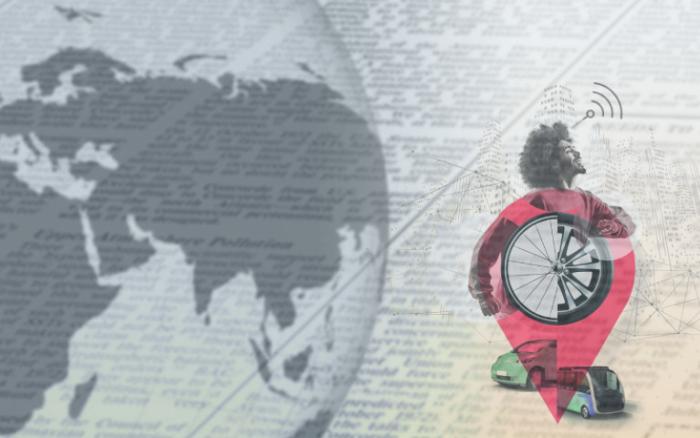 TRAFIC 2019 received over 4,600 professionals of the mobility industry
A total of 70 companies showed the industry's best innovative profile The largest event on the Iberian Peninsula on new mobility management hosted a busy schedule of professional meetings, including the new Innovation Arena meetings.
TRAFIC 2019, International fair and the largest Spanish event dedicated to managing the new safe and sustainable mobility, closed its sixteenth edition, organised by IFEMA, from 8 to 11 October at Feria de Madrid, with great success, as it brought together over 4,600 high-profile professionals and a total of 70 exhibitors, from 8 countries, who showcased the industry's hard work on R+D. The original commercial exhibition of the latest technological advances, the busy schedule of conferences and professional meetings within the Fair, and the level of institutional representation (the minister of Home Affairs; the minister of Public Works and the minister of Industry, Commerce and Tourism), associations and business, both public and private, once again confirmed TRAFIC as the largest mobility event of the Iberian Peninsula. This all translates into a high degree of satisfaction as expressed by the participating companies, good profitability and extraordinary media repercussion of the event.
One of the novelties of this edition was the Innovation Arena, an area for companies to give presentations on their most innovative products and solutions. This year these companies took the opportunity: PTV Group Iberia, Saima Seguridad, Sistemas y Montajes Industriales SISTEM; Sustainable Intelligent Transportation Systems, and Vitronic.
It was precisely at the Innovation Arena where, on the 10 October, the conference on "The future of mobility" took place, organised by Connected Mobility Hub, the innovation ecosystem that supports and promotes startups that aim to change the mobility paradigm. Key people met at the event to provide solutions to the new mobility challenges. The conference was structured into three workshops, where participants were able to discuss "Micro-mobility", "Mobility to work" and "Multimodal mobility".
TRAFIC 2019 was also the setting for other events such as the II International Congress of Professionals for Road Safety and Education, CIPSEVI; the III National Convention on Road Safety by Local Police, and the I National Congress on Mobility.
. An area for discussion
The II International Congress of Road Safety and Education Professionals, CIPSEVI 2019, which was held for the first time within TRAFIC, on the 8 and 9 October 2019, was organised by AIPSEV – ONGD, International Association of Road Safety Professionals. The Congress focused on the prevention of traffic accidents, by modifying human behaviour, and it gathered experts on road safety, child mobility, road safety education, and rescue and assistance for victims. The event saw the participation of 180 delegates from Portugal, France, Argentina, Bolivia, Paraguay, Equatorial Guinea, Chile, Guatemala, Mexico and various regions of Spain; Andalusia, Community of Madrid, Region of Murcia, Balearic Islands, Valencian Community, Castilla y León, Canary Islands, Galicia, Asturias, Aragón, Castilla y León, Castilla La Mancha, Navarre and Extremadura. The II CIPSEVI promoted the exhibition of good practises, discussion, analysis and reflection to help in the transfer of knowledge and international cooperation in preventing road accidents, within the framework of the Sustainable Development Goals for 2030.
See Madrid's statement:
https://policiaeducador.com/declaracion-de-madrid-conclusiones-del-ii-cipsevi/
The III National Convention on Road Safety by Local Police organised by the Unión Nacional de Jefes y Directivos de Policía Local, UNIJEPOL, and the Foundation for Road Safety, FESVIAL, was held on the 10 October and dealt with "Personal mobility vehicles in the urban environment". Among other matters, they talked about the main points of the future regulations pertaining to electric personal mobility vehicles, as well as recommendations and good practises when using personal urban mobility. During the Convention the incorporation of the Spanish Network for Road Safety was also signed, which was created to become a meeting point for national organisations with a long professional history in road safety matters. At the end of the conference, the ceremony of the VII National Road Safety Awards for Local Police was held. A total of 34 awards were given out. With these awards FESVIAL recognised and awarded the good work performed daily by local police in improving road safety, in road education and training for various segments of population and ages, and in promoting good practises that contribute towards increasing safety and mobility during travel.
The I National Congress on Mobility was held from the 8 to 10 October, an event for analysis and discussion among all of the mobility-related agents in Spain, where they were able to promote actions, policies and projects. Until now there had never been a nationwide meeting that brought together all of the interests pertaining to mobility. On the 9th, the Municipal Zero Vision Awards were given out, recognising the goal achieved by those cities with a population exceeding 100,000 inhabitants that had 0 deaths from traffic accidents during one year. The cities with over 100,000 inhabitants with zero deaths by traffic accident in 2018 that received the award were Elche, Jerez de la Frontera, Alcalá de Henares, Burgos, Logroño, Lérida, Parla, Mataró, Torrejón de Ardoz, Cádiz, Santa Coloma de Gramenet, Alcobendas, Telde and Baracaldo.
On the same day that TRAFIC 2019 opened –8 October-, the Innovation Arena took place, presentation of the second edition of TRAFIC Latin America 2020, Smart Mobility, Sustainability & Innovation, again organised jointly by IFEMA and Plaza Mayor, which will again be held in the Colombian city of Medellín, from the 16 to 18 June 2020. The Director of IFEMA Motor&Mobility, David Moneo and the Director of the International section of IFEMA, Jaime de la Figuera, and Juliana Cardona, Manager of Plaza Mayor all spoke, highlighting the success of the first event held in June, which recorded over 2,500 visitors, and the presence of institutions and companies, both Colombian and international. TRAFIC Latin America will again host the FORUM OF CITIES Dialogues Medellín, a transfer to the Latin American country of the FORUM OF CITIES OF MADRID, which comprises in June of the even-numbered years the ENVIRONMENT AND SUSTAINABILITY FORUM, FSMS (including the fairs TECMA, SRR and ESCLEAN, and in June 2020 will hold its fourth edition).
. A positive balance by exhibitors
Once again TRAFIC 2019 was the setting for high-level business, analysis and discussion, providing the sector with a highly profitable commercial tool. This was shown by the statements gathered during the Trade Fair among participating companies.
Elena Moreno, Responsible for Marketing and Communication for COYOTE said: "This was our first time at the Fair and we highlight the attendance of a very specialised international trade visitors. Regarding organisation and communication, there was a lot of help and the process was quick and easy".
Luis Botija, IC & PSO Marketing Manager for DRÄGER pointed out: "Trade fairs are increasingly becoming meeting points. The integration of the auditoriums within the fair was well organised, as it allowed the attendees to interact with the stands. Regarding visitors, mornings were quite busy".
Carlos Díaz, Strategy Director for EQUINSA PARKING, S.L.U. said: "Our stand saw a lot of participation and movement. We went for digital integration in the parking sector and this helped new clients and visitors to see that we offer alternatives connected with the new trends, as demanded by users. We were quite committed to TRAFIC. Other events could have been integrated, for example, integrating mobility issues in a single theme, to achieve a more powerful event, focused on a technological component".
Luis Jiménez, Traffic Engineer for GRUPO TECNOLOGÍA DEL TRÁFICO, S.L. stated: "We had quite a good reception with a new artificial intelligence software technology, IACAM, for counting and classification, although our star product is SAFIR, which was enquired about by members of the Local Police, Town Halls, the Ministry of Public Works or the DGT, although the latter already has it. During this edition there were more visitors in the mornings, every day".
According to José Manuel Bengoecha, Sales Manager with HORIZONT GROUP GMGH: "We have been selling in Spain for 20 years now and people love our product. We were quite busy at our stand, especially in the mornings".
For José Manuel Pérez, Commercial Director with INDUSTRIAS SALUDES, S.A.U.: "I like the fact that both congresses, on mobility and road safety, were held at the same time, because it brought a public that relates to our product. Regarding our reception, it was good and we were quite successful. For future sessions, I believe that it would be essential to have ideas such as congresses that attract more Government staff".
Pablo Pedrosa, Commercial Manager for PTV IBERIA evaluated especially the number of visitors after the second day, with a favourable impression of their presence at TRAFIC 2019: "The contacts that we established are good and are interested in the subject. We had positive feedback".
Also positive was the evaluation by Luis Chamorro, Director for the Central Region with SAIMA SEGURIDAD: "For us the trade fair is always a success, as we have a good location. We invite a large number of police, town halls and politicians, and we give presentations at the stand itself.", who also took the opportunity to provide a few suggestions for the next edition.
Enrique González, Commercial Director with SETGA, pointed out that: "The Fair was very good this year. There were a good number of visitors, especially from the second day onwards".
Leticia Urrutia, Marketing and Commercial Development Manager with SISTEMAS Y MONTAJES INDUSTRIALES, S.A had the same opinion regarding visitor traffic, and she also pointed out that "this year there were a lot of products focusing on road safety. There is a high-technology revolution and it is becoming integrated in the industry. In my opinion, I would change the fair up a bit and would make it more focused on conferences and networking. IFEMA's work with the press was very good. This year we had a lot of interviews and media impact".
Maximino González, General Director of SKIDATA, was also satisfied with the number of visitors, and he also said that "our innovative products, such as skiosk and the sweb services were very well received. We also wish to thank IFEMA for its great organisation work".
David Franco, CEO and Sales Director with SUSTAINABLE ITS, S.L. SUITS, said: "We had been to the Fair before on several occasions, but as visitors. This was our first time as exhibitors and we were surprised by the amount of public, interest and clients. Regarding what we have to offer, we were very well received as our solutions are quite innovative, such as the TCA camera integration software".
Lastly, Juncal Iglesias, Marketing Manager with TRADESEGUR, S.A. pointed out: "This year the television cameras were here. And on the first day the Director of the DGT came by our stand. The Trade Fair went really well. We were very well located".
Further information: ww.ifema.es/trafic
Video of TRAFIC 2019: https://youtu.be/5JNe2f523iE