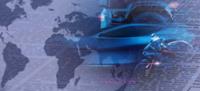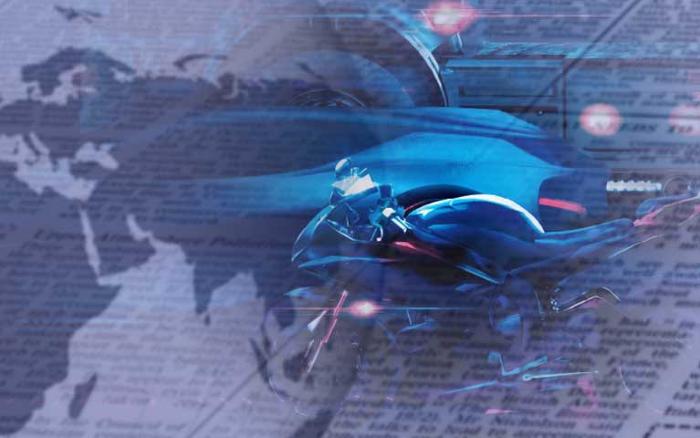 MOTORTEC CHILE 2022, presented in the Chilean capital
From 6 to 8 October 2022, at the Espacio Riesco in Santiago de Chile
The current situation of the sector, its expectations and its main challenges were discussed at the launch of MOTORTEC CHILE 2022, the first international automotive aftersales trade fair in Chile, which will be held from 6 to 8 October at the Espacio Riesco Events and Convention Centre in the Chilean capital, where visiting professionals from Chile and Latin America will be able to discover the innovation, knowledge and experience of more than 80 exhibiting companies. This new show is jointly organised by IFEMA MADRID, one of Europe's leading institutions, which last April successfully concluded the 16th MOTORTEC MADRID event, and Espacio Riesco, the leading trade fair operator in the Andean country. The presentation of MOTORTEC CHILE 2022 was attended by representatives of the main automotive aftersales companies and brands in Chile.
Katherine Becker, Manager of MOTORTEC CHILE, said that this Fair, which is sponsored by the Ministry of Transport and Telecommunications and CAREP A.G., "will be the meeting point and commercial platform for the aftersales sector in Chile for professional visitors, where there will be a space to learn about and share topics that are of professional and business interest". She pointed out that "from here we intend to support the professional training of its representatives".
The presentation was moderated by Ana Isabel Hidalgo, advisor to CAREP A.G., with the participation of Rodrigo Pérez, vice-president of CAREP A.G. (Chilean Chamber of Commerce of Automotive Parts and Accessories); Marco Soza de la Fuente, professor of Mechanics at INACAP, and Juan Claudio Castillo, Commercial Manager of Taller Rodriguez e Hijos, from Rancagua.
Among the topics discussed, the speakers referred to the difficulties and opportunities they are experiencing at this time, and how the industry is now taking charge of electromobility, so MOTORTEC CHILE is an excellent opportunity for students to learn about the latest technologies, products and after-sales services.
Spare parts, parts and accessories for the automotive aftersales represent a turnover of 1.2 billion dollars a year for Chile and employ 150,000 people, just over 1.5% of the country's workforce.
This market is classified as strategic, as it drives a major part of the national economy and is a vital link in the logistics chain. Chile is one of the world's main buyers of spare parts and today it has to supply 87 brands that operate in the country and 4,900 car models.
It is also one of the most stable sectors in the face of international fluctuations, and even emerged strengthened after the crisis caused by the Covid-19 pandemic, finally being recognised by the health authority as an essential area in that country.
MOTORTEC CHILE has invited a group of industry experts from academic, business and sectoral areas to be part of the Technical Advisory Committee, to develop different activities that will enrich the content of the exhibition. These include the International Congress: "Challenges for the Aftersales Sector in Chile", which will address issues such as the growth of the car fleet and its regulation, the management of efficient inventories and challenges in the training of human capital for the sector.
There will also be a Technical Olympics event, with the aim of bringing together professional mechanics and/or future mechanics, assembling teams to diagnose any fault that a vehicle may present, in order to win the "MOTORTEC CHILE" award. There will also be Technical-Commercial talks, so that exhibitors participating in the Fair can present their products and/or services to professional visitors.
Katherine Becker said that MOTORTEC CHILE comes at a very opportune moment, given that the aftersales sector is very much alive, and workshops are growing. "We will provide visitors with extremely important activities for the training of new professionals, as well as experiential and inspirational topics for workshops, promoting the development and progress of this industry," she concluded.
MOTORTEC CHILE takes place under the reference of MOTORTEC MADRID, an event that has been held on 16 occasions in Spain, as a meeting point for Aftersales professionals. This year's debut show is organised by the Espacio Riesco Convention Centre and IFEMA MADRID, a trade fair institution that is present in some thirty countries spread strategically throughout all the continents, with the aim of carrying out commercial work, as well as providing support and advice to exhibitors and potential international clients.
About Espacio Riesco
Espacio Riesco is the most important Events, Conventions and Exhibitions Centre in Chile, and is internationally renowned. It is located next to one of the fastest growing business centres in the city. The quality of its services and the excellence of its staff make it the ideal meeting place for companies, institutions and individuals when planning national and international events. www.espacioriesco.cl
More information: www.motortecchile.cl