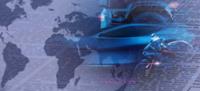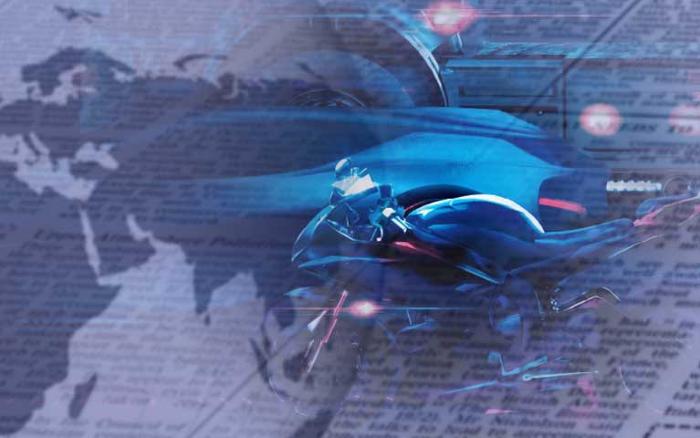 MOTORTEC MADRID 2022 to be Opened by Vice President Teresa Ribera
On Wednesday 20th April at 12:30, at the IFEMA MADRID Trade Fair Centre The Fair will bring together five hundred automotive aftermarket exhibitors and more than 60,000 trade visitors.
Five hundred exhibitors, including the leading firms in the automotive aftermarket sector, will present their offerings to more than 60,000 trade visitors at the sixteenth edition, MOTORTEC MADRID 2022. This event has consolidated its position as the leading trade fair for this significant industry in Southern Europe. Organised by IFEMA MADRID, across five of the halls of its Exhibition Centre —with 30,000 m2 net exhibition space and 65,000 m2 gross—, the show will be held from 20th to 23rd April. The event will be attended by major brands of manufacturers, machinery and workshop equipment. It will be opened on 20th April at 12:30 by Vice President and Minister for Ecological Transition & Demographic Challenge, Teresa Ribera.
This event will also be the first in this industry's international trade fair calendar. It will have the largest representation of spare parts distributors in its history. There will also be significant participation by manufacturers of all components and spare parts classes through the main suppliers of workshop equipment and machinery, service stations, workshop networks, car washes, and much more. In short, MOTORTEC MADRID 2022 will offer the most comprehensive overview of this vital segment of the economy.
The significant international presence will also be important, with eighty exhibitors from eighteen other countries: Austria, Belgium, China, France, Germany, Greece, Iran, Ireland, Luxembourg, Netherlands, Poland, Portugal, Romania, Slovakia, Switzerland, Turkey, United Arab Emirates, United Kingdom and the USA.
There will be a record number of workshops at this edition, encouraged by a new edition of the Guest Programme, with the largest budget allocation to date.
MOTORTEC MADRID is a magnificent opportunity for companies to make business contacts, develop marketing strategies, and give maximum visibility to products and innovations. It will also feature the new edition of the Innovation Gallery, which will again show the best innovative profile of this crucial economy segment. The Gala will be the stage to show off the awards for the best products. It will take place on the first day of the fair, 20th April, in the Auditorium of Hall 9.
Space for Analysis
In addition to its exhibition space, the event has planned an extensive programme of professional talks, panel discussions and presentations, which will provide a highly-level space for analysis and debate.
It will address digitalisation for workshops, electric and self-driving cars, ADAS systems and connected cars. It will also include the Workshop Networks Meeting, the Third MOTORTEC Best Technician Contest, the 18th edition of the Young Automotive Technicians Contest, and the Industrial Vehicle Workshops Meeting.
The MOTORTEC MADRID 2022 Technical Seminars kick off on Wednesday, 20th April, with different presentations by TÜV SÜD (at its stand 7D18) on How Industrial Safety Requirements Affect Workshops, Differences Between Calibration and Verification or Legal Metrological Checks, the Preparing Workshops to Work on Electric Vehicles, and whether they are up-to-date with legislation. The company will also provide details about its Multi-brand Technical Assistance.
On the same day, MP3 will hold its Fifth Plural Aftermarket Workshop Network Meeting in the Forum of Hall 7. The meeting will discuss what workshop networks bring to vehicle repair business operators, their suppliers and a workshop's private and business customers.
On Thursday 21st April, TÜV SÜD (Forum Hall 9) will continue the previous day's sessions with an analysis of Service Stations: A New Dimension, focusing on aspects such as regulation, living with new energies, and the future of this sector in a post-pandemic environment, and the new challenges facing the tyre industry.
OPEN will take an in-depth look at tyres in its workshop (Forum Hall 5), with the main key features for this sector to successfully face its immediate future.
MP3 will organise (Forum Hall 7) the Third Commercial Vehicle Workshops Congress, which will open with the presentation of an unpublished study on Workshops and the Commercial Vehicle Maintenance Market in Spain Today. Structure and Turnover: Electromechanics, Bodywork and Painting & Tyres.
Friday 22nd April will be the start of the First Observatory on official distribution commercial vehicles (Forum Hall 7) by FACONAUTO.
The session will continue with presentations by TÜV SÜD, discussing its analysis of how industrial safety requirements affect workshops.
The MOTORTEC MADRID 2022 Technical Seminars programme will conclude on 22nd April. There will be meetings on Global Technology for a Single Multi-Energy Management In Service Stations (by ALVIC, in Forum Hall 9), The New Waste Law and Its Impact on the Recycling of End-Of-Life Tyres, and New Technologies for Recycling and Recovery of End-Of-Life Tyres (organised by TNU, in Forum Hall 5), the awards ceremony of the Third Best Technician Contest (Workshop Forum Hall 3), jointly organised by the Fair and Carsmarobe, and the 18th edition of the Young Automotive Technicians Contest, by the Comforp Foundation (Innovation Gallery).
While discussing the Fair's programme, it is important to mention the presentation of IFEMA MADRID's new initiative. This is MOTORTEC CHILE, organised by the IFEMA MADRID and Espacio Riesco, its partner in Santiago de Chile. Espacio Riesco is the leading Chilean trade fair operator. IFEMA has already partnered with it to transfer other fairs to Chile, with successful models already consolidated in Spain. This new event will be held in Santiago, Chile, from 6th to 8th October 2022 at the Espacio Riesco Convention Centre.
The presentation of MOTORTEC CHILE will take place on 20th April at 4:30 p.m. in the Forum of Hall 9 of the IFEMA MADRID Exhibition Centre. In attendance will be David Moneo, IFEMA's Director of Motor & Mobility, Jaime de la Figuera, Director of International Expansion at IFEMA MADRID, and Sergio Muñoz, Secretary-General of CAREP AG, the Chilean Chamber of Commerce for Automotive Parts & Accessories.
The new event will be the first international exhibition of spare parts and after-sales for the automotive industry aimed at professionals from Chile and across Latin America.
The on-site MOTORTEC MADRID will be extended with the innovative LIVECONNECT platform, which is already operational, as it is for IFEMA MADRID's other Fairs, to allow the sector to stay connected all year.
In short, MOTORTEC MADRID will provide the aftermarket sector with a first-class meeting place and business space and excellent return on investment for exhibitors. And all this with the backing of the leading automotive aftermarket sector associations: SERNAUTO, ANCERA, CONEPA and CETRAA.
Finally, it is important to note that MOTORTEC MADRID 2022 will be held in a safe environment, thanks to the rigorous anti-Covid protocols that IFEMA MADRID has been applying at all its events, following the recommendations by the health authorities.