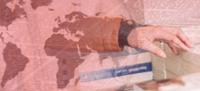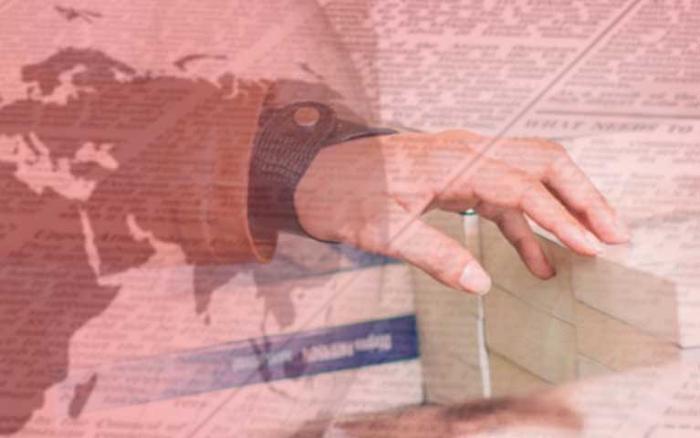 The Valencian illustrator Mikko wins the LIBER 2023 illustration competition
His entry, entitled The Book as a Meeting Place , is to become the image for the fair in 2023.
Organised by IFEMA MADRID and the Spanish Federation of Publishers' Guilds (FGEE), LIBER 2023 will be held from 4 to 6 October at the Madrid Exhibition Centre.
The design titled The Book as a Meeting Place by the Valencian illustrator Mikko, won the LIBER 2023 illustration contest becoming the image for the next edition of the International Book Fair organised by IFEMA MADRID and the Spanish Federation of Publishers' Guilds (FGEE), which will be held from 4 to 6 October in the Recinto Ferial.
True to illustrator Mikko's agile style, which combines the immediacy of hand drawing with the cleanliness of digital media, LIBER's new graphic image was inspired above all by the fair as a meeting place for a very diverse audience (publishers, translators, agents, suppliers...) and the aim of promoting the habit of reading. A friendly image with book as the base and two figures which speak to collaboration, decision, curiosity, professionality, while hinting at internationality as they approach from different directions. The vibrant colour palette stands out against the white and harmonises with the muted background. It can be adapted to many sizes, even cropped not losing its meaning, and its shapes complement the LIBER logos, establishing a link with these through the red coloured book.
About LIBER 2023
The 41st edition of LIBER is shaping up to be the largest business platform in our country dedicated to Spanish-language publishing and one of the main and most solid references in the Spanish-language publishing field. The fair is specially designed to bring together a complete range of publishing companies and entities, distributors, literary agents, multimedia, suppliers, professional associations, service companies, etc., making it a complete showcase of current publishing production and a focus of attraction for authors, booksellers, illustrators and other actors in the sector.
Organised by IFEMA MADRID and promoted by the Spanish Federation of Publishers' Guilds, LIBER 2023 is sponsored by the Ministry of Culture and Sport, ICEX España Exportación e Inversiones, Comunidad de Madrid, Ayuntamiento de Madrid and Centro Español de Derechos Reprográficos (CEDRO). It also benefits from the collaboration of Acción Cultural Española (AC/E) and the Madrid Publishers' Association.