Biofruit Congress, the 5th international congress on organic demand and sustainable supply
Following the success of its previous edition, Biofruit Congress, organised by Eurofresh and Fruit Attraction, celebrated its fifth edition on the 4th of October from 3.00p.m to 5.00 p.m.
The event was held both in person and via LIVE Connect. Biofruit Congress was the place where European retail buyers and international institutions discussed the best strategies for fuelling the organic market phenomenon in Europe and globally. Considering the latest consumer behaviours since Covid-19, what better way to respond to the growing demand of organic products, with regards to a greater commitment to the environment and social issues?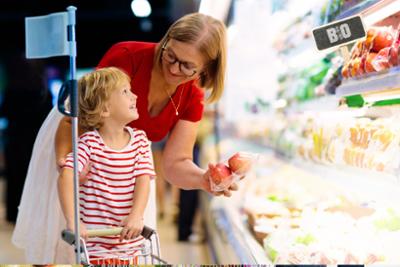 MARKET PANNEL: 4th October
3:00 pm Welcome
By EUROFRESH & ASIAFRESH DISTRIBUTION editor, Pierre Escodo.
3:10 pm Europe: 40 years of sustainable F&V production and demand. What´s next?
By IEGD-CSIC deputy director & European expert, Tomás García Azcarate.
3:25 pm Trends: addressing the needs of conscious consumers in Euope.
By EUROMONITOR INTERNATIONAL senior food analyst, Simona Bernatonyte.
3:40 pm Retail & Distribution on latest strategies with organics and sustainable sourcing:
By retail leaders like:
NATURKOST SCHRAMM supply chain manager, Alexandra Farnis.
ECOVERITAS development & CSR manager, Sophie Pagnon.
REWE GROUP organic F&V sourcing division Campiña Verde.
4:10 pm Sustainability: how to get a more "climate-friendly" supply.
Growers making sustainability a reality by G'S ESPAÑA technical director, Christopher Abram (PROEXPORT member).
Mediterranean Organic Production and Climate Change, by ECOVALIA´s General Secretary, Diego Granado Cumbres.
How to improve the sustainability of the supply chain: by GLOBALGAP technologist, René Capote.
On the field, how to reduce impact with more productivity & resistance, by SYNGENTA SEED crop specialist, Alejandro Pascual.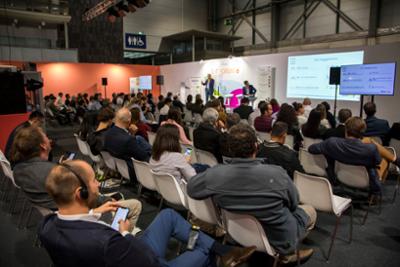 INNOVATION PANEL: 6th October
IPM and Post-Harvest innovations: key advances for the future. 
10:30 How networking is key on R&D: successful programs.
Biofruitnet: an example of good practices and networking. By ECOVALIA´s International Manager, Evelyne Alcazar.
HLB: how to protect Europe from citrus greening. By FIBL International expert, Salvador Garibay.
11:00 Post-Harvest innovation: the keys for new market access and zero food waste.
By post-harvest technology leaders: AGROFRESH chief technology officer, Duncan Aust, BION commercial manager, Gino Ansaldi, CITROSOL ceo, Jorge Bretó and SANIFRUIT ceo, Javier Biel