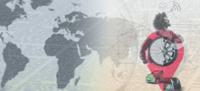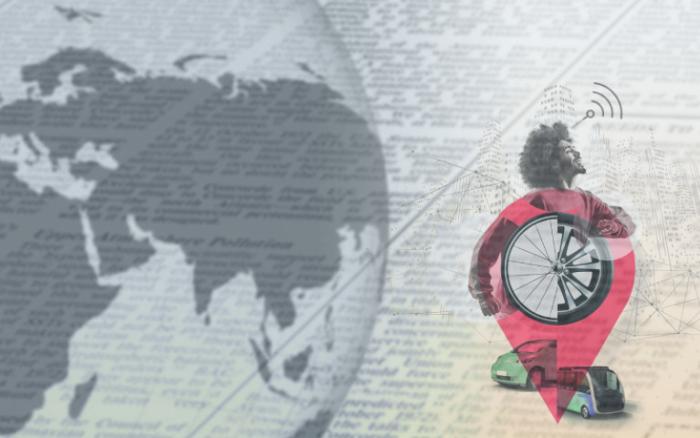 TRAFIC 2019 - IFEMA continues its commitment to safe and sustainable mobility
8 - 11 October 2019 at Feria de Madrid

The trade fair will showcase the most innovative solutions and offer a busy schedule of professional conferences


IFEMA will again endorse safe and sustainable mobility with its 16th TRAFIC trade fair, which will take place from 8 to 11 October 2019, in Hall 5 at Feria de Madrid. The benchmark trade fair for the sector in southern Europe will again gather together the main players in mobility, showcasing the most innovative solutions in this sphere and offering a first-rate space for debate and analysis.
The sixteenth International Safe and Sustainable Mobility Trade Fair will get under way with high expectations following the success of the previous trade fair in 2017, whose positive results included over 4,400 high-level professional visitors from 33 countries, 140 brands featured in 3,000 m2 of exhibition space and more than 800 participants in the Trafic Forum.
TRAFIC will be a place to find responses to the challenges facing the sector in a rapidly changing environment. It will be structured around the sectors for infrastructure, road safety, car parks, smart mobility and traffic management.
TRAFIC 2019 will provide a meeting place for leading firms in the industry (including vehicle manufacturers, MaaS providers, intelligent transportation system companies, consultants, financial entities and insurance companies, and energy and battery suppliers), as well as major mobility-related entities and associations, and various public administrations.
According to Pere Navarro, head of the Spanish Directorate-General for Traffic, "TRAFIC is a benchmark trade fair for mobility. As always, my interest lies in learning about new products and solutions offered by the exhibitors to enable safe and environmentally-friendly travel by road and in cities'.
Alongside the strong endorsement of the Ministry of the Interior, through the DGT, TRAFFIC also enjoys the support of the Ministry of Development and the Ministry of Industry, Trade and Tourism, as well as the Catalan Transport Service, Madrid City Council, the EMT, ITS ESPAÑA, ACEX, ASESGA, SEOPAN, the Asociación Técnica de Carreteras and Connected Mobility Hub.
The products and services on show at TRAFIC 2019 will be of interest to a broad group of professional visitors, including: representatives and experts from public administrations; managers of urban and long-distance transport services; mobility specialists; representatives from the emergency and rescue services; representatives from information systems, infrastructure maintenance systems and auxiliary industries; public construction and civil engineering managers; managers of infrastructures, shopping centres and car parks; taxi operators, vehicles for hire and last-mile delivery service managers; representatives from vehicle dealerships and vehicle repair services; engineers, ICT specialists, universities and training centres; business clusters; investment and venture capital networks; and public and private fleet managers.
In addition to the exhibition area, TRAFIC will host a busy schedule of meetings and professional seminars, offering a space for high-level analysis and discussion. Alongside the TRAFIC Forum seminars and discussions, pre-arranged B2B meetings will be held between companies and industry professionals.
Before TRAFIC 2019, and in partnership with Plaza Mayor Medellín, IFEMA is organising the first Latin America TRAFIC Smart Mobility, Sustainability & Innovation trade fair, to be held from 13 to 15 June 2019, in the Colombian city of Medellín.