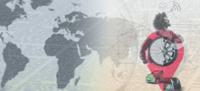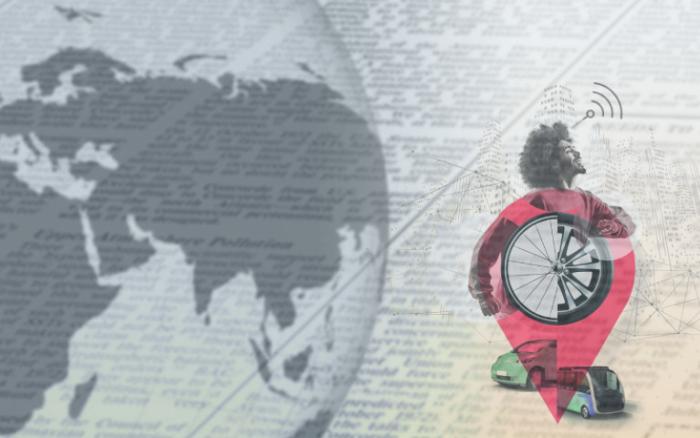 TRAFIC 2023 will host the Highways and Infrastructures sector, through the AEC, ACEX and SEOPAN
From 12 to 14 September 2023, at the IFEMA MADRID Trade Fair Centre
The three associations will participate in TRAFIC, which will be held from 12 to 14 September 2023 as part of Global Mobility Call at the Recinto Ferial IFEMA MADRID, where they will share synergies with the sustainable mobility sectors
AEC, ACEX and SEOPAN will participate in the upcoming International Exhibition for Safe and Sustainable Mobility, TRAFIC 2023, which will be held from 12 to 14 September 2023, as part of Global Mobility Call, and whose representatives will share synergies from the highways and infrastructure sector with the various sectors linked to the development of sustainable mobility.
The three national associations have a track record of participation in the International Exhibition of Safe and Sustainable Mobility, TRAFIC, which contributes great value to Global Mobility Call in its areas of specialisation such as connectivity, digitalisation and efficiency in road safety and will promote the Infrastructure, Road Safety, Parking, Traffic Management, Last Mile and Urban Mobility sectors.
The event will also be attended by representatives of public mobility, infrastructure and road safety services; technical professionals from municipalities and communities; national and local institutions; infrastructure managers, mobility systems, traffic engineers and urban development.
AEC (Spanish Highways Association)
For AEC, roads are an important part of people's lives, allowing them to move between cities and countries, to access countless services and to enjoy their leisure time. Therefore, it believes it is essential to ensure the universal free availability, construction, maintenance and responsible use of Safe, Green and Connected roads: three key elements of every TRAFIC event.
TRAFIC will undoubtedly showcase the latest developments made by the country's leading road companies and all their advances and commitments to cleaner mobility.
Connected roads can improve accessibility and mobility for people, reduce travel times and improve the efficiency of passenger and freight transport. TRAFIC has always surprised its visitors in this last area year after year.
ACEX (Association for the Conservation and Exploitation of Infrastructures)
ACEX believes that Spain is capable of leading the mobility of the future - TRAFIC's main objective - by helping to promote the use of new transport models, through digitalisation and the more efficient and safer use of transport and infrastructures. The maintenance of the country's 17,000 km of motorways and dual carriageways is achieved thanks to the professionalism and outstanding quality of Spanish engineers; the excellent regulations, layout, design, specifications and reinforcements, and the existence of a specific and highly-qualified sector for comprehensive maintenance.
SEOPAN (Association of Infrastructure Concessionaires and Construction Companies)
Taking part in TRAFIC on an annual basis is the perfect opportunity for professionals from the different sectors linked to mobility to share their contributions, learn about the latest tools available and address the current challenges in terms of ecological transition, digital adaptation and improvement of road safety, among other issues.
IFEMA MADRID and Smobhub are organising this international Congress-Expo on sustainable mobility under the auspices of the Ministry of Transport, Mobility and Urban Agenda of the Spanish Government, with the aim of creating a professional and promotional platform for multi-sectoral relations between companies, institutions, associations and experts, connecting the main players in the sustainable mobility of people and goods.
More information: https://www.ifema.es/trafic