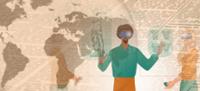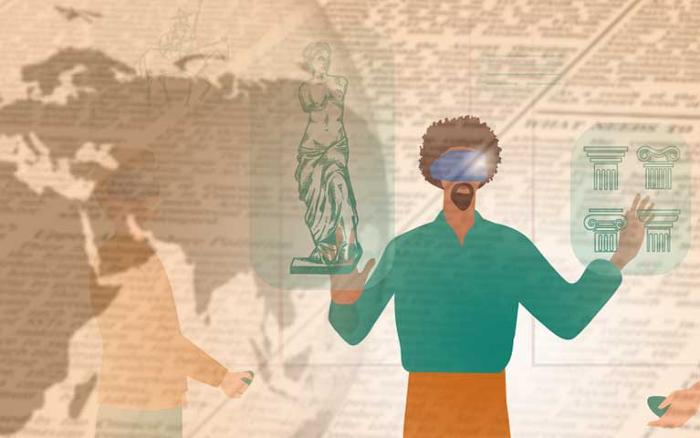 SIMO EDUCATION is becoming consolidated as a benchmark in ICT innovation for the professional teaching world
The trade fair consolidated its best data on attracting professionals, with 10,824 highly-qualified attendees
Teachers, centre directors and executive teams and ICT coordinators, from all Spanish regions, were the largest section of visitors.
Organised by IFEMA, SIMO EDUCATION brought together in Hall 6 at Feria de Madrid the proposals and innovative solutions to improve teaching activity offered by 239 companies from 17 countries
From the 5 to 7 November, SIMO EDUCATION again brought together the professional teaching community in an environment strongly influenced by innovation and where technological tools, analysis of the latest trends and the best experiences in teaching, among other content, reinforced the Fair's status as an avant-garde point of reference.
This is shown in the results of this edition, that consolidate the best attendance data so far, with 10,824 professionals and the participation of 239 companies from 10 countries, that showcased a wide range of new ICT products and solutions to advance teaching processes, and to improve teacher training and management of learning centres.
Especially important was the national reach of this edition, where close to 41% of the attending professionals were from outside of Madrid, with presence of all Autonomous Communities. Especially significant was the number of professionals from Castilla-La Mancha, Andalusia, Castilla y León, and Valencia, in that order.
As for international visitors, which represented almost 3% of total attendance, there were a significant number of professionals from Portugal, Italy and the United Kingdom, as well as from Latin American countries.
As for the visitor profile by activity, the results show that 32% were teachers; 20% centre directors and executive teams; 15% ICT coordinators; 14 % manufacturers and distributors; 13.5% university students and almost 5% representatives of the Public Administrations.
The proposals found at SIMO EDUCATION have also attracted the attention of professionals from all types of centres. 40% of visitors were from public centres; 29.5% from state-subsidised private schools and 30% from private schools.
On the other hand, along with the multiple content and new products presented by the leading brands in technological innovation, publishing groups and technology distributors at SIMO EDUCATION, we must point out the involvement by the Councils for Education of Andalusia, Aragón, Asturias, Balearic Islands, Canary Islands, Castilla – La Mancha, Castilla y León, Catalonia, Euskadi, Extremadura, and Madrid, who participated at the trade fair presenting their ICT innovation projects, as well as the involvement by the National Institute of Teaching Technologies and Teacher Training –INTEF and the Fundación para el Conocimiento Madri+d.
Additionally, the SIMO EDUCATION SHOW UP!! area was also launched, bringing together the technological ideas and proposals from 17 emerging companies and micro-smes; initiatives such as I.T. GIRL, with activities aimed at promoting gender equality and girl empowerment in the ICT environment, and for the first time the I TXACkathon SIMO EDUCATION, was held, organised along with the University of Malaga, to promote computational thinking among Primary and Secondary students in Spanish-speaking countries.
As every year, the platform SIMO EDUCATION IMPULSE offered support and visibility for 13 new companies and corporate projects with great potential for application to education, and in collaboration with SEK Lab and Madri+d, the IMPULSO Awards were handed out. The 'maker' activities for the classroom were also present in the SIMO EDUCATION MAKERS area, and SIMO EDUCATION INNOVA showcased 11 of the main technological contributions developed in the teaching field, among all that were submitted by exhibitors this edition.
Acknowledging teachers' work, SIMO EDUCATION gave out its 7th Awards for Teaching Innovation and Innovative Teaching Experiences, to the 10 best teaching practises, in the various categories, during the Gala INNOTECH EDU PARTY&PRIZE "We love our Teachers!, where the INNOTECH EDU and Best Innovative Teaching Experience 2019 awards were also given for the first time.
Another major point of professional attraction were the numerous activities organised during this edition, with lectures by national and international speakers in several conferences on the present and future of education; the presentation of 30 Innovative Experiences carried out in various education centres in Spain; the teaching innovation training offered by the practical workshops; the motivational speeches given within SIMO EDUCATION INSPIRES, or an exclusive program of conferences dedicated to education centre directors and managers, among many other content that filled the SIMO EDUCATION auditoriums for three days.