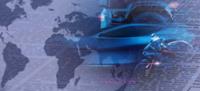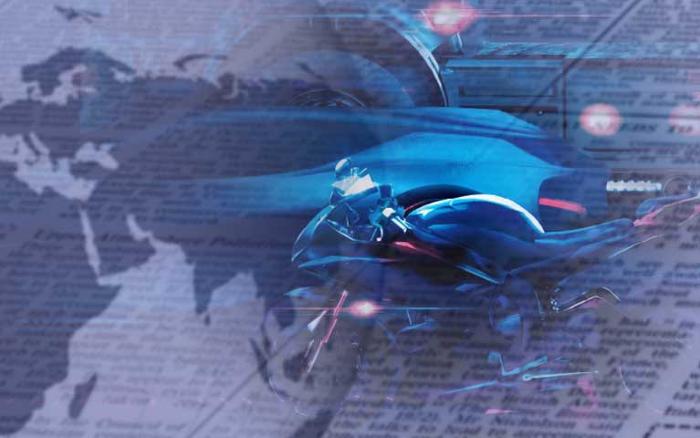 MOTORTEC AUTOMECHANIKA MADRID 2019 will host the First Congress for Industrial Vehicle Shops
The event will focus on the trends in maintenance and repair of industrial vehicles from the perspective and challenges brought about by the new mobility of passengers and goods

A brand-new industry study on "Shops and the industrial vehicle maintenance market in Spain" will be presented and the keys to the efficiency and profitability of shops and their suppliers over the short, medium and long term will be analysed.

All shop professionals and IV fleet professionals who take care of issues such as: access to technical information and training on the new vehicles, the rise of the fleet client as opposed to self-employed, connected and autonomous vehicles or alternative fuel energies (electricity, CNG and LPG) instead of diesel, are called to attend.

Entrepreneurs and professionals who work in maintenance and trends in passenger and goods mobility, some of them latent, others disruptive, that are already affecting their businesses and those of their clients who manage vehicle fleets and self-employed clients, will participate in the First Congress for Industrial Vehicle Shops hosted by MOTORTEC AUTOMECHANIKA MADRID, in collaboration with the initiative POSVENTA PLURAL. With this initiative MOTORTEC renews and reinforces its commitment to industrial vehicles both at the event and on the market.
The event, which will also address the concerns of suppliers of spare parts, equipment and services for IV shops, will take place during the 15th edition of MOTORTEC AUTOMECHANIKA MADRID, Spain's Leading International Trade Fair for the Automotive Industry, targeting trade visitors from the Iberian Peninsula, Latin America and North Africa, organised by IFEMA, to be held from the 13 to 16 March 2019, at Feria de Madrid.
The First Congress for Industrial Vehicle Shops of the Plural Postsale will begin with a brand-new study on, "Shops and the industrial vehicle maintenance market in Spain" commissioned by MOTORTEC AUTOMECHANIKA MADRID from The Hub Automotive Insights, specialised consultants for automotive post-sales. Attendees will learn how many IV shops there really are in Spain -multi-brand and brand-authorised, multi-service and specialists, independent and network-, what they are like and if they are aimed more for fleets than for self-employed drivers, what concerns them regarding the future and what they expect from their suppliers.
There will be various presentations by experts and two round tables, to discuss the upcoming new mobility for passengers and goods, identifying the trends that define it and anticipating the effects it may have on the current IV shop business model -both independent and brand-authorised-, management of fleets -public and private- and on the proposals by their suppliers of spare parts, equipment and services.
The speakers will analyse the factors that are currently involved in the efficiency and profitability of an IV shop and they will anticipate the keys to efficiency and profitability in three, five and ten years. They will also identify the need for investment, both in product and service, as well as in knowledge, in order to successfully face a new market context containing disruptive technological changes, vehicles fuelled by alternative energies, clearly differentiated needs for "last mile" vehicles and medium and long-distance vehicles, and fleet and self-employed clients.
Both scheduled round tables will focus on the role that IV shops and fleets will have, respectively, regarding this new passenger and people mobility. Renowned specialists will explain how the business models of shops and fleets will evolve, their possible transformation into true mobility companies, the investments that will be required and in which fields. On the subject of shops, they will discuss what added value repair shops should provide their fleet clients within the context of new mobility. On the subject of fleets, they will discuss the values that the suppliers of spare parts, equipment and services should provide to shops within this new market context.
Further information: Jesús González, Press Officer for MOTORTEC Automechanika Madrid | 34- 91 722 50 95 | jesusg@ifema.es
Social Media MOTORTEC Automechanika Madrid | Teresa Medina | Ana Almendro | - motortec@heyav.com – tel. 91 724 28 32
Twitter Motortec_AM@ ; https://twitter.com/Motortec_AM
Facebook @MOTORTEC; https://www.facebook.com/MOTORTEC/
Youtube Motortec Automechanika Madrid; https://www.youtube.com/channel/UC71qvfzmM1ZSMPAYRlTXxlA