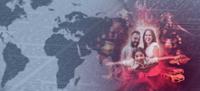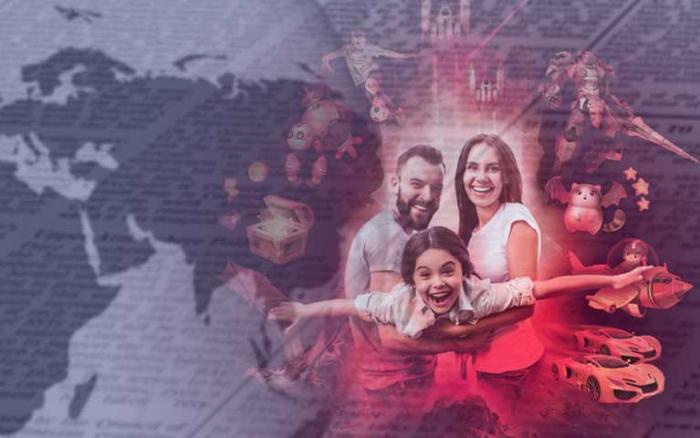 WE REVEAL ALL THE EXPERIENCES AND CONTENTS OF THE NEW VR AREA OF MADRID GAMES WEEK
Thanks to Virtual Gamer and VR District, visitors will experience the best of virtual reality once again in the VR Area of Madrid Games Week They will enjoy the premiere of the new HTC Vive Cosmos, a unique multiplayer experience of 300m², a great Farpoint Tournament with PSVR, the most spectacular VR simulators and the best VR and AR indie games Fundación Ifema Lab presents Open Creative Communion, an impressive installation that combines virtual reality and collective creation The VR Area will also feature the Lobby XR, a professional area, and the most complete programme of presentations on gaming and VR entertainment
For the first time, Madrid Games Week will have an entire hall dedicated exclusively to virtual reality. Organised by Ifema and the Spanish Association of Video Games (AEVI), in collaboration with Virtual Gamer and the VR District, the new VR Area will be the largest VR and AR videogames and entertainment event seen in Europe.
The VR Area of Madrid Games Week today announces the content that visitors will be able to enjoy in Hall 4 of Ifema from 3 to 6 October: Up to 60 positions for glasses, hundreds of innovative devices and virtual reality experiences, both augmented and mixed (some of them as a first), a professional area and presentations to learn about VR from all possible angles.
These are some of the most outstanding experiences and contents of the VR Area: (full programme at Distritovr.com )
EXPERIENCES
Virtual Gamer sponsors the ultimate multiplayer experience
Up to 20 people playing simultaneously with Oculus Quest wireless glasses and physical rifle in a 200m² space: a unique multiplayer experience that Virtual Gamer and ViveVirtual bring exclusively to the VR Area.
HTC VIVE Cosmos, the latest in PC-based premium virtual reality systems, goes on sale worldwide on 3 October, and visitors to the VR Area will be the first to test them from their launch day on, along with the Audio Trip game.
PSVR: Farpoint tournament and more
PSVR fans will fully enjoy the competition with the Farpoint video game and the Egames VR AIM Controller gun-remote, as well as other experiences for PlayStation VR, such as the award-winning investigation and mystery adventure Desolatium.
During Madrid Games Week 2019, researchers at the Fundación IFEMA Lab, the technological challenge of IFEMA to lead new cutting-edge developments in digital transformation, will present Open Creative Communion MGW, one of the experimental and artistic installations that mixes the most important VR, Mapping, Architecture and Collective Creation in the art and VR scene, designed especially for the gaming and artistic world on the occasion of MGW. This structure has already appeared at other events held at IFEMA, the MULAFEST Urban Art and Culture Fair or the congress where the future of TOMORROW is discussed, as part of its Creative Communion Tour, participating artistically through VR, mapping different locations and architectures and creating unique works in a new medium of expression.
The installation will exceed its previous size with a new architecture, resulting in an area forty-two metres long by more than seven metres high, built using large asymmetrically-stacked maritime containers that will act as the projection surface of creations developed with techniques of 3D drawing with virtual reality for ten people at a time. Within the virtual universe, the same physical structure is recreated to operate it in real time with several projectors.
In turn, the installation acts as a large interactive drum machine, since with each movement and stroke, a musical rhythm is generated, which will lead to unique compositions.
Finally, the surface itself will serve to project visuals dedicated to MGW and the attending gamer community.
Spectacular simulators for all audiences
The best virtual reality simulators of the moment will be in the VR Area. As an absolute first, Diabolo brings its Whiplash, an amazing structure in which six people move together in 360 degrees on two axes. There will be no lack of experiences for sports and racing enthusiasts, and even for the kids, with devices adapted to the Technoshop children's audience.
There will also be an opportunity to discover the latest developments in VR and AR created by small studios, with an area entirely dedicated to the indies.
Presentations
The conference zone of the VR Area will be the unmissable place to learn all about games and entertainment in virtual, augmented and mixed reality. A score of experts will offer very practical presentations on simulators, special effects, narrative and development in virtual reality, art, VR as a tool for social awareness, educational videogames, virtual reality as the future of sports, etc.
Among many other things, we can dismantle the myth that "virtual reality makes you dizzy" with Myou Software VR developer Julio M. López; delve into the successful immersive horror video game Dreadhalls presented by its creator, Sergio Hidalgo; or discover how the first cover of a musical album in augmented and mixed reality was developed, with the Latin Grammy nominee Ariadna Castellanos.
Professional Zone
The VR Area will host the "Lobby XR". Organised by VR District, this space will accommodate meetings between experts, disseminators, studies, brands and investors of the sector, whose highlight will be the XR Party for professionals, on Friday 4 October.
Without doubt, the most important meeting point of the year to network, share knowledge and close deals to continue innovating in gaming and VR entertainment.
About JUGÓN VIRTUAL
Jugón Virtual is the biggest VR YouTuber in the Spanish-speaking world and a promoter of the VR player community. With over 470,000 subscribers and more than 7 million views per month, Jugón Virtual not only shares its experiences on YouTube with VR devices and applications, but also advises brands and start-ups, and organises appointments such as the first VR zone in Madrid Games Week 2018 or VR Gamer, the first event in Spain dedicated exclusively to Virtual Reality video games.
Jugón Virtual coordinates the new VR Area of Madrid Games Week 2019 under the VR District label.
youtube.com/jugonvirtual / twitter.com/jugonvirtual
ABOUT AEVI
The Spanish Association of Video Games ( AEVI ) is the top videogame organisation in Spain. AEVI represents 34 companies and academic institutions that generate the majority of the jobs in the sector in this country, and represent 90% of the consumption of the Spanish market: Atlas Informatica, Activision-Blizzard, Badland Games, Bandai Namco Entertainment, Bigben Interactive, Binarybox Studios, Delirium Studios, Electronic Arts, ESL, GAME, GammeraNest, Wild Cat Studio, Koch Media, Professional Video Game League, Then Lugo, Microsoft, Nintendo, Novarama, Orenji Games, Petoons, Piccolo Studio, RiftGG-Fluendo, Riot Games, Secret6, Sony Interactive Entertainment, Take Two Interactive, Ubisoft, Warner Interactive, 3D2 Entertainment; and the academic institutions Creanavarra, ESNE, ESIC-ICEMD, Universidad San Jorge, Universidad de La Coruña and Voxel School.
About IFEMA
IFEMA is the top fair operator in Spain and one of the most important in Europe, thanks to the scope of its activity, as well as the capacity and quality of its facilities. Throughout its more than 30 years of experience, 100 million visitors and around 760,000 companies have participated in the 2,100 fairs held in its venues. This has enabled the development of the economy and business activity, generating wealth and development for the Community of Madrid and projecting the city's image internationally, to position it as one of the most popular destinations in the world for business tourism.
FOR MORE INFORMATION:
Carlos Bolívar | carlos@distritovr.com
Press | press@distritovr.com