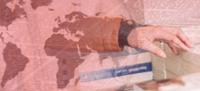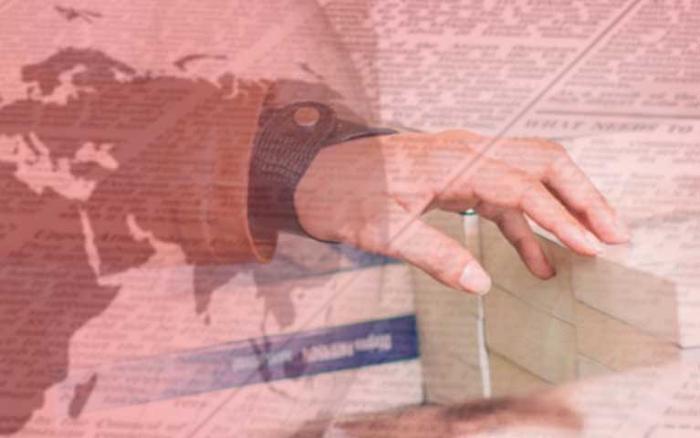 Innovations in publishing and distribution of digital books will have their own space at LIBER 2017
Digital trends and the most innovative digital products and services will have their own space at the Digital Area at LIBER, organised by IFEMA and FGEE, which will be held in Madrid from 4 to 6 October. The digital activities at LIBER will complement the wide range of professional activities at the fair.
On this occasion, 11 companies will be at the Digital Area to present the latest developments in publishing: metadata management software, publishing management software, e-book and audio book distributors, on-line stores, audio book streaming services, on-demand distribution and printing, reading social networks, solutions for adding speech to websites, books or educational material, e-learning companies, and other services aimed at satisfying publishers' digital needs.
This area will be complemented with a programme of presentations of industry technology tools, innovative products, and the most groundbreaking digital trends. These presentations will cover topics like key points to increase on-line book sales, something which is becoming increasingly important; the importance of metadata in managing book sales, providing solutions to increase the visibility of books in on-line stores, discussion on the profile of digital readers, and on-demand printing (ODP). We will also touch on the latest trends in e-learning and discover the latest innovations in publishing management software or text-to-speech solutions for websites. On the final day, LIBER will host the workshop EDTECH, the present and future of educational publishers
All in all, a place with the content, ideas and technology to respond to the current needs of publishers faced with the challenges presented by digital products and services.
The industry remains committed to digital books
The publishing industry remains committed to offering readers books in digital format. In 2016, the number of titles published in this format increased by 3.3 por ciento, a total of 45,658 titles. The Spanish e-book catalogue reached 174.266 titles, 2.1 por ciento more than in 2015. Turnover grew 1.5 por ciento, reaching 117.19 million euros, 5 por ciento of total turnover in the sector. After a few years of significant growth, e-book sales have slowed, following the trend of other markets like the US and the UK.
In 2016, 12.3 million books were sold, 2.8 por ciento less than in 2015. The average price was 9.50 euros per copy. 49.3 por ciento of sales (51.48 million) correspond to social sciences and humanities books, mainly law books and databases. Sales of non-university textbooks fell 3.6 por ciento to 26.2 million euros, 22.4 of the total. Literary titles made up 19.7 por ciento of total sales in the sector, 2.31 billion euros, 19.7 por ciento more than in 2015.
LIBER 2017, organised by IFEMA and the FGEE, will take place from 4 to 6 October in Madrid. It is sponsored by the Spanish Ministry of Education, Culture and Sport and the Reading Promotion Plan, the Spanish Ministry of Economy, Industry and Competitiveness; ICEX, the Autonomous Government of Madrid, Madrid City Council and CEDRO, with the collaboration of the Asociación de Editores de Madrid [Madrid Publishers Association] and –AC/E Acción Cultural Española.
DIGITAL ZONE EXHIBITORS
ADAMS FORMACIÓN
AGC INFORMATICA
AMAZON
BOOKWIRE
CURSO GENIUS
E-LIBRO
E-VERSUS
ONIXSUITE
PAISANDU CONTENIDOS DIGITALES
READSPEAKER
STORYTEL
DIGITAL AREA PRESENTATIONS
WEDNESDAY 4 OCTOBER
11:00 Presentation
How did we get here? From books to SCORM content
Speaker: Eva Pérez, Director of the publishing house Adams Formación
Organised by: Adams Formación
Venue: Zona Digital [Digital Area], Stand 14H28, Hall 14, IFEMA
11:30 Presentation
AGC Publishing management software (author to reader)
Speaker: Daniel Pita, Director of AGC Informática
Organised by: AGC INFORMATICA
Venue: Zona Digital [Digital Area], Stand 14H28, Hall 14, IFEMA
12:00 Presentation
Audio books, the unstoppable format. Evolution and growth in Spain and Latin America
Speaker: Idoia Cantilla, Marketing Manager at Storytel España
Organised by: Storytel
Venue: Zona Digital [Digital Area], Stand 14H28, Hall 14, IFEMA
12:30 Presentation
Ingram and PODiprint. Presentation of bilateral agreement for on-demand international distribution
Speakers: Ismael Gálvez, Marketing Director at PODiprint
Marcelo Suárez, Key Account Sales Manager at Ingram Content Group
Organised by: PODiPrint
Venue: Zona Digital [Digital Area], Stand 14H28, Hall 14, IFEMA
13:00 Presentation
Do you want to sell more ebooks? Discover ebook marketing on a global level with Bookwire
Speakers: Patricia Escuredo, Spain Account Manager at Bookwire
Marina Mula, Spain Account Manager at Bookwire
Organised by: Bookwire
Venue: Zona Digital [Digital Area], Stand 14H28, Hall 14, IFEMA
15:30 Presentation
ALIBRATE, social network for all Spanish-speaking readers
Speaker: Carlos Tramutola, CEO and Founder
Organised by: Argentinian Ministry of Culture (Honorary Guest Country) and ALIBRATE
Venue: Zona Digital [Digital Area], Stand 14H28, Hall 14, IFEMA
16:00 Presentation
How can publishers best distribute their ebooks with e-Libro?
Speaker: Eduardo Varela-Cid, President and Founder of e-Libro
Organised by: e-Libro
Venue: Zona Digital [Digital Area], Stand 14H28, Hall 14, IFEMA
16:30 Presentation
Amazon Marketing Services (AMS): find out about Amazon pay per click solutions
Speaker: Sara Beneroso, Manager of AMS in Spain
Organised by: Amazon
Venue: Zona Digital [Digital Area], Stand 14H28, Hall 14, IFEMA
17:00 Presentation
Speaker: Jesús Núñez, CEO of e-Versus
Organised by: e-Versus
Venue: Zona Digital [Digital Area], Stand 14H28, Hall 14, IFEMA
THURSDAY 5 OCTOBER
11:00 Presentation
Production, key points for the perfect audio book
Speaker: Isaac Baltanás, Audio Manager at Storytel España
Organised by: Storytel
Venue: Zona Digital [Digital Area], Stand 14H28, Hall 14, IFEMA
11:30 Presentation
Analyse the profile of the digital reader with Bookwire
Speakers: Patricia Escuredo, Spain Account Manager at Bookwire
Marina Mula, Spain Account Manager at Bookwire
Organised by: Bookwire
Venue: Zona Digital [Digital Area], Stand 14H28, Hall 14, IFEMA
12:00 Presentation
e-Libro: services for libraries and end users
Speaker: Eduardo Varela-Cid, President and Founder of e-Libro
Organised by: e-Libro
Venue: Zona Digital [Digital Area], Stand 14H28, Hall 14, IFEMA
12:30 Presentation
Onixsuite, the tool which adapts book metadata to market needs
Speaker: Silvia Mas, Onixsuite Representative for Spain and Latin America
Organised by: Onixsuite
Venue: Zona Digital [Digital Area], Stand 14H28, Hall 14, IFEMA
13:00 Presentation
Gamification and training for civil service exams. The gamification method for Public Administration entrance exams
Speaker: Ana Iglesias, Director of Educational Coordination at Adams Formación
Organised by: Adams Formación
Venue: Zona Digital [Digital Area], Stand 14H28, Hall 14, IFEMA
15:30 Presentation
The benefits of the bimodal presentation of content: accessibility and design for all
Speaker: Antonino Sistac, Director of Readspeaker Latin America and Spain
Organised by: Readspeaker
Venue: Zona Digital [Digital Area], Stand 14H28, Hall 14, IFEMA
16:00 Presentation
Success stories in the integration of on-demand distribution into publishing strategy
Speaker: Ismael Gálvez, Marketing Director at PODiprint
Organised by: PODiPrint
Venue: Zona Digital [Digital Area], Stand 14H28, Hall 14, IFEMA
16:30 Presentation
How to promote emotional education in children through stories
Speaker: Begoña Ibarrola, Director of the book collection Cuentos para vivir
Organised by: PAISANDU CONTENIDOS DIGITALES
Venue: Zona Digital [Digital Area], Stand 14H28, Hall 14, IFEMA
16:30 Presentation
The most comprehensive and widely used learning method in Europe
Speaker: Theo Scacchi, Genius Madrid
Organised by: CURSO GENIUS
Venue: Zona Digital [Digital Area], Stand 14H28, Hall 14, IFEMA
FRIDAY 6 OCTOBER
10:00 Talk
EDTECH, Present and Future of Educational Publishers
Speaker: Ana Isabel Calvo, Digical22
Organised by: Asociación Nacional de Editores de Libros y Material de Enseñanza (ANELE) [Spanish Association of Publishers of Educational Books and Material] and Digical22
Venue: Zona Digital [Digital Area], Stand 14H28, Hall 14, IFEMA